After racing at the Arena Games Finals at the London Aquatics Centre, French double Olympian, Cassandre Beaugrand, revealed that her next race will be at BUCS, the British Universities Sprint Triathlon on 1 May at Westonbirt House in the Cotswolds.
Having relocated to Loughborough University from Montpellier, Beaugrand is 'focusing on the work', rather than the pressure ahead of the Paris 2024 Olympic Games. The French team is amongst the favourites to win the Mixed Relay event.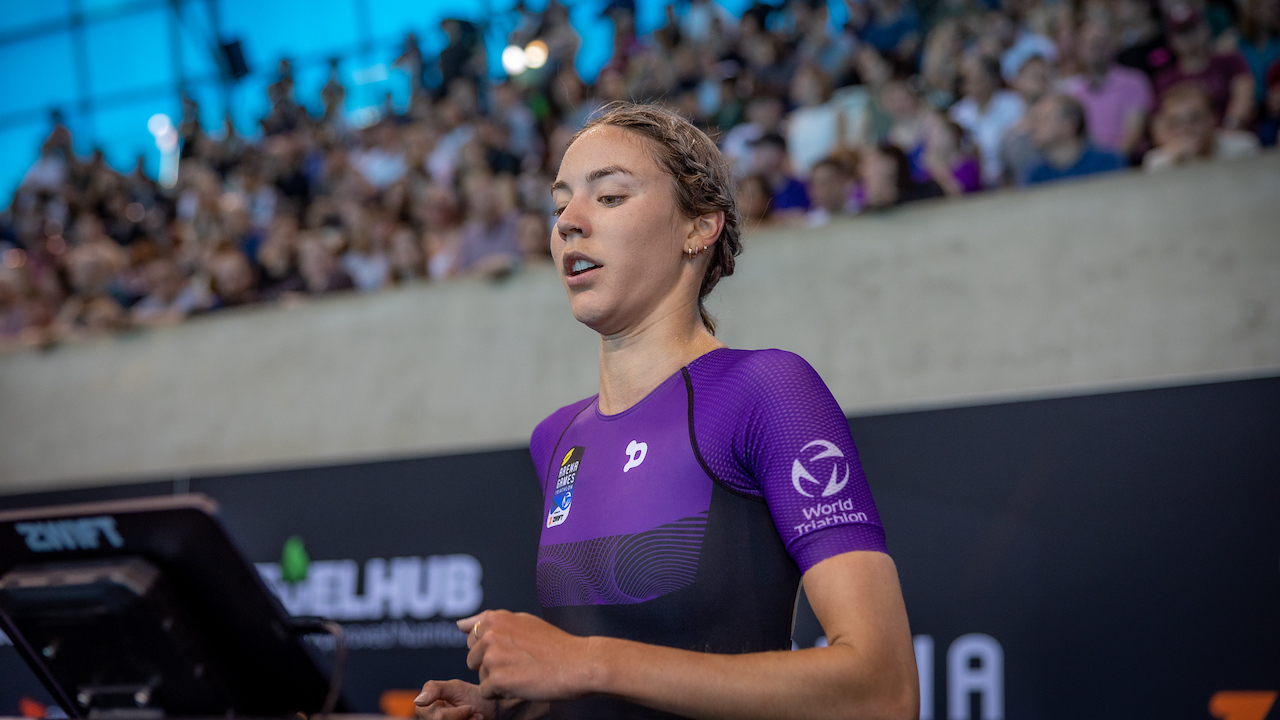 She said: "I think it will make me stronger (training in Loughborough).
"The group is very nice, I'm enjoying training there, they're a great group. I'm training with Liv (Oliva Mathias) and my coach is Gavin Smith."
Beaugrand said racing at BUCS 'is a good opportunity to race again' before heading to Cagliari at the end of May. She'll miss the long trip east to Yokohama. "It's quite hard to have a long travel like Yokohama and then come back.
"I enjoy racing in the UK."