One of the long-course circuits best riders, professional cyclist Cam Wurf is far from a one-trick pony when it comes to triathlon, as the Australian proved beyond reasonable doubt this weekend at IRONMAN Florida.
Finishing in seventh, Wurf completed his sixth Ironman of the year and in the process set a new marathon personal best, with his previous mark dating back to his win at IRONMAN Italy in 2019 where he ran 2:45:09.
Running more than a minute quicker, with a 2:44:02 split, Wurf said he was proud to run as well as he knows he can, after a training block focused on improving the discipline over the past few weeks.
"I'm a 2:44 Guy" – Cam Wurf
Reflecting on Instagram after the race, Wurf recounted the time that has passed since his 2:45 run in Italy, sharing that getting a big personal best in Florida was down to a dedicated running plan since Nice.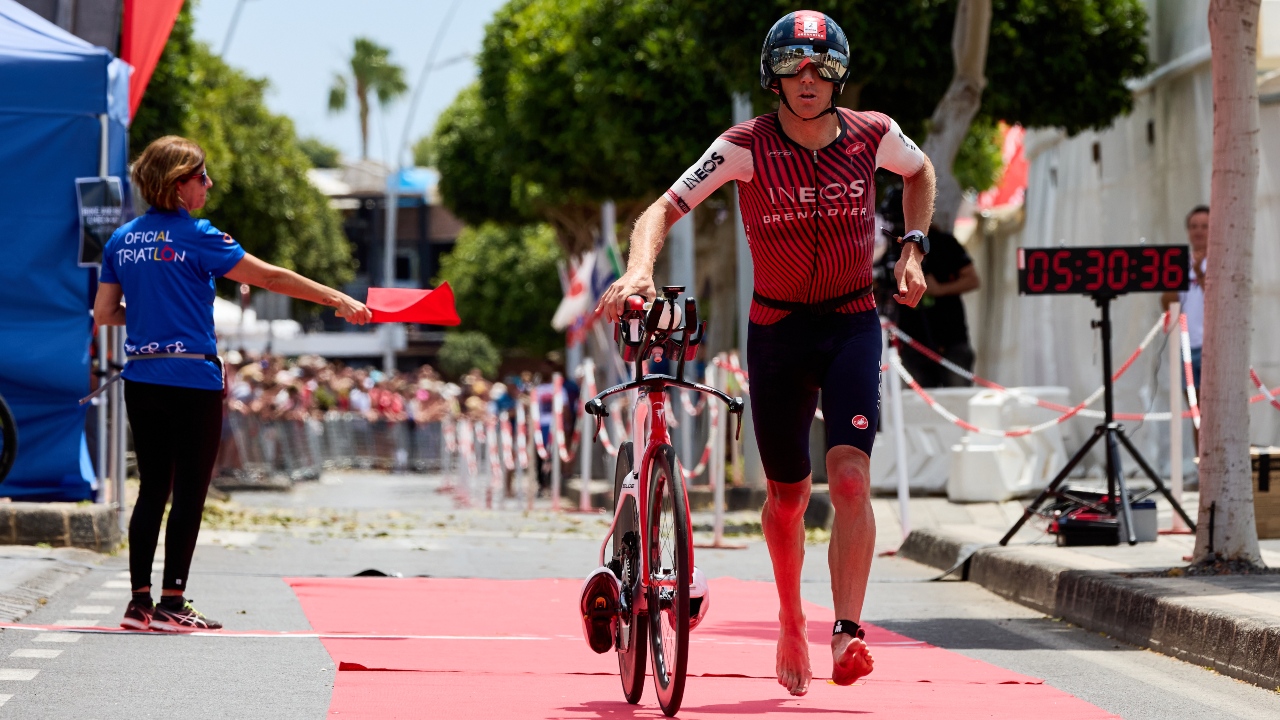 "I'm a 2:44 Guy. It's taken four years for me to lower my Marathon PB. While I didn't do anything else overly well here at Ironman Florida, after a couple of focused weeks working on this discipline in training, I'm proud as punch to have my running legs back underneath me.
"Congratulations to all those who took part today & hats off to Rudy von Berg for completely blowing away the rest of the field, chapeau. To all the Volunteers & Fans, these events wouldn't exist without out you, sincere gratitude as always."
With a previous season's best of 2:56:11 set at IRONMAN Austria, Wurf put together a run over 12 minutes quicker than his second fastest performance this year. Additionally, the 40 year old broke the 2:50 barrier for just the third time in his career.