Saturday's World Triathlon Cup Arzachena in Sardinia, Italy saw Great Britain's Jonny Brownlee dominate from the first hill on the challenging bike course to win a second consecutive race at one of his favourite courses on the circuit.
The race didn't however go well for Norway's Casper Stornes, winner of that famous World Triathlon Series race in Bermuda, four years ago, which almost announced the global arrival of 'The Norwegians' on triathlon's global stage.
Casper crashes out
As well as a long, challenging climb, the 'what goes up, must come down' logic also means some quick descending in Sardinia. From an overhead shot we saw a nasty looking crash on Saturday, and Stornes appears to be its primary victim. Unfortunately for the Tokyo 2020 Olympian, he suffered more than just road rash.
Posting on his Instagram feed – from a hospital bed – he revealed:
Not the way I wanted to start the season…
Crashed on the last lap of the bike yesterday.
Feeling lucky to just go away with a broken arm, a small damage on one lung and some scratches.
Hopefully I'm soon on my way home to take a surgery on my arm 🤞
Thanks for all the kind message everyone, I'll be back again in some weeks😜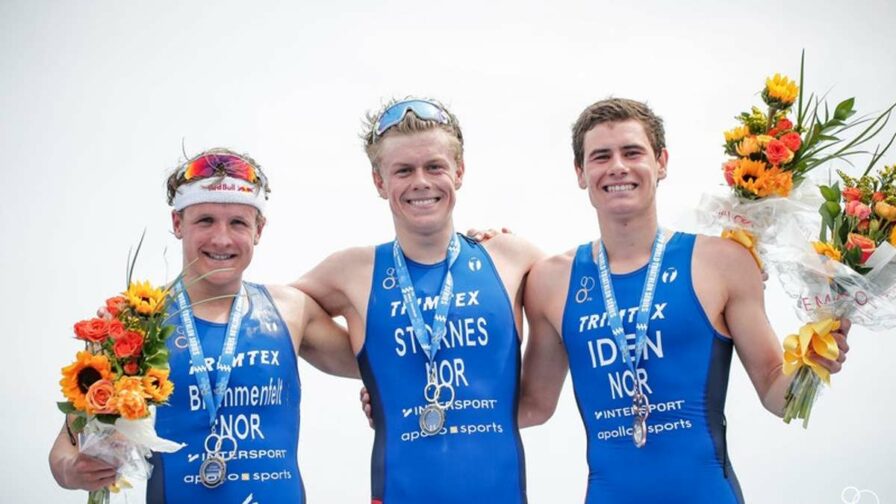 The Arzachena event represented the start of the Olympic qualifying points chase and rankings for Paris 2024. That's an event that Casper – after being 'haunted' by his Tokyo 11th place finish – will certainly have his sights on, along with his esteemed colleagues, Blummenfelt and Iden.
Best wishes from the team here at TRI247 for a swift recovery.