He told us recently how much he loves racing at the World Triathlon Cup Arzachena, and Jonathan Brownlee showed exactly why with another masterclass display in Sardinia.
Swim – Devay leads the way
With the air temperature well over 30 degrees and the water temperature bathlike in Sardinia, there was clearly no need for neoprene on Saturday afternoon in Italy.
Mark Devay (HUN) and Richard Varga (SVK) assumed their typical slots at the front of the swim, which as with the women, saw a long line of athletes running back onto the sand after 750m.
Winner last year on a course he loves, Jonny Brownlee was close enough to the front that he would be in prime position starting the three lap bike.
Bike – Brownlee drops (almost) everyone
"Brownlee did what Brownlee does" was the quite appropriate comment from Trevor Harris on commentary, and before the top of the first hill on lap one of three, his efforts had created a group of just four. Jonny had Devay, Dylan McCullough (NZL) and Tom Richard (FRA) for company. McCullough was recently named in the New Zealand Commonwealth Games team for Birmingham 2022.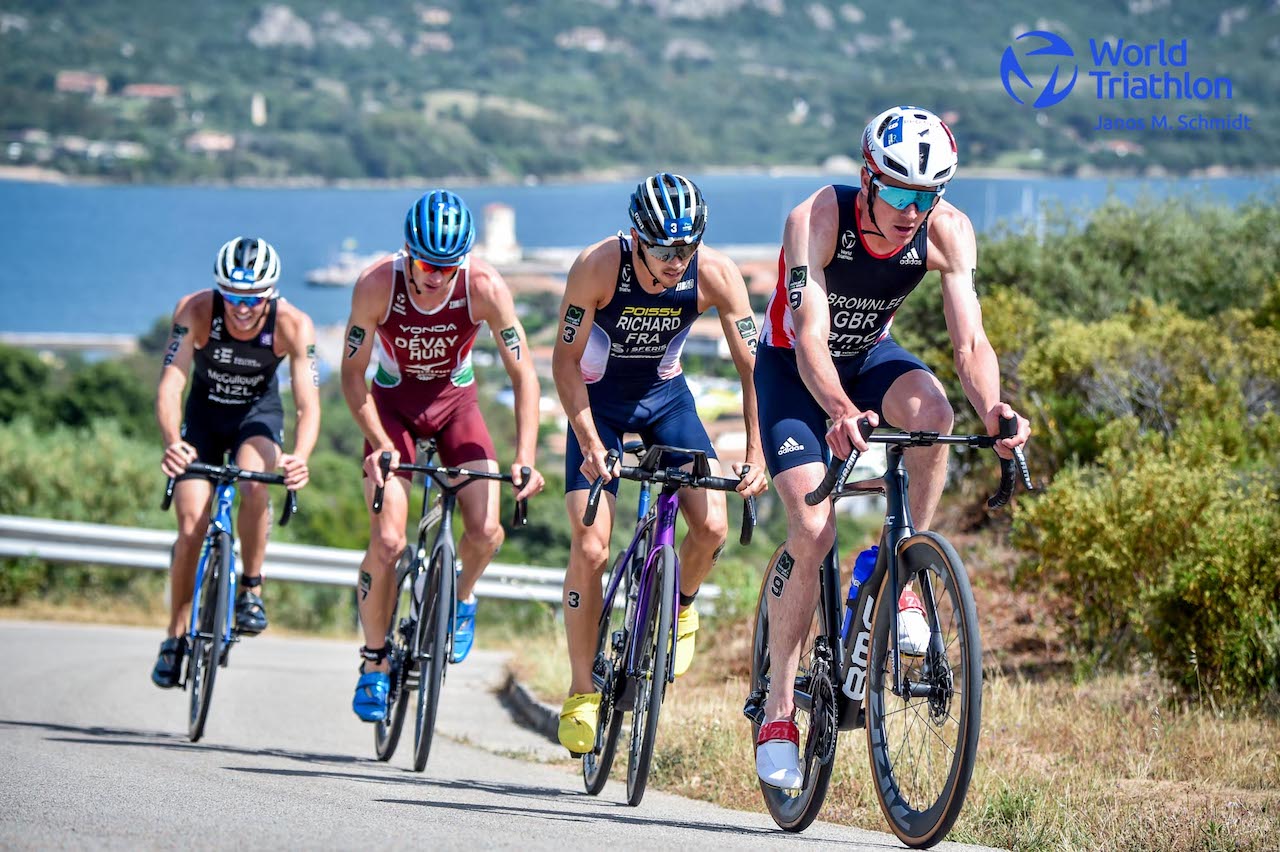 They were 28 seconds up at the end of the first lap, that was up to 45 seconds starting the final 6.6km lap. As a triple Olympic medallist riding with three athletes without a career World Triathlon Cup podium between them, Brownlee was surely in prime position to deliver on his race favourite status.
And 48 seconds was the quartet's advantage at T2.
Run – Speedy Brazilian can't catch Jonny
Brownlee's bike dismount left a lot to be desired, but the couple of seconds lost shouldn't be crucial if Jonny is close to top form.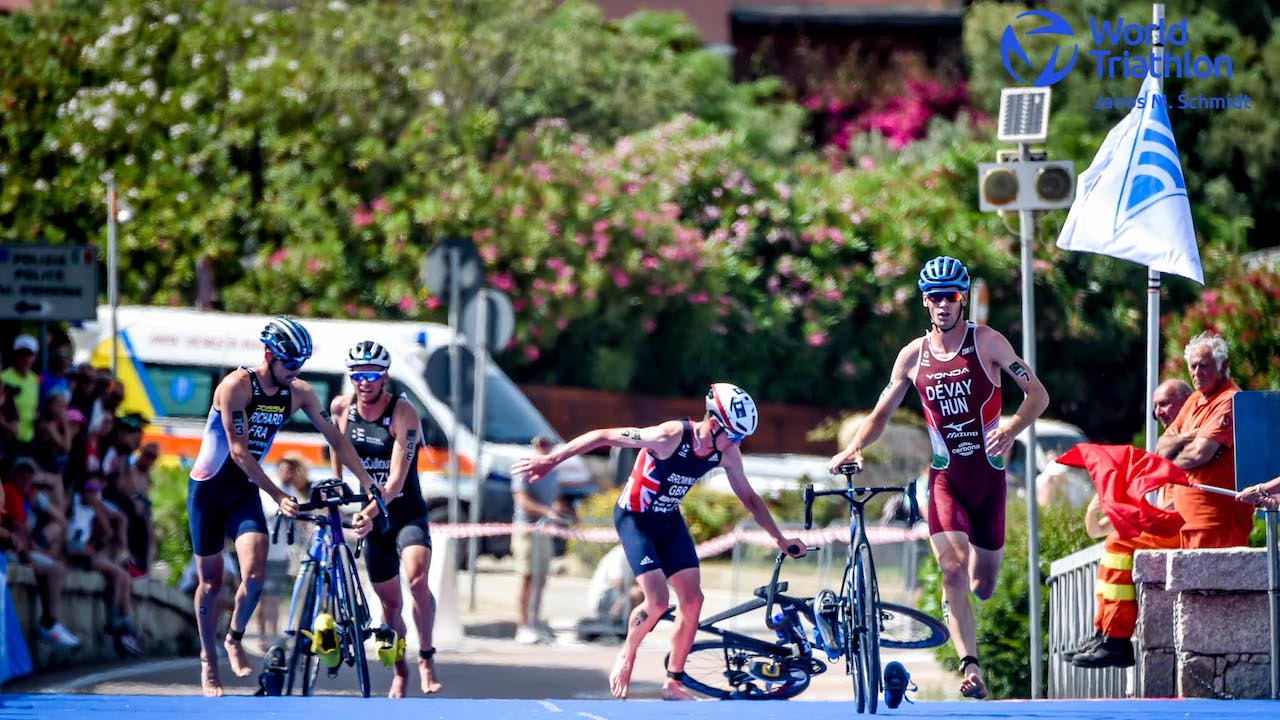 Sure enough, within a kilometre Brownlee was back in the lead, on his own and pulling away. There were some strong runners in the large chase pack, but with such a deficit starting the run, they were more likely to be running for third or second at best.
Manoel Messias (BRA) was the fastest of the chasers and he had caught McCullough to move into fourth place after 2.5km, but Brownlee was 13 seconds clear of Devay and in control of the race, managing his efforts in the warm conditions.
Messias was moving incredibly well and absolutely breezed past Richard and then Devay to move into second place. Brownlee however, would be a bridge too far, despite the Brazilian easily running the fastest time of the day.
On paper, Brownlee was clearly the class athlete of this race, and he delivered a complete performance in style.
"I love racing here, it's a great course, it's one of the hardest courses on the circuit. I didn't have the best swim, but the first lap of the bike I learned from last year – I learned there's no point in going on my own, so I actually held back a bit and then went really hard on the top of the hill. There were three of us working well together, the Kiwi guy on his limit, and I knew that on the run I should have enough."
Indeed he did.
World Triathlon Cup Arzachena 2022 results
Saturday 28 May 2022 – ELITE MEN – 750m / 20km / 5km
1. Jonathan Brownlee (GBR) – 54:08
2. Manoel Messias (BRA) – 54:24
3. Tom Richard (FRA) – 54:35
4. Mark Devay (HUN) – 54:41
5. Max Studer (SUI) – 55:00
6. Alberto Gonzalez Garcia (ESP) – 55:13
7. Radim Grebik (CZE) – 55:17
8. Emil Holm (DEN) – 55:17
9. Lasse Lührs (GER) – 55:18
10. Jonas Schomburg (GER) – 55:19
24. Jack Willis (GBR) – 56:36
46. Harry Leleu (GBR) – 1:00:08