Jonathan Brownlee wins World Triathlon Cup Arzachena
First World Cup win for Germany's Marlene Gomez-Islinger
Sometimes sport is about timing – and in that regard, the victory of Great Britain's Jonathan Brownlee on Saturday afternoon at the World Triathlon Cup Arzachena in Sardinia, Italy, could not have come at a better time. It will also have been one of the most popular wins from any triathlete in recent times, even amongst his peers. He is, rightly, a very popular fixture of the World Triathlon circuit.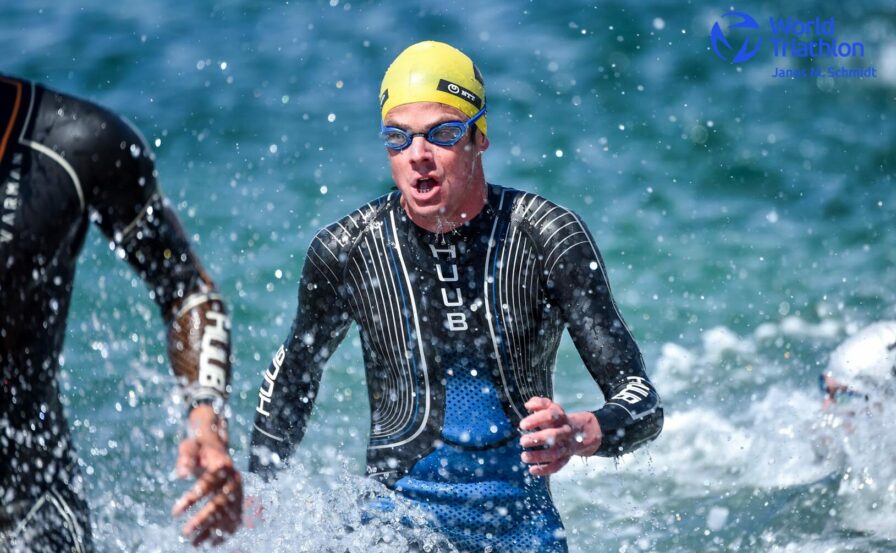 With two Olympic medals, a host of World Triathlon Championship Series wins and World titles across various disciplines to his name already, it might seem strange to talk about confidence for an athlete who has pretty much done it all. But that's what this race was all about. It will have provided a huge boost to Jonathan himself after a "shocker" in Yokohama – but, let's be honest, to the many (myself included), who have been wondering just what has been missing for an athlete who once went close to 50 races without ever finishing outside of the top three. Proving anyone one else wrong is not important (today's headlines are tomorrow's chip paper and all that…), but the impact on his own belief cannot be overlooked.
It's not all been doom-and-gloom. He won WTS Edmonton in 2019, the Super League Triathlon Singapore and a win in Beijing in 2018. He's also been pre-selected for his third Olympic Games. Those results alone would be a dream for some, but ultimately, Jonathan – despite being in the shadow of Alistair – is still one of the best athletes ever to do this. Given that, seeing 23rd, 31st, 35th and some better – but not really victory challenging – finishing positions appearing on his record, far more frequently than the quality of athlete he is seemingly warranted, will have doubtless been concerning.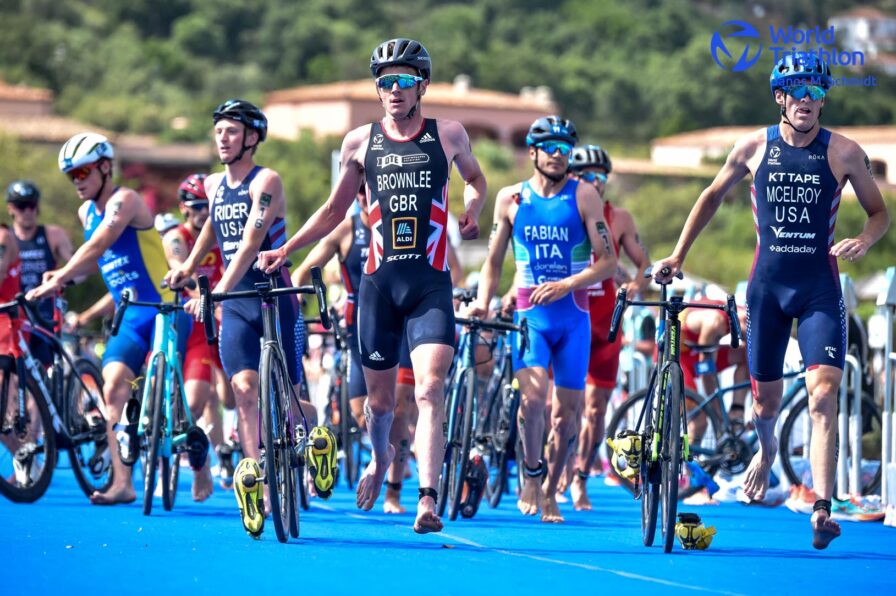 'Form is temporary, class in permanent', and Jonny has clearly kept working, despite the frustrations of those results, and hopefully come out of the other side. Seeing him sprint away to victory, and expressing the joy – and doubtless releasing the frustrations too – on the blue carpet was truly a joy to watch. Magnificent.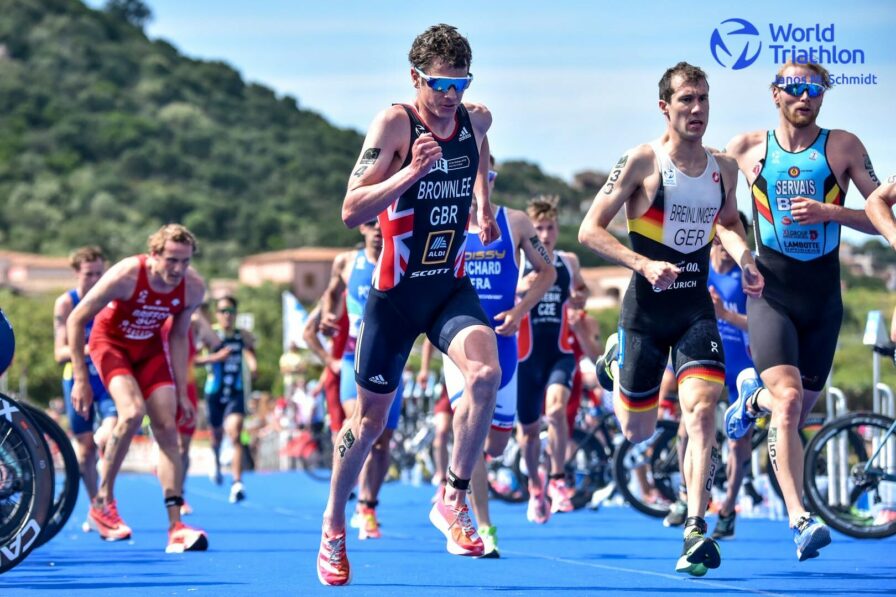 In some ways, it changes little. We are still many weeks from Tokyo, this was a sprint distance race, it was a World Cup, and athletes including Luis, Birtwhistle, Geens, Wilde and others were absent. That said, seeing Jonathan run away from Kristian Blummenfelt, Mario Mola and Matthew McElroy, setting the fastest run time and looking in control doing so, is not something we've been seeing for quite a while. It was a joy to watch.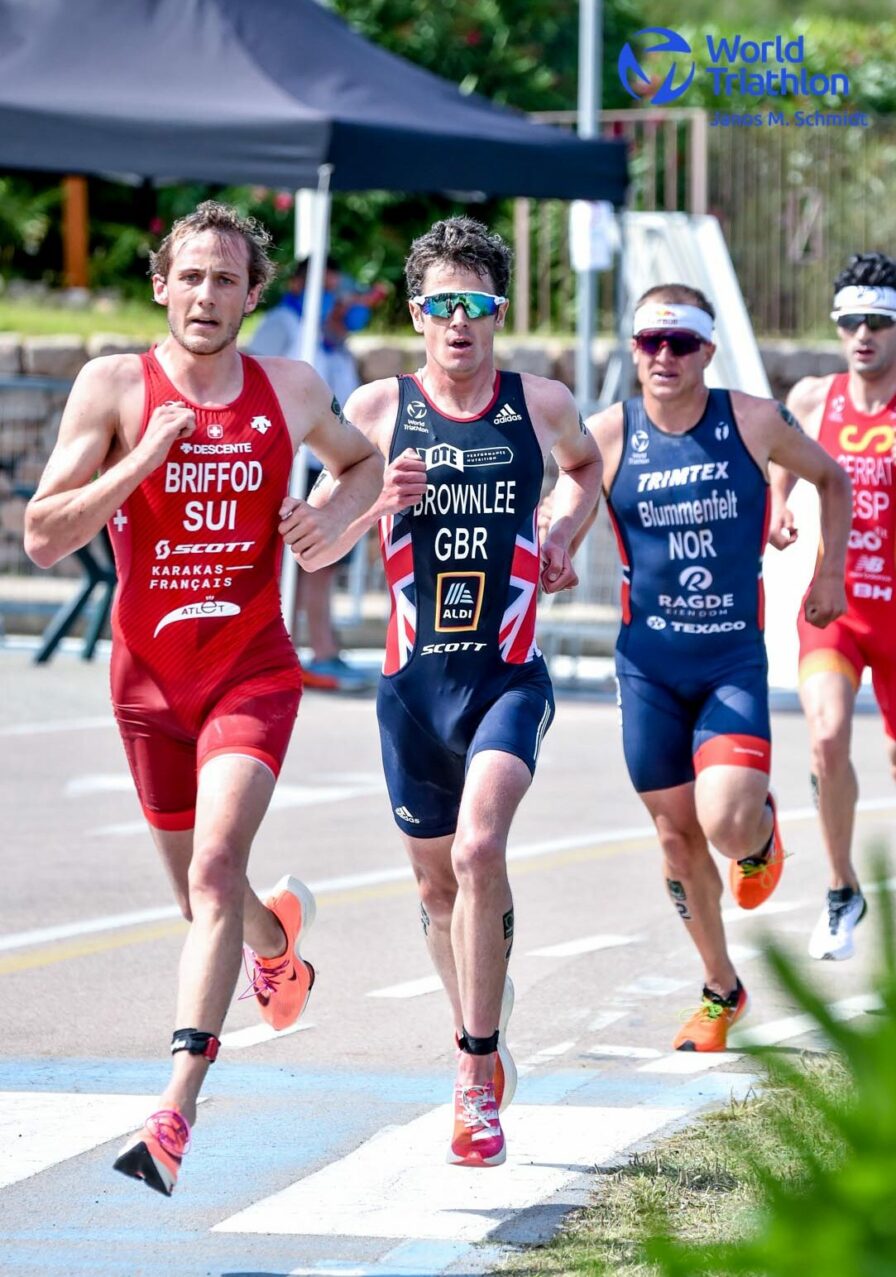 "It was complicated on the bike, because of the wind, and we were a large group," said Jonny. "That's not what I expected. In the run I felt really good. I know it's easy to say that when you win, but I felt in control. I saw Alistair about 1km to go and he said 'when you go, make sure you mean it' and I made sure I did."
The race was not such good news for the prospects of the British men chasing the third slot for the Olympic Games. After a fall on the bike for Tom Bishop – captured on the highlights video below – he remounted, eventually finishing in 40th position. Alistair Brownlee even stopped and waited for him to remount, seemingly acting (as I mentioned in the preview), as a domestique, such is the importance of those Olympic quota slots.
Even more pressure mounts now for a strong result next week in Leeds, as only Bishop – currently ranked 35th in the Olympic Rankings – has a change to gain enough points to secure that third slot. Olympic selection chats could get very interesting, very soon.
MEN'S HIGHLIGHTS
WOMEN'S HIGHLIGHTS
Arzachena World Triathlon Cup, Italy – Saturday 29th May 2021
750m / 20km / 5km
ELITE MEN
1st – Jonathan Brownlee (GBR) – 54:48
2nd – Adrien Briffod (SUI) – 54:52
3rd – Mario Mola (ESP) – 54:59
4th – Antonio Serrat Seoane (ESP) – 55:08
5th – Matthew McElroy (USA) – 55:11
6th – Roberto Sanchez Mantecon (ESP) – 55:19
7th – Kristian Blummenfelt (NOR) – 55:25
8th – Arther Berland (FRA) – 55:28
9th – Florin Salvisburg (SUI) – 55:30
10th – Gabriel Sandor (SWE) – 55:31
36th – Grant Sheldon (GBR) – 57:48
40th – Tom Bishop (GBR) – 58:47
DNF – Alistair Brownlee (GBR)
ELITE WOMEN
1st – Marlene Gomez-Islinger (GER) – 1:00:51
2nd – Julie Derron (SUI) – 1:00:55
3rd – Verena Steinhauser (ITA) – 1:01:09
4th – Audrey Merle (FRA) – 1:01:17
5th – Zsanett Bragmayer (HUN) – 1:01:22