Form is temporary, class is permanent…
Jonathan Brownlee returns to the top step of the WTS podium in Edmonton
Well that's positive news to wake up to on a Sunday morning. Without a World Triathlon Series victory since Stockholm 2017, returning to a venue that he won at three years ago, Jonathan Brownlee proved that he is far from willing to retire off into the triathlon sunset.
In the lead group of the swim, part of a breakaway on the bike, out-running the likes of series leader Vincent Luis and holding off the charge of Mario Mola – with the Tokyo Test event looming (and potentially automatic Olympic Games qualification), this result could not have come at a better time.
The women's race also saw a return to form for Australia's Emma Jackson, who ran to her first career World Triathlon Series title ahead of Summer Rappaport (USA) and Ashleigh Gentle (AUS).
Katie Zaferes (USA) and Vincent Luis (FRA) retain their lead in the rankings ahead of the Grand Final in Lausanne, Switzerland.
---
Brownlee storms to victory in Canada
Double Olympic medallist Jonathan Brownlee stormed to his first ITU World Triathlon Series gold medal of 2019 after taking the tape in Edmonton, Canada.
The Brit had a strong swim, and was out within the top five into T1. His transition was good and he got into the leading pack on his bike which held a lead of almost 30 seconds over the field.
Brownlee made sure he was one of the first out of T2 and the Commonwealth silver medallist showed his strength to ensure he was in the leading pack which held a lead of 20 seconds.
As the 5km run began, Matt Hauser (AUS) looked in charge and wanted to take the lead out but Brownlee was in a perfect position to not let that happen.
Brownlee was alongside Martin Van Riel (BEL) as they overtook Hauser and they ran side-by-side until the last lap when the Brit stepped up a gear and took the lead.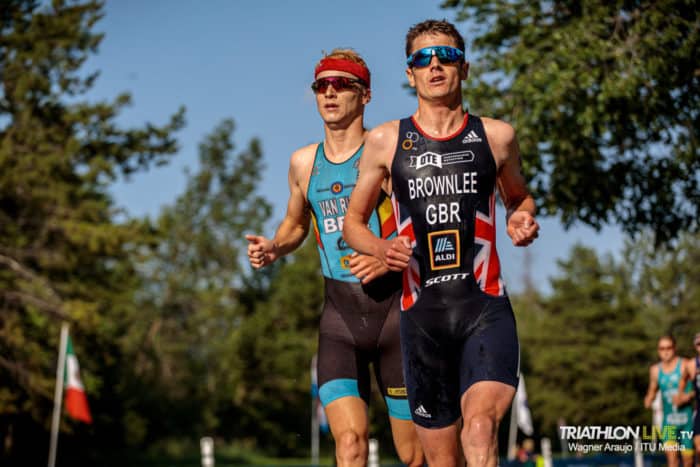 As they came to the blue carpet, Brownlee was being chased down by Mario Mola but the Brit was too strong and took the tape five seconds ahead of the Spaniard.
Brownlee commented: "I knew I could do it. I knew I was doing well in training; I was just having bad luck after bad luck. It's been tough but I finally won something. The swim was great and on the bike we really committed.
"On the run I was actually faster than I thought, and I felt really good. I'd be lying to say that it doesn't hurt when people say he's past it. But I know from my training that I am fit and I still believe I can have my best racing in the year to come. I am getting there now… It's about time."
The women's race saw Leeds-based Beth Potter make her ITU World Triathlon Series debut and after a storming run she finished in 14th place while Loughborough-based Sophie Coldwell secured 15th place overall.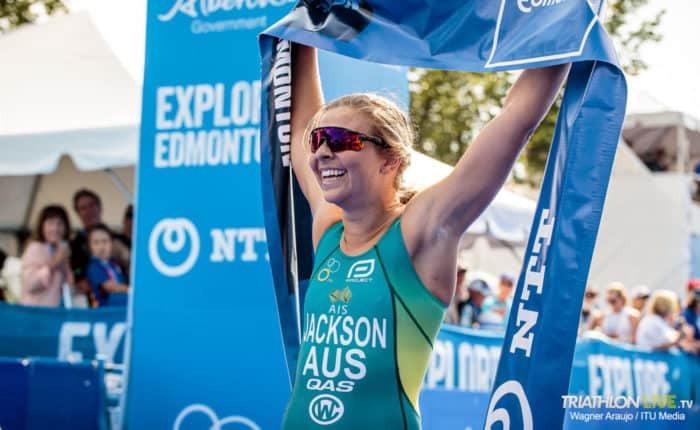 ITU World Triathlon Edmonton – Saturday 20th July 2019
750m / 20km / 5km
ELITE MEN
1st – Jonathan Brownlee (GBR) – 54:52
2nd – Mario Mola (ESP) – 54:57
3rd – Marten Van Riel (BEL) – 55:02
4th – Hayden Wilde (NZL) – 55:07
5th – Vincent Luis (FRA) – 55:13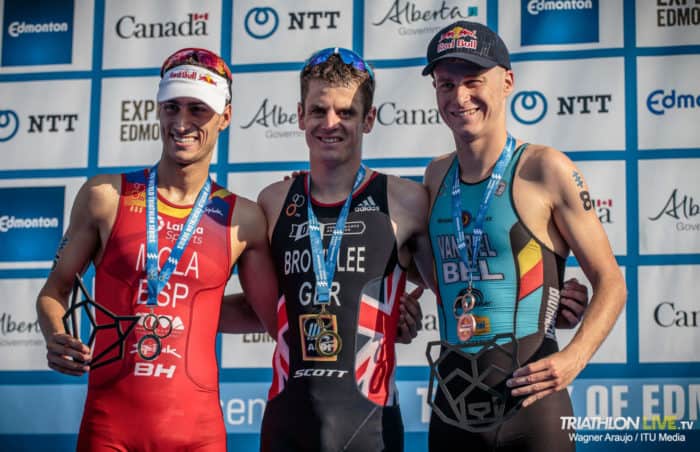 ELITE WOMEN
1st – Emma Jackson (AUS) – 1:01:23
2nd – Summer Rappaport (USA) – 1:01:25
3rd – Ashleigh Gentle (AUS) – 1:01:27
4th – Claire Michel (BEL) – 1:01:38
5th – Tayler Spivey (USA) – 1:01:47
14th – Beth Potter (GBR) – 1:02:27
15th – Sophie Coldwell (GBR) – 1:02:59