When we last spoke to Jonathan Brownlee, it was after a very disappointing ninth place finish at the Anfi Challenge Mogán Gran Canaria. "Confused" pretty much up summed up his feelings at the time, immediately following an event that he felt very well prepared for.
A few weeks on, we spoke to Jonny again about his reflections on that now, his targets and motivations for 2022 and what it was like following the Arena Games Triathlon Series from a distance.
Unfinished business
First of all, Brownlee was clearer on where he had messed up in the Canary Islands – another painful lesson to be learned:
"Yeah, I was really disappointed after Gran Canaria, I was training really well for that. I'd done a far better job of preparing than I had before the 70.3 in Cascais [Ed. which followed soon after a month of Super League Championship Series racing] and I was all set for a good one.
"It was a nutritional thing. I didn't drink enough on the bike and it meant that when I got to the run it was basically game over. I'd absolutely nothing left. And it was all about completion then rather than actual racing and I couldn't really touch my kind of ability on that run. I just had to complete it and it was really frustrating.
"But I've realised now how much again with the nutrition, I really need to nail that down. I know what I need to do – it's about executing it in the race and doing that properly. And I've got unfinished business with the longer stuff and definitely want to come back and give that another go at some point. But for now I want to go away and focus on short course."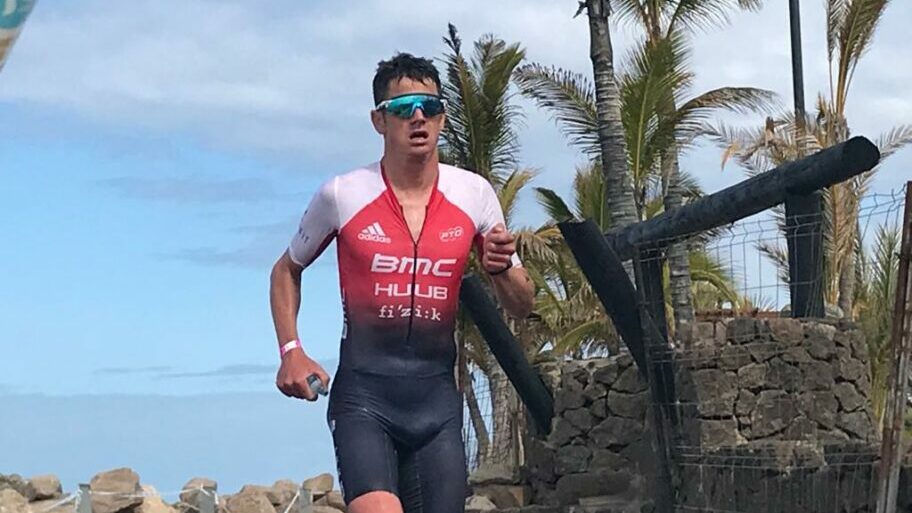 The Big picture plan for 2022
Having already had an Olympic Games and Commonwealth Games on home soil during his career – plus of course a home town race in Leeds – no surprise which event is top of the targets list for the summer.
"The main aim is Commonwealth Games and then the other aim for me is to start the points scoring process to go into Paris. That opens in Arzachena [Ed. World Triathlon Cup on May 28]. That's the first one of the cycle. So I want to start racking up the points.
"I want to go the Commonwealth Games and win another medal at a home games. I want to go to Super League and then a few different, interesting World Cups.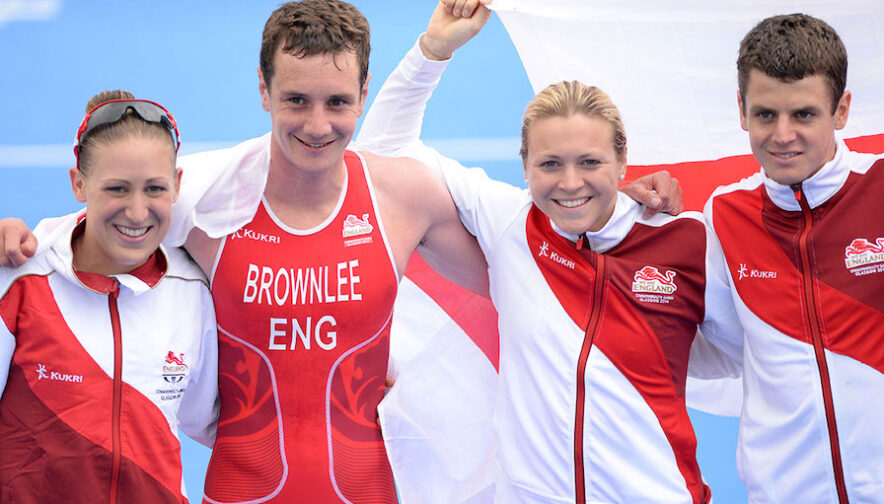 "I'd like to go to Bergen. I think I can compete well there. Leeds of course. Montreal is an important one for us because we can qualify a mixed team relay spot for Paris if we win that one. And then if there's time in between Super League and the Grand Final, I'd like to get another 70.3 in. But again, there's a lot of races this year."
No WTCS focus this year
One thing Jonny definitely won't be doing this year is targetting is the World Triathlon Championship Series Rankings.
"I won't be chasing the series because, well, there's already been two races and there's one this weekend in Yokohama [Ed. subsequently won by Alex Yee], which at the time involved Japanese quarantine and I've done enough of that!.
"So I won't be chasing the series, but I thought I'd use this year to kind of pick and choose races at the same time as getting Olympic points that help Great Britain get three spots. I really enjoyed Arzachena last year. I really enjoy doing different races on different courses.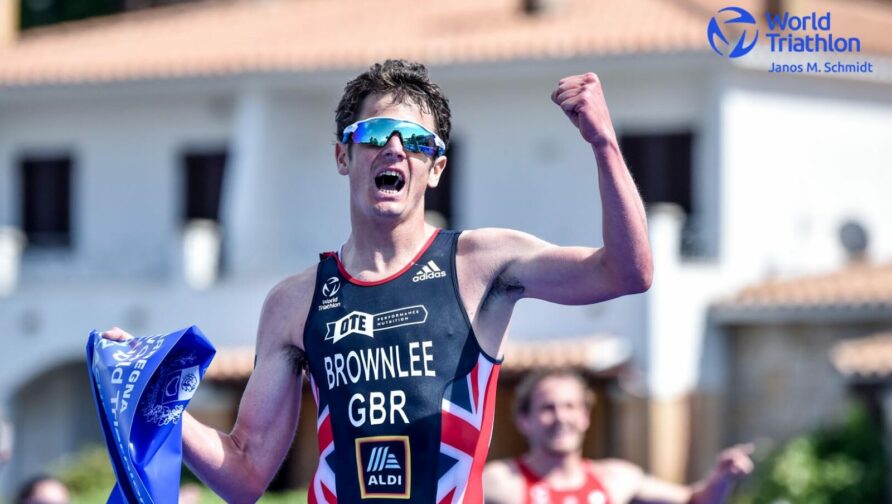 "I realised that in my career, I have done a lot of similar races and been kind of a slave to the World Series. I didn't want to do that, I wanted a year to go and do different things. So, yeah, I want to race Leeds, obviously, being a home one. Montreal, for the mixed team relay, the Grand Final, because I want to have another good go in the heat out there.
"So it's targeting World Series events that I want to go to for certain reasons. At the same time, it's doing World Cups that I want to go to because it's different and fun racing. I realised last year at Arzachena that I love that style of racing. I love the different courses. I love going to those real just pure racing days where you go out, it's a great race, there's a great course, and you're racing the people and everything."
Arena Games reflections
Despite having raced in two of the previous Arena Games events – Rotterdam 2020 (4th) | London 2021 (3rd) – Jonny decided not to race in the Arena Games Triathlon Series this year.
He was however still watching with interest, impressed by the progress that the format has made in a very short period of time.
"Yeah, it has moved quick. It's been great to see it move quick. It was the only format of racing we could do because of COVID, to now being a World Championship and I get that the sport has to evolve and has to change. I did enjoy watching it.
"I thought the coverage was great, how it all works – it's short, it's fast. I think I preferred watching it when the bike was non-drafting than the drafting ones. It allowed me from a kind of tech side to be looking at the power everyone's putting out and you could really see the efforts against each other, how they use the power, how some athletes are better suited to it than others.
"It was good to see Beth [Potter] compete well, obviously. Training with Beth, she's worked really hard on her swim and bike, and that showed. And it's great that we've got two British World Champions.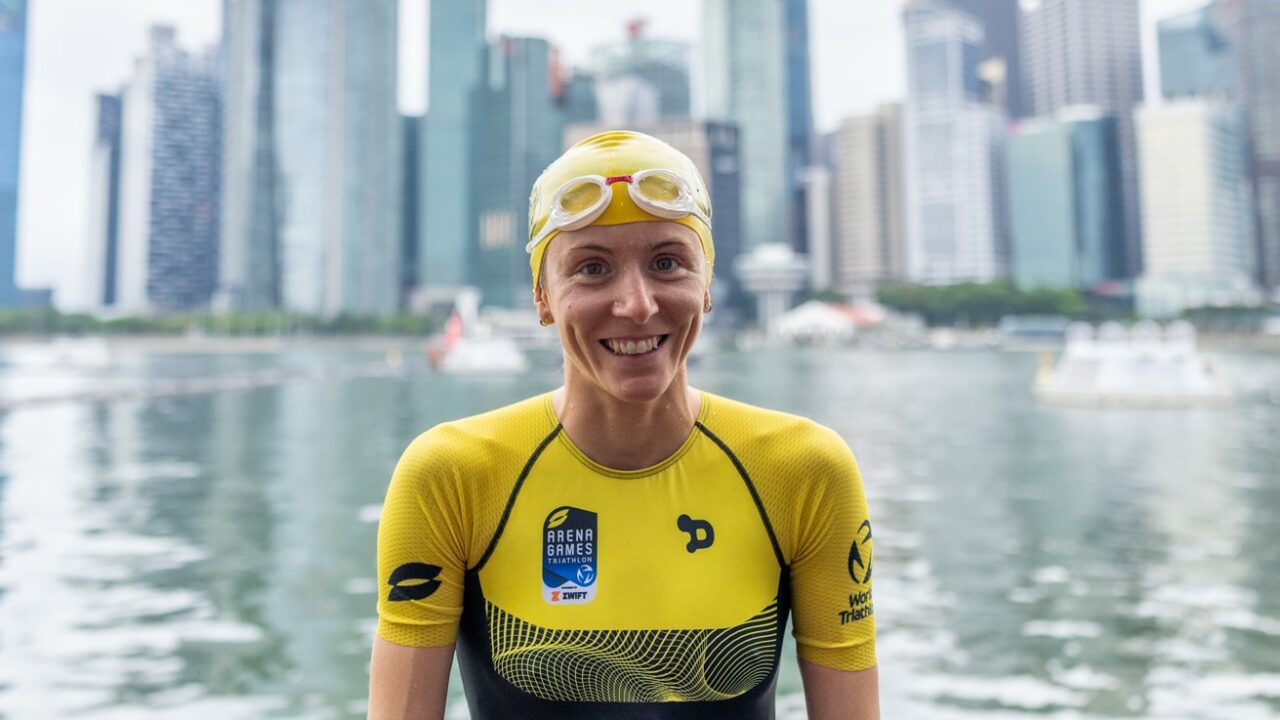 "I didn't want to compete in it myself because I wanted to focus on the 70.3 distance as I felt that would be a better aim to train for over the winter. But yeah, I was bit jealous, especially the Singapore one. That looked a great place to race. It's the kind of venue that triathlon should be going to.
"All-in-all, it's great to have another series of triathlon to compete in, more prize money that people can win and something to test themselves at early in the season.
"London looked great because the of crowd and I believe if they continue it in the future, you'll get athletes that specialise in it because we are definitely not the best athletes that could compete in that format.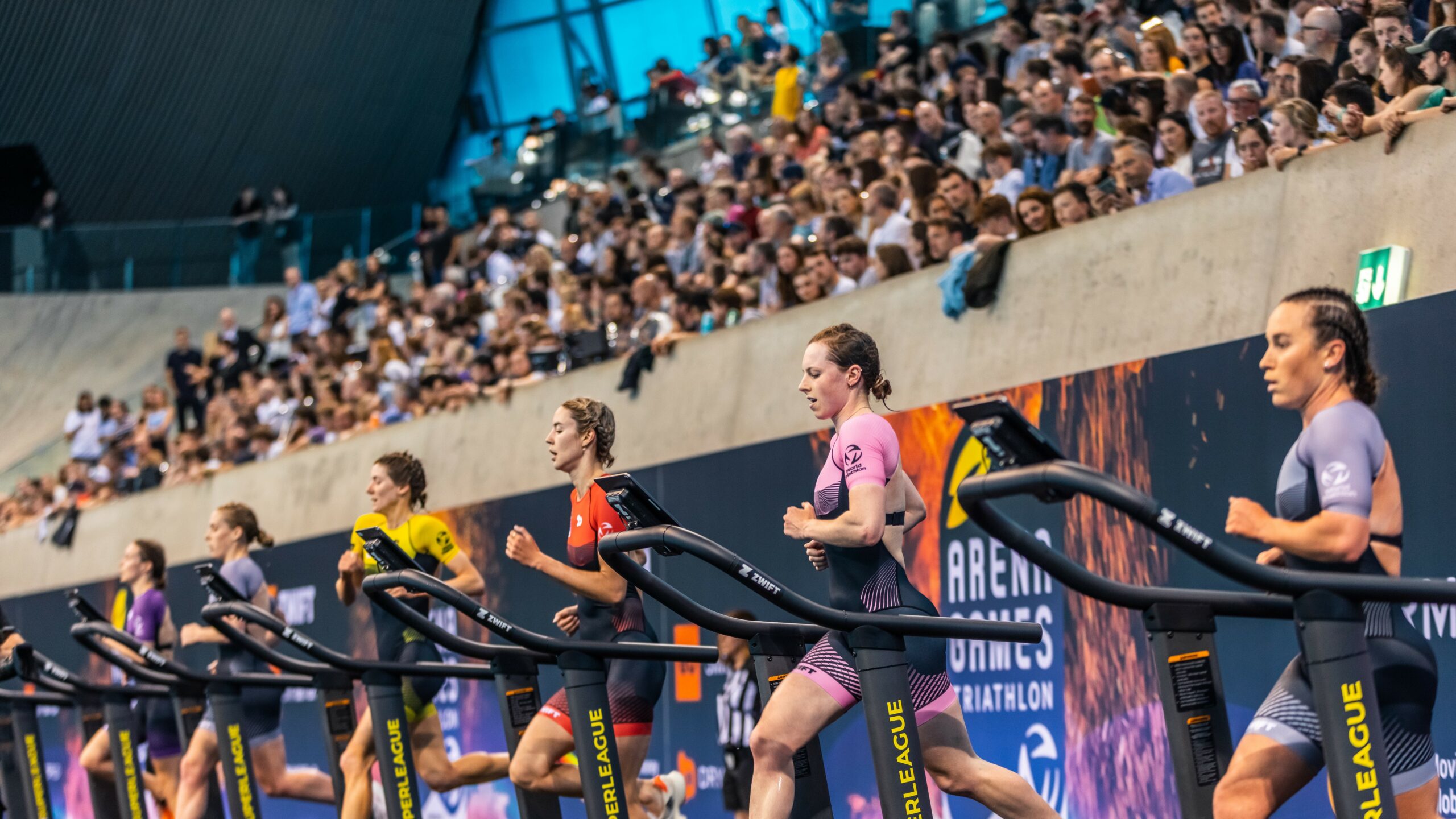 "There are people out there who could do a far better 200m swim than than us and so on. So if it continues, I think people will specialise in it and will become specialist eSport triathletes."
---
Jonny Brownlee was speaking as part of his work with American Pistachio Growers. Pistachios are a convenient protein snack that's portable and doesn't require any preparation. The Brownlee Brothers incorporate pistachios into their training diet to fuel their active lifestyles, and to help refuel and recover before and after a workout.
For more information you can visit www.americanpistachios.co.uk.