Jonny Brownlee had a tough day out at Anfi Challenge Mogán Gran Canaria on Saturday, finishing ninth behind Germany's Mika Noodt.
Brownlee was in contention throughout the swim and bike, but was unable to muster a challenge on the run, and in fact began to fall down the pecking order – much to the triple Olympian's confusion:
"I am not sure what I have learned today," hypothesised Brownlee after the race.
"I'm honestly a bit confused at the moment because I trained really well, did some long sessions, I felt brilliant, but today I got to about three hours and the lights just went out.
"I went from racing to surviving – I don't know if I didn't drink enough, I don't know if I've got a bug or something, you never quite know.
"I went from feeling okay, feeling I could be part of the race to I'm not sure I'm going to finish this."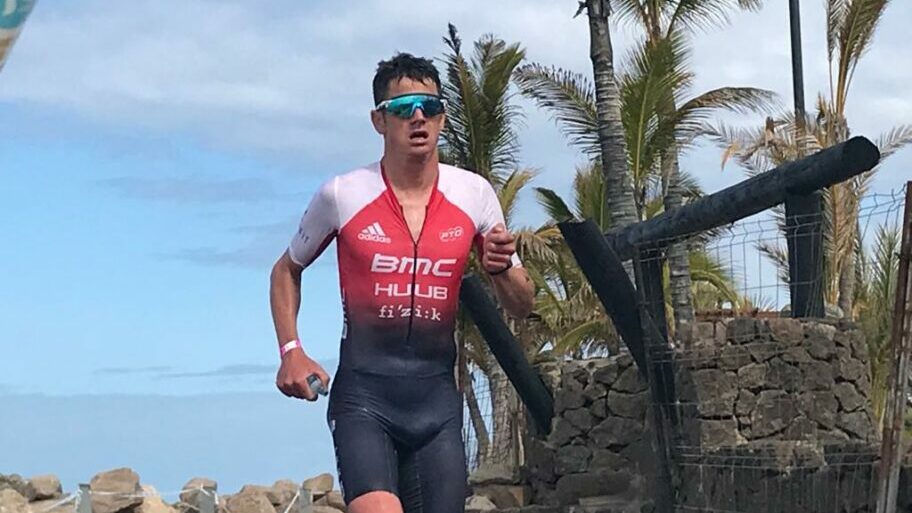 Brownlee exited the water in the lead group with Noodt and Andrea Salvisberg, and maintained his position throughout the hilly 90km bike course.
"The swim was relatively comfortable coming from an ITU background, and then the first lap of the bike was pretty on, a bit hard, I began to settle down and I felt good and then the last 10k of the bike I started to struggle a bit.
"I thought when I get on the run I would come back round, but I really didn't.
"I had absolutely nothing and I only wanted to finish this race to respect the race and the amazing support here and the hospitality – so I just wanted to finish and that was a struggle."
Mignon est magnifique
It was a different story for 23-year-old Frenchman Clement Mignon, who enjoyed a first podium of the season.
It could have got even better for the former French international swimmer as he closed the gap on leader Mika Noodt during the first three laps of the run.
But it wasn't to be for Mignon who had to settle for second place on the podium.
"The race was good for me, it's my first podium of the season after Lanzarote where I finished fourth and Salou where I finished fifth," explained the young Frenchman.
"I'm glad of this second place, a lot of guys were very strong, Mika Noodt, Andrea Salvisberg, Jonny Brownlee, and for me its a good thing.
"Mika was so fast at running for me, the last 5km was so hard. After the third loop I was at five metres from Mika Noodt, but he turned it on and sprinted, and I couldn't match that.
"The bike race was so hard, my legs were broken after the bike and running fast is so hard here because of lots of hills – it's so hard."