Third last year at WTCS level in both Hamburg and Edmonton, France's Léo Bergère proved that he could perform in non-draft, longer-distance format on Saturday with a hard-earned victory at IRONMAN 70.3 Lanzarote.
It was a race which went right down to the final kilometres on the run.
Swim: Le Corre to the fore
A large Pro Men's field also featured some of the best swimmers in the sport and so the pace was always likely to be on from the gun. 1.9km later, it was France's 2018 European Triathlon Champion Pierre Le Corre leading the way, two weeks after his second place on debut in this format at IRONMAN 70.3 Dubai.
One of the top swimmers in draft-legal racing, Le Corre was never going to be alone in this field however and had Kyle Smith (NZL), Florian Angert (GER) and eventual winner Bergère (FRA) with him, as that leading quartet gained a 30-second advantage over their chasers.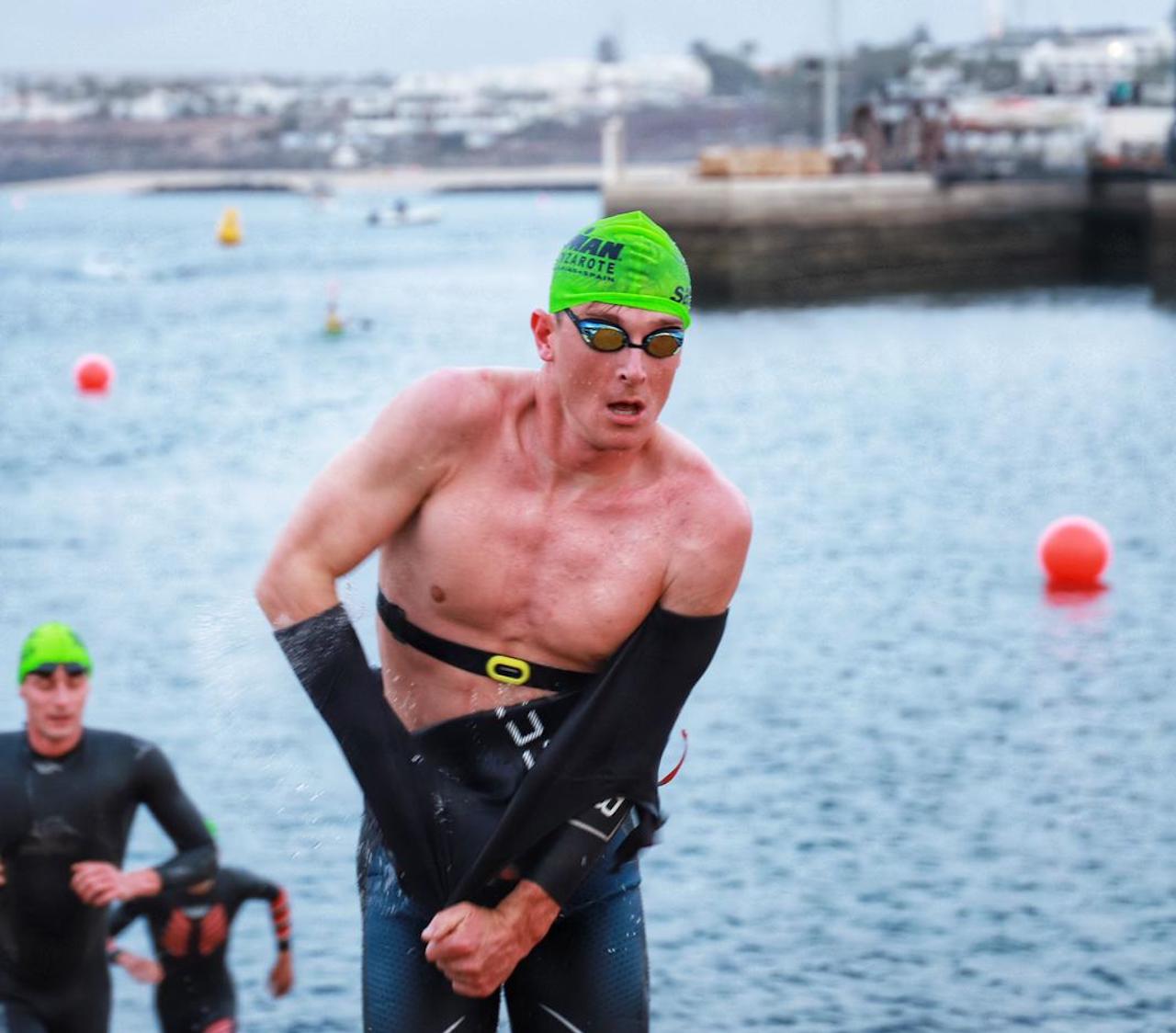 Christophe de Keyser (BEL) lead those chasers, with some of the the other pre-race favourites following – Clement Mignon (FRA) +0:42, Elliot Smales (GBR) +0:44, David McNamee (GBR) +0:51, Leon Chevalier (FRA) +2:35 and Boris Stein (GER) +3:04 were just a selection.
The swim would be important – but with the challenging bike course ahead, probably not decisive.
Bike: And then there were six
The parcours in Lanzarote couldn't be further removed from the flat and fast roads in Dubai, and some of triathlon's most renowned riders soon moved past swim leader Le Corre to take up the action at the front of the race.
Kyle Smith, of course, is someone we fully expected to be there. Now based in Girona, Spain and training partner of Jan Frodeno, he is well proven on the swim and bike as one of the best. The men really making waves on two wheels were two French athletes, Clement Mignon and Leon Chevalier. Mignon won last year on the hilly roads of Andorra, while Chevalier relishes anything other than pan flat. With Embrunman and Alpe d'Huez on his C.V., hills are not a problem.
Mignon made light of his 42-second swim deficit and joined Smith at the head of affairs in the first 10km, while Chevalier was virtually matching his pace in the early stages to move from outside the top 20 at T1 into the leading five.
World Triathlon regular Bergère was also riding strongly, with Germany's Florian Angert building on his strong swim with a consistent ride too.
Coming from even further down the field was another German Boris Stein. He was the the fastest on the road, but having been more than three minutes back in the swim, combined with his bike efforts, would he have much left for the run?
When it was time to rack the bikes, Mignon and Smith arrived at T2 together, followed by the quartet of Angert, Stein, Bergère and Chevalier, all just over 90 seconds back. With six athletes in close order, this would be an interesting run.
With seventh-placed De Keyser starting the run more than four-and-a-half minutes back, it was looking like the podium positions would be decided by that leading six off the bike.
Stein's fastest bike split – 2:15:09 – gave a measure of the significant challenges posed by the course in Lanzarote. A far cry from the 1:53's seen recently in Dubai!
Run: Bergère takes it… just!
Smith was first out onto the run course, a position he maintained through the first 10km. He never managed to significantly distance Mignon however, who still had the Kiwi in sight, less than 20 seconds back.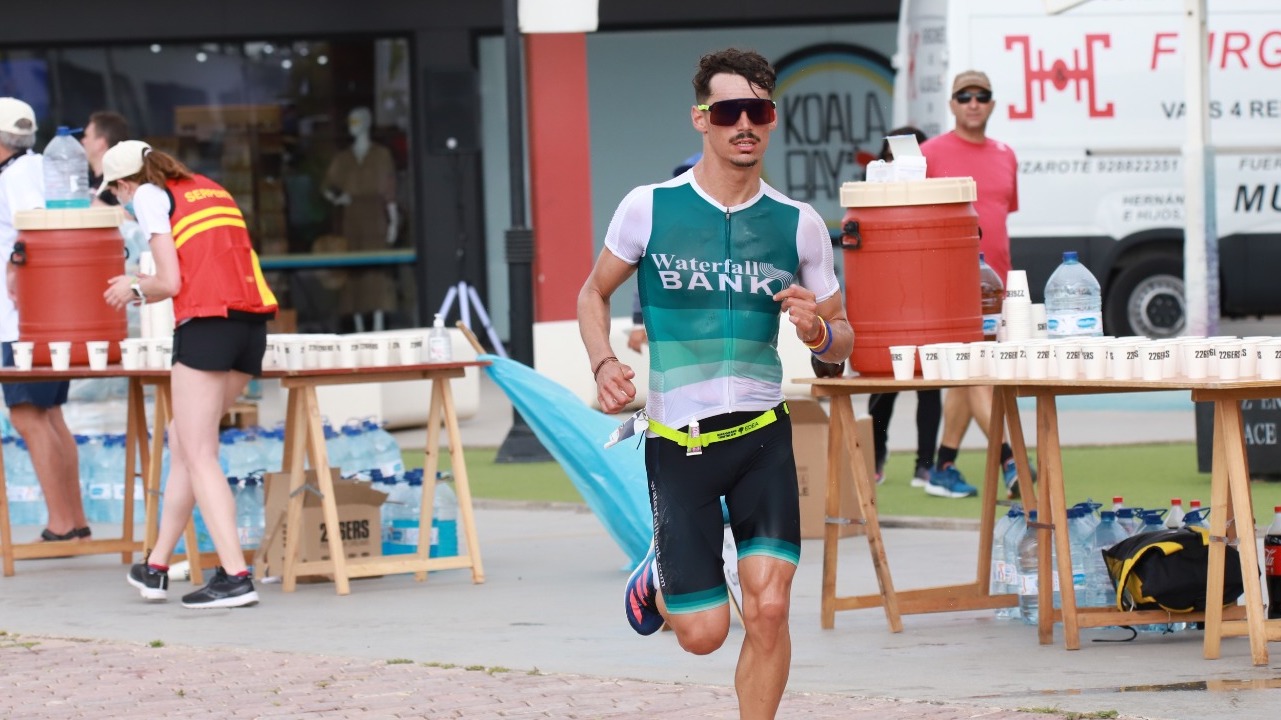 While Stein was the athlete fading from the leading six, there really wasn't too much to choose between Smith, Mignon, Bergère, Angert and Chevalier on pace alone at this stage – just a few seconds here and there at each split. The second part of the run would be crucial, especially with a tough bike effort already in the legs.
The theme continued with short-course specialist Bergère the one making up a few seconds. With just 5km to go Smith still held pole position, but the Frenchman was now just 14 seconds behind, having overtaken Mignon, who was now in a battle for third with Angert. Chevalier, perhaps, was now just fading out of podium contention.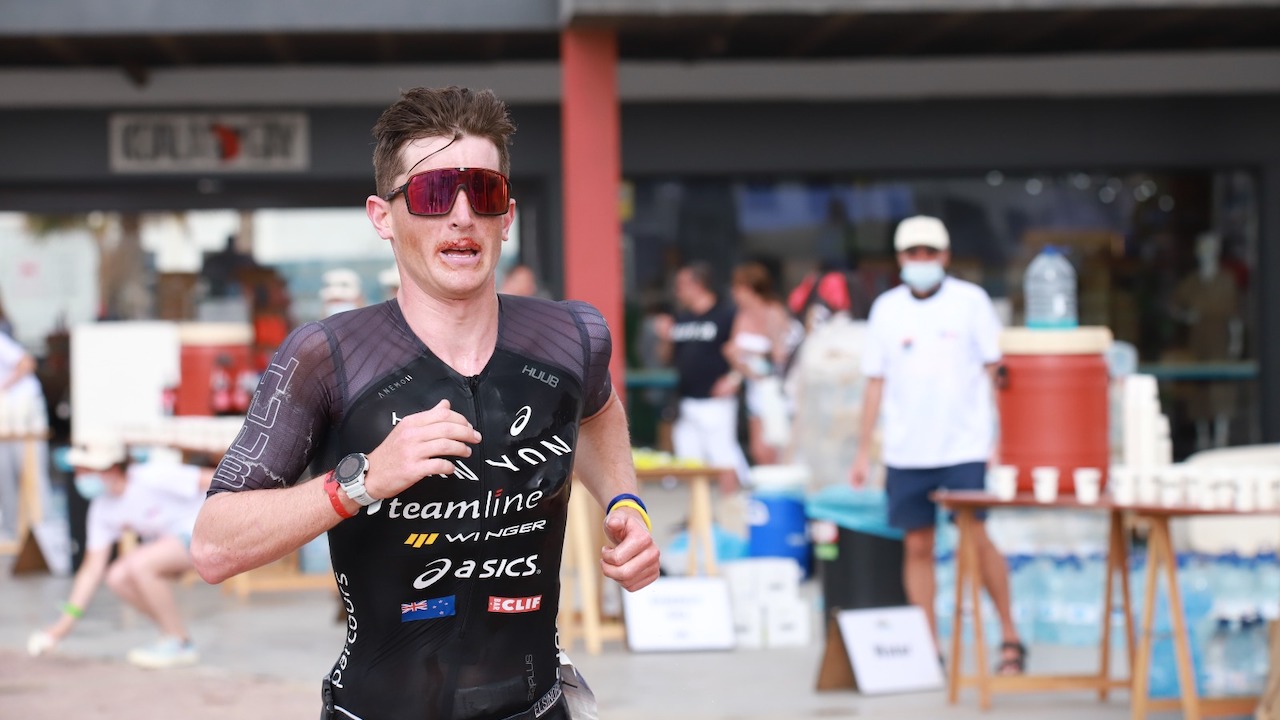 Fast forward, and with just two miles to go Smith and Bergère were now shoulder-to-shoulder in search of the win, while Angert had managed to put a few seconds into Mignon.
The French momentum continued for Bergère who, in what we believe was his first IRONMAN 70.3 start, was able to pull clear of Smith over the closing kilometre to take a hard-earned win. His run split was 1:10:56.
Silver medallist Smith and third-placed Angert – who are both heading to St George for the IRONMAN World Championship – will surely be very content that preparations for Utah are right where they need to be at this stage.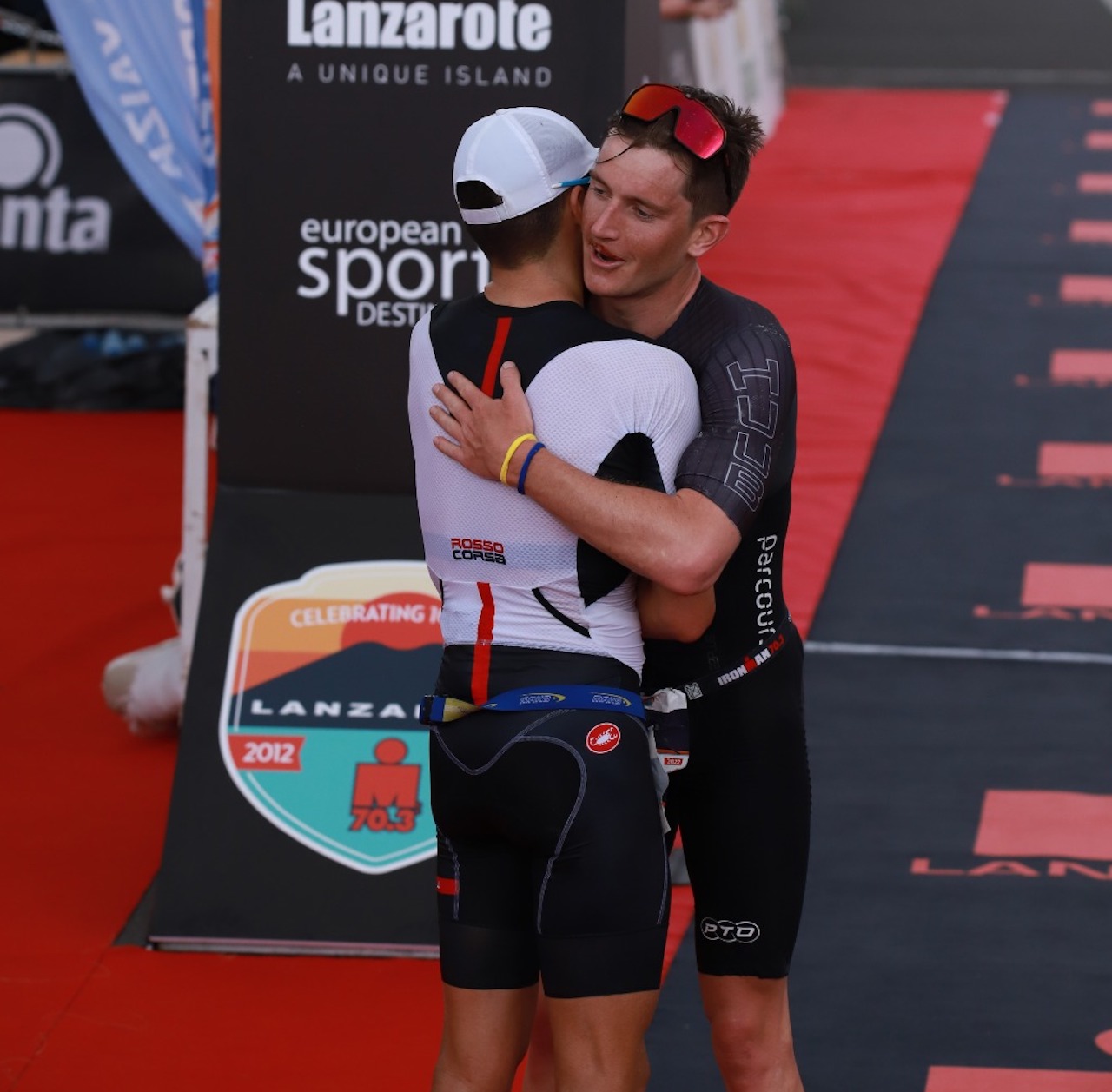 IRONMAN 70.3 Lanzarote 2022 – PRO MEN
Saturday March 19, 2022 – 1.9km / 90km / 21.1km
1. Léo Bergère (FRA) – 3:55:44
2. Kyle Smith (NZL) – 3:56:11
3. Florian Angert (GER) – 3:57:37
4. Clement Mignon (FRA) – 3:58:56
5. Leon Chevalier (FRA) – 3:59:25
6. Jonas Hoffmann (GER) – 4:00:35
7. Boris Stein (GER) – 4:02:21
8. Gabor Faldum (HUN) – 4:02:58
9. Christophe de Keyser (BEL) – 4:04:20
10. Gregory Barnaby (ITA) – 4:04:45