On a busy day Saturday of racing which included Super League Triathlon Jersey (report HERE) and the IRONMAN 70.3 World Championship (reports: MEN | WOMEN), the World Triathlon Championship Series also returned, with a rescheduled date for the city centre race in Hamburg.
Not wanting to be outdone, if you think the Alex Yee / Jonathan Brownlee finish was a close one in St. Helier, well the men's race in Hamburg took the biscuit with a photo-finish deciding the winner, and the top four athletes separated by just one second on the official results.
It's Tim Hellwig. Just.
As we said in our preview, with the date clash with the Super League Jersey event, the races in Hamburg were always going to be more open than normal at WTCS level. With opportunity knocking, who was going to take the honours?
With more than 25 athlete reaching T2 en-masse, and 5km to run the racing was always going to be close… but few would have forecast it would be this close.
Just over 14 minutes later, six athletes would reach the blue carpet together – Leo Bergere (FRA), Tom Richard (FRA), Paul Georgenthum (FRA), Lasse Nygaard-Priester (GER), Antonio Serrat-Seoane (ESP) and Tim Hellwig (GER) – and then this happened:
Tim Hellwig (just) got the verdict from Paul Georgenthum, the pair both securing the biggest results of their career. Hellwig added to his recent second place at the U23 World Championships in Edmonton.
"There's no better place in the world to win your first WTCS race than here at home, it's a special feeling. I raced here last year on a difference course. This one here is very special, when you have so much spectator support, cheering you on, they are just flying over the course, it feels so great.
"I watched the replay from 2019 and I saw the sprint finish between Jake Birtwhistle and Vincent Luis and I thought, don't go too early. I think I timed it perfect. It was so very close in the end but I am super happy that I won."
Lindemann completes her Hamburg medal set
Third in 2020 and 2017, and second in 2018, Laura Lindemann finally earned the top step of the Hamburg podium on Saturday, on what is her home town.
"I am so happy, I just can't believe it. This was the perfect race for me.
"My swim was good, the bike was good and during the run I just felt really good. On the second lap of the run I just felt that I had the legs and just went for the best, and I made it."
Great Britain's Sian Rainsley secured her best WTCS finish (fifth) in her fourth start of the year, while Kate Waugh earned a top-10 finish (ninth) on her debut.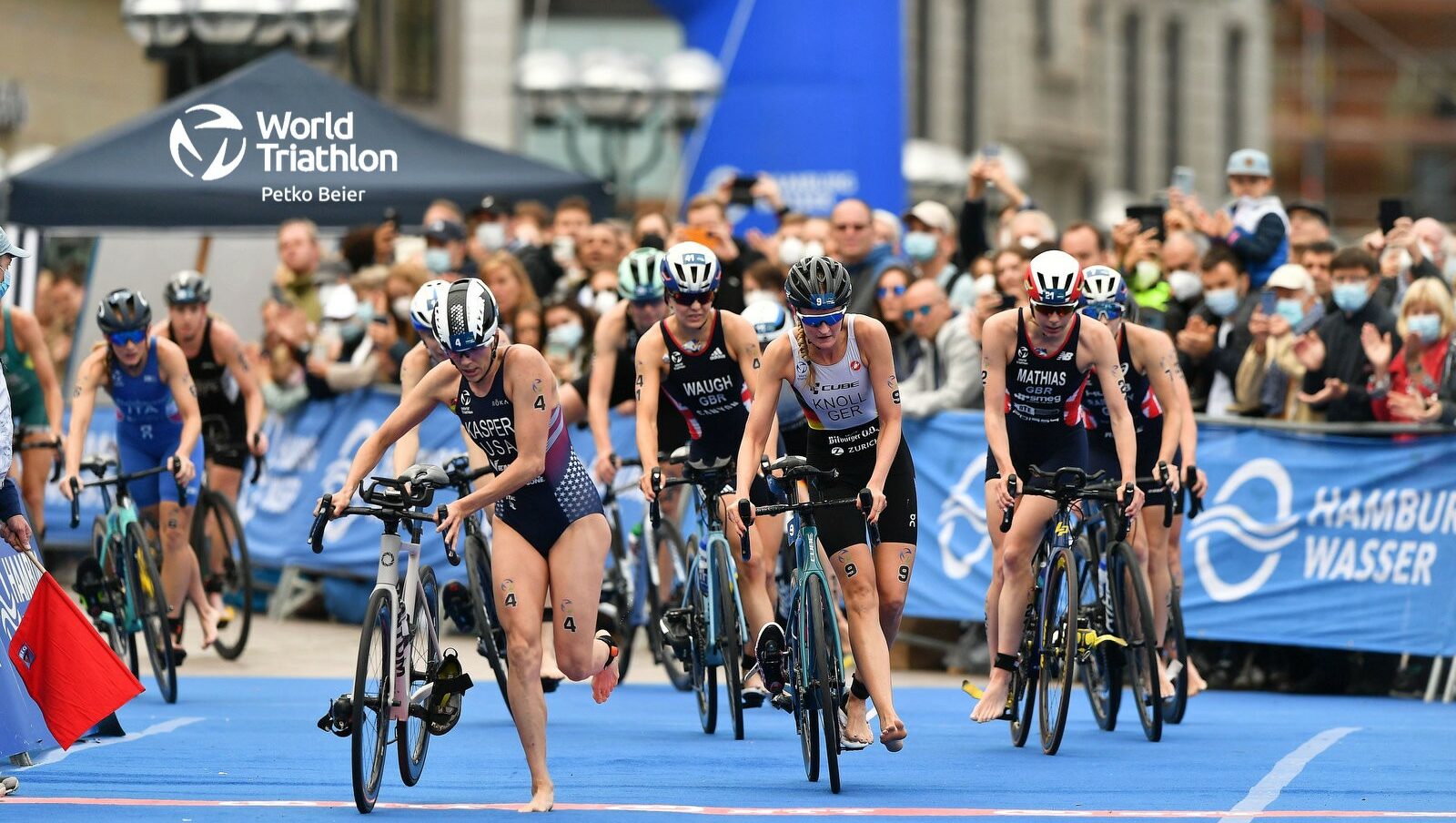 Hamburg Wasser World Triathlon Championship Series Hamburg Results 2021
750m / 21km / 5km
ELITE WOMEN
Laura Lindemann (GER) – 58:17
Nicole Van Der Kaay (NZL) – 58:21
Summer Rappaport (USA) – 58:26
Zsanett Bragmeyer (HUN) – 58:34
Sian Rainsley (GBR) – 58:36
Marlene Gomez-Goggel (GER) – 58:37
Kirsten Kasper (USA) – 58:41
Alice Betto (ITA) – 58:43
Kate Waugh (GBR) – 58:46
Erika Ackerlund (USA) – 58:48
12. Olivia Mathias (GBR) – 58:57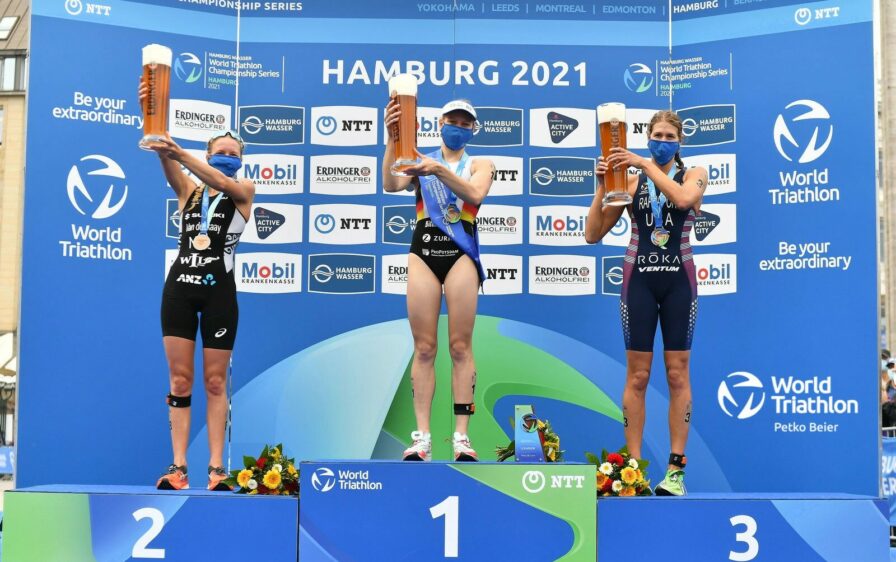 ELITE MEN
Tim Hellwig (GER) – 53:08
Paul Georgenthum (FRA) – 53:08
Leo Bergere (FRA) – 53:09
Lasse Nygaard-Priester (GER) – 53:09
Antonio Serrat-Seoane (ESP) – 53:12
Tom Richard (FRA) – 53:14
Charles Paquet (CAN) – 53:17
Vetle Bergsvik Thorn (NOR) – 53:22
Erwin Vanerplancke (BEL) – 53:24
Emil Holm (DEN) – 53:25
18. Gordon Benson (GBR) – 53:48