2022 starts on Saturday. At least, it does in the World Triathlon Championship Series (WTCS), which resumes its 2021 (calendar year) season on Saturday with a return to the long-standing event in Hamburg, Germany. That represents 20 years of top-tier racing in a city which loves triathlon.
With the ripple effects of the COVID-impacted race postponements still working through – and the 2021 final in Edmonton in the books – points from Saturday's sprint distance race in Germany will actually be the first stage of the 2022 Maurice Lacroix World Triathlon Ranking Series – with similarly rescheduled races in Bermuda and Abu Dhabi set to follow.
The impact of Super League Triathlon
Let's cut to the chase – the depth of field in Hamburg, relative to almost any other WTCS event, is not particularly strong. Many of the star names you would expect to see will be racing at Super League Triathlon Jersey – or in the case of a Kristian Blummenfelt and Gustav Iden, at the IRONMAN 70.3 World Championship.
While that was always going to be the case for the Norwegian duo, many of the SLT stars would likely have been in Hamburg for its regular calendar slot – and indeed, at the launch of their 2021 season. Super League Triathlon had consciously worked to find a four-week opening to avoid clashes, the pandemic though had other ideas.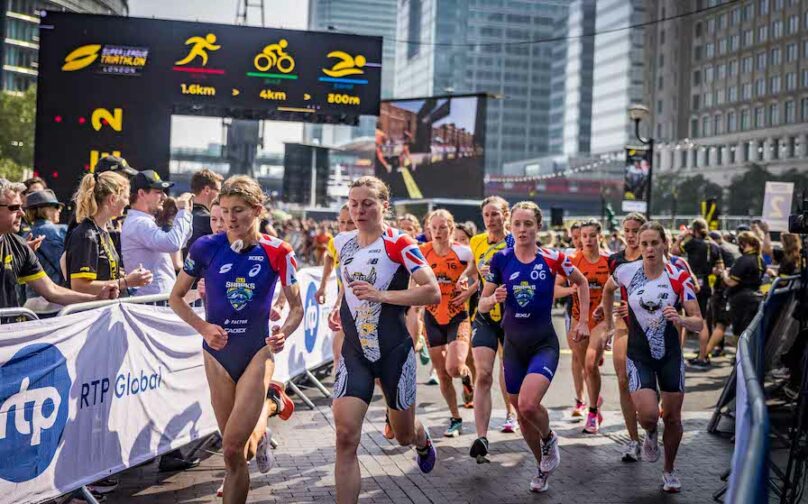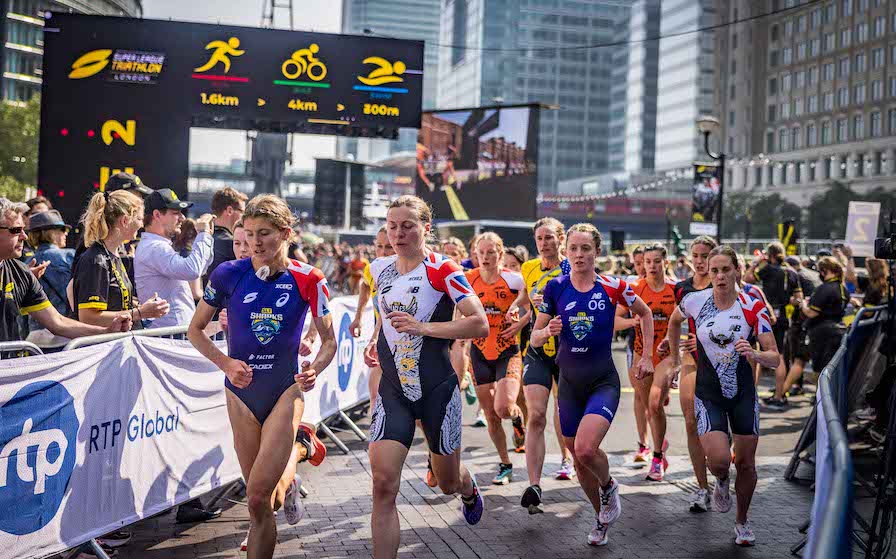 Opportunity awaits
Still, circumstance provides opportunity and so there will be a primarily younger / developmental feel for to the British contingent racing, with Sian Rainsley, Olivia Mathias, Kate Waugh and Gordon Benson back at the city-centre course, with the swim in the Binnenalster lake, and transition in front of the Rathaus building. This will be a first WTCS start for Waugh.
Plenty of home interest of course, where Laura Lindemann, Lisa Tertsch, Jonas Schomburg and winner last weekend in Karlovy Vary, Lasse Nygaard-Priester head an entry of 15 German athletes across the two races.
Alice Betto (ITA), Summer Rappaport (USA), and Kirsten Kasper (USA) will have podium hopes for the women, while Leo Bergere (FRA) (third in Montreal) and Casper Stornes (NOR) – winner of 70.3 Nice last weekend – will both have victories on their mind. They are all class athletes.
There will be a Mixed Relay event on Sunday, though with the World Championship for that format set for Bermuda next month, and Olympic points qualifying for Paris 2024 not yet open, much like Montreal there is significantly less on the line than usual. This will likely see that developmental opportunity theme continue.
Timings / How to Watch WTCS Hamburg
Women's Elite race: 3:30pm (local time) on Saturday (1430 UK, 0930 Eastern Standard Time in the U.S.)
Men's Elite race: 6:00pm (local time) on Saturday (1700 UK, noon Eastern)
Mixed Relay: 2:40pm (local time) on Sunday (1340 UK, 0840 Eastern)
You can follow the races live (subscription) via TriathlonLIVE.tv or, as far as we can work out, via the BBC Red Button / connected TV / BBC online.