Well, that was cool. Nice work Super League Triathlon in delivering an impressive new racing concept, the SLT Arena Games, as an innovative response to the restrictions imposed by the coronavirus.
Two hours of live coverage from Rotterdam – with commentators based in Australia, data going from The Netherlands to London (via Singapore), graphics being added in Edinburgh and the production team based remotely in London. All while working with Zwift, to add even more potential technology issues into a logistical monster. And that's before considering the impacts of social distancing and COVID-19!
Welcome back international triathlon racing 🙂
Despite being "smashed" after the first stage, Jess Learmonth was totally dominant throughout, winning all three Triple Mix formats in style to take the win with maximum points.
The men's racing saw three different winners, with the overall standing only decided with a (virtual…) sprint finish on the bike in Zwift. Germany's Justus Nieschlag finished on top once the points were added up.
(You can re-watch the whole live broadcast at your leisure HERE)
Here's the full report from the Super League Triathlon team.
---
LEARMONTH AND NIESCHLAG ARE INAUGURAL SLT ARENA GAMES CHAMPIONS
Great Britain's Jessica Learmonth and Germany's Justus Nieschlag claim the first major triathlon titles of 2020 as exciting new era for the sport gets underway.
Jessica Learmonth and Justus Nieschlag were crowned the inaugural SLT Arena Games champions as professional triathlon returned to the world stage in style.
British star Learmonth dominated the racing in Rotterdam to seal a commanding victory, while in the men's field Germany's Nieschlag produced a consistent display to take a tense win.
The SLT Arena Games is a new format developed by Super League Triathlon and Zwift that blends in real life and virtual racing over short and exciting formats.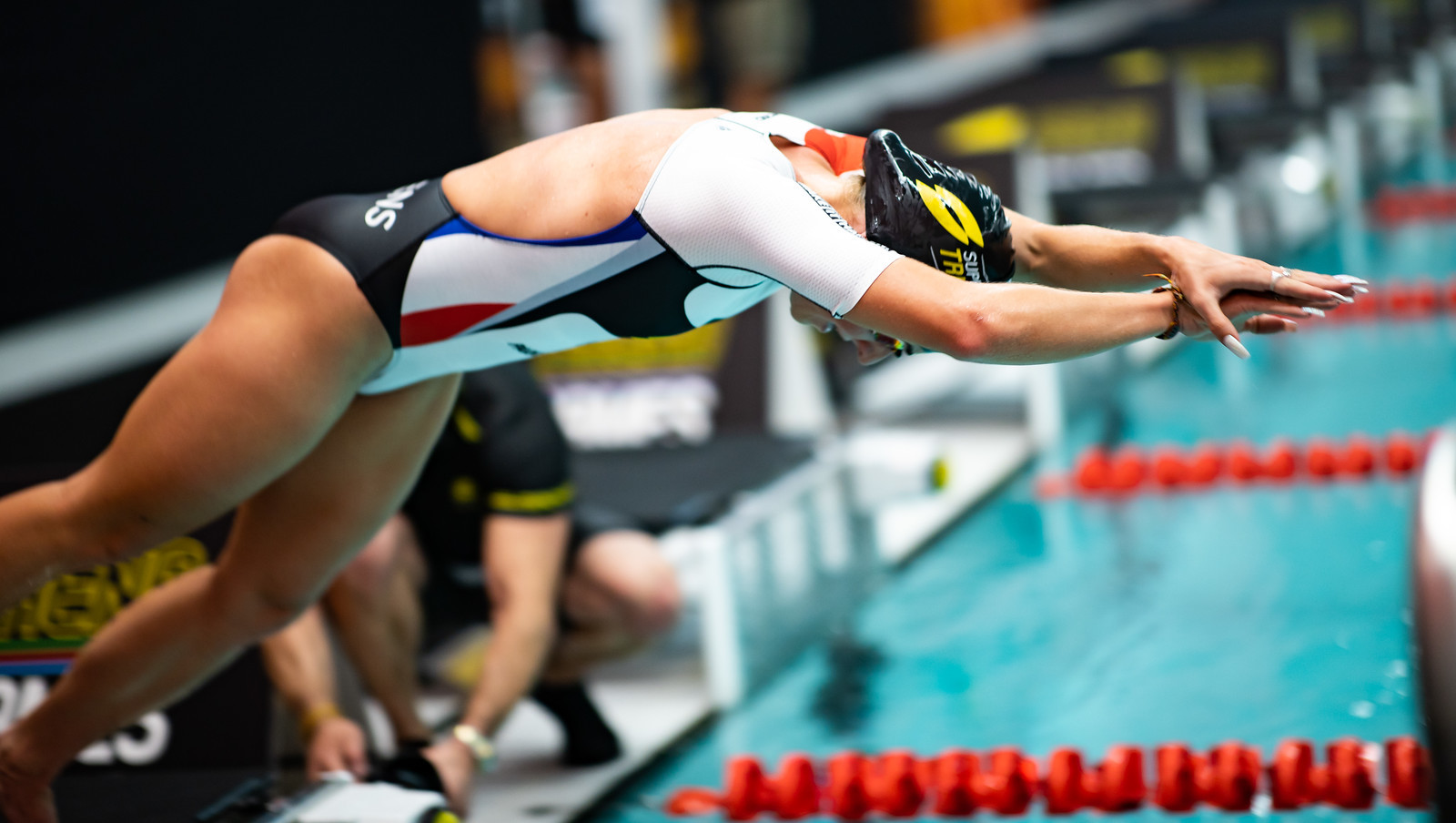 In Rotterdam the athletes took on the Triple Mix – three short bursts of racing with the order of the disciplines shuffled each time. The distances for each stage were a swim leg of 200m in an Olympic-sized pool, a bike of 4km aboard a Tacx Neo2T smart trainer and the run being 1km on self-powered curved treadmills, all projected onto the Zwift virtual platform.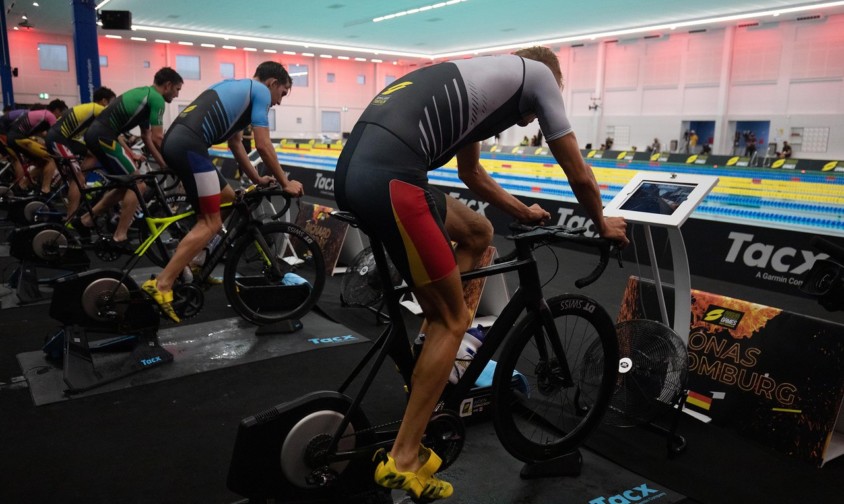 In the women's race, Learmonth triumphed against a stellar international field of athletes – including the reigning Ironman World Champion Anne Haug of Germany and Learmonth's British compatriot Georgia Taylor-Brown.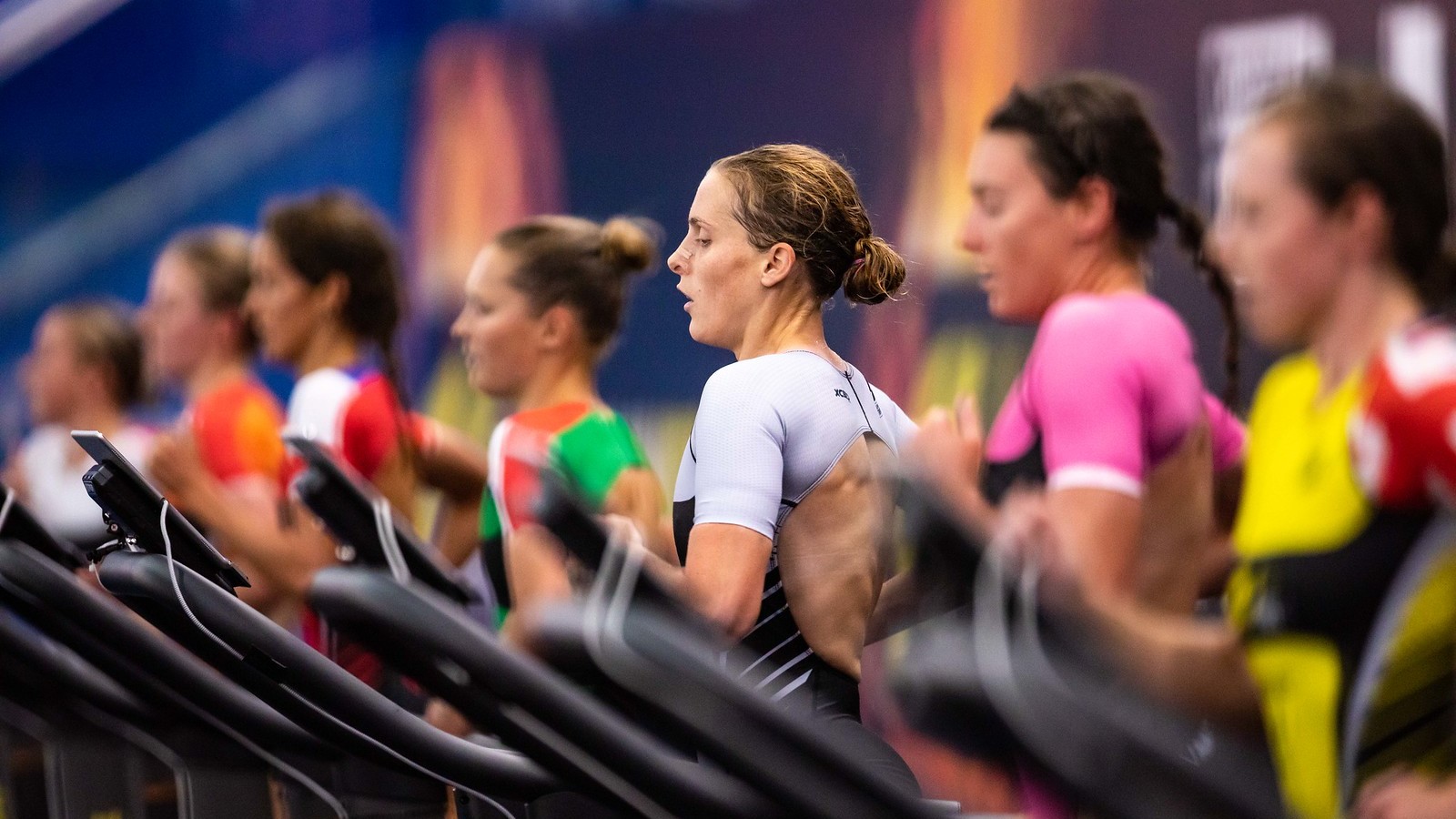 Learmonth led from the get-go and ended the race with the maximum 30 points out of 30. Her nearest challenges were Dutch favourite Rachel Klamer on 23 points and Belgium's Valerie Barthelemy on 22. Taylor-Brown finished with 19 and Haug ended with 9.
After three breathless Triple Mix stages in the men's field, Germany's Nieschlag emerged victorious, edging Portugal's Vasco Vilaca and Spain's Javier Gomez to the inaugural title with Jonathan Brownlee in fourth.
Learmonth said: "The Triple Mix format was so hard. It felt absolutely horrendous as I felt smashed after the first stage. I had a massive advantage with my swim as it doesn't take that much out of me and I can recover in the pool. I've never done anything this hard before as it's the thinking of different things, such as picking up your goggles and remembering I had to swim after the treadmill run [in Stage 3]. You always need to be thinking of other things.
"It's great being back racing. I was apprehensive as I haven't raced since the 2019 Tokyo test event and I didn't know what to expect. It's amazing that Super League have put this on for us and we really appreciate it because I know it was difficult."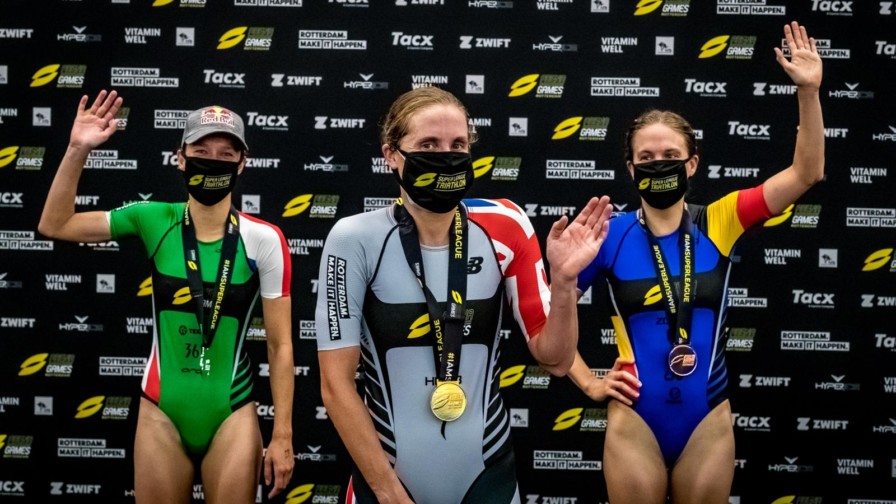 Nieschlag said: "I never thought I could come and win here as I haven't raced for more than one year. It feels amazing as I hadn't even thought about winning this race. It was all about tactics today and not going too hard at the beginning. I swam well today and my transitions were good and that was key for succeeding here."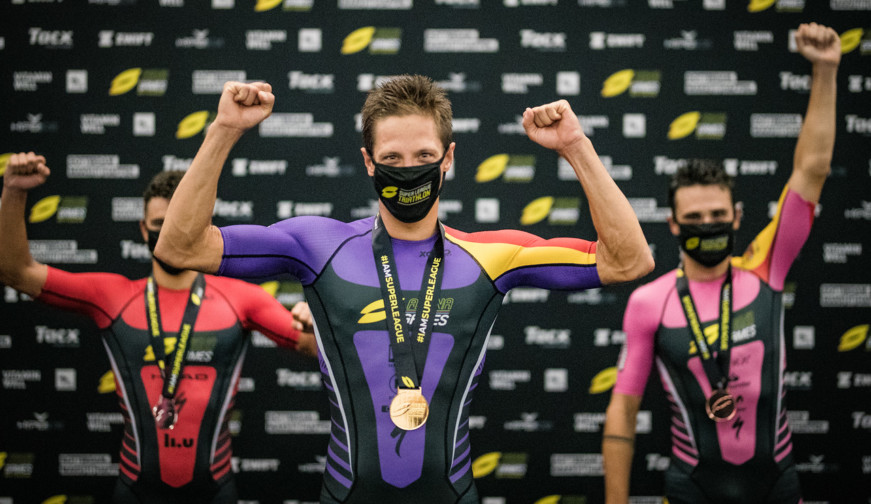 Gomez said:"I didn't think I'd make third place overall after a pretty tough start to the day. If you make a small mistake in this type of racing, then you'll pay for it. I didn't expect to be on the podium overall, so I'm really pleased. It's not the favourite distance of an older guy like me but it was really fun as well. I raced a French Grand Prix event yesterday and the trip to get here was horrendous, with everything going wrong. I slept for four hours and I felt it most in the first triathlon, but I'm proud to have been competitive against some of the best guys at these shorter distances."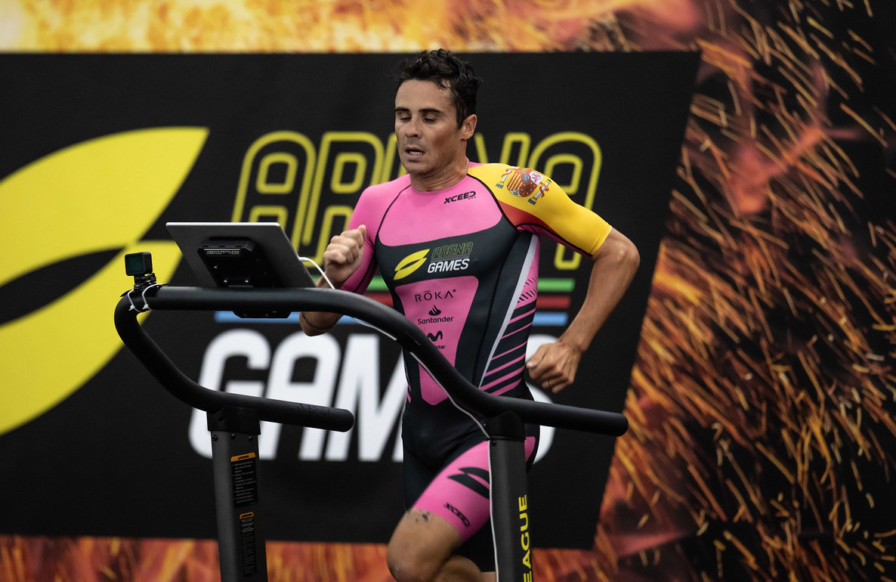 Haug said:"I didn't have any expectations on my performance as I knew the other girls were faster than me. I wasn't as strong as I could have been be to be competitive here, but I'm very happy about bringing myself to the test and having a motivational challenge. I'm very proud that I survived somehow and kudos to all the other girls. I'm also really thankful to Super League for giving us this platform to race… it's a perfect format."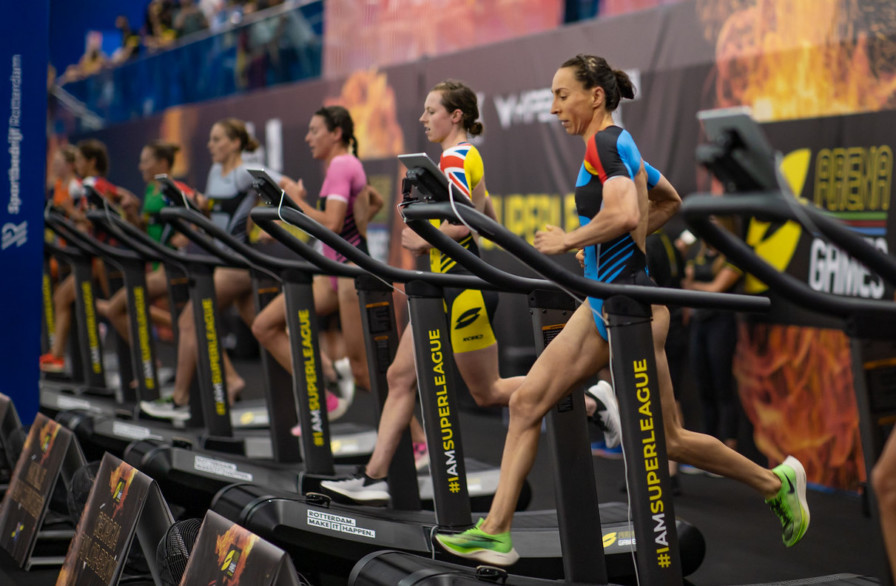 Women's Results and Leaderboard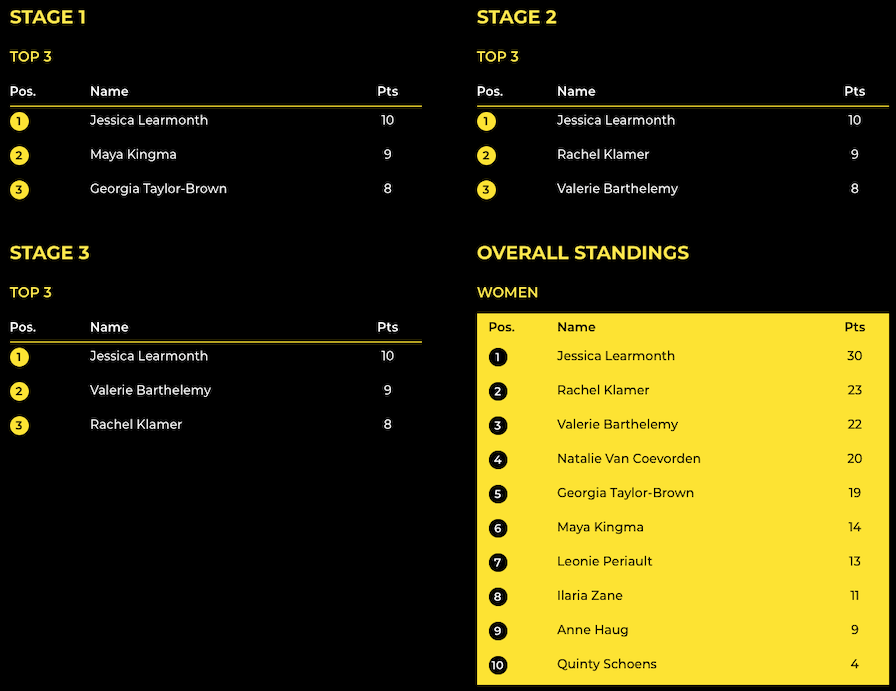 Men's Results and Leaderboard