Cassandre Beaugrand has gone from strength to strength this year and capped her 2023 campaign by finishing in second place in the overall WTCS standings.
Billed as one of the leading medal contenders for Les Bleus at the Olympic Games in Paris, the French star secured her spot on the team next summer by following Beth Potter home at the Test Event in August.
Securing four individual podiums on the WTCS circuit this year marks Beaugrand's most successful season to date, for which she credited a large part to her change in training environment from Montpellier to Loughborough.
Growth leading to success
In an interview with World Triathlon in the build-up to Pontevedra, where Beaugrand finished third after dealing with cramps on the run, the French star was asked what has changed the most since she burst on to the scene with a win at WTCS Hamburg in 2018.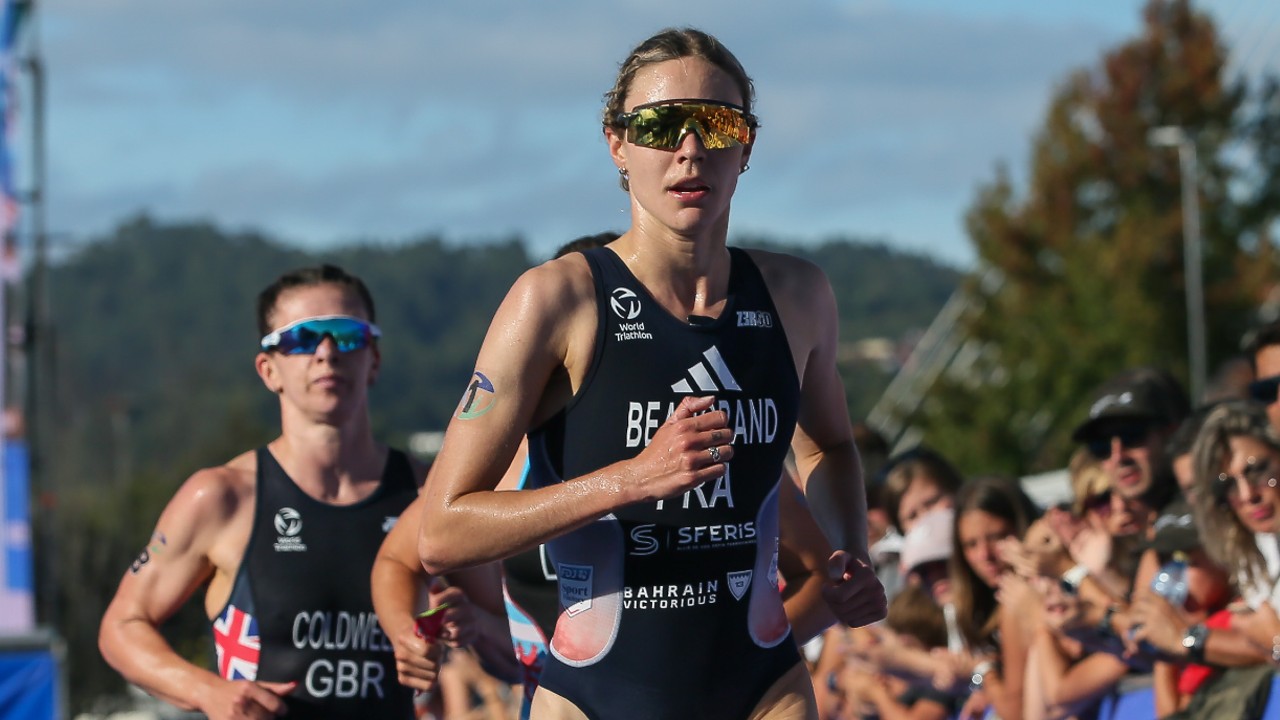 "I have very good people around me, so it has helped me a lot and I definitely think that also just the way that I have changed my life."
Since then, one of the biggest changes has been her switch to train from her native France to the United Kingdom, where Beaugrand is currently enrolled at Loughborough University and training at the British Triathlon Performance Centre there.
"I just knew that Montpellier was in my comfort zone, because I had everything, people were doing everything for me to improve and I just wanted something else, to put me outside of that comfort zone.
Beaugrand on Loughborough
"It was hard at the beginning, arriving in the UK, but I am very proud of my year, because I have been going to school again and a lot of other things, so I feel it has made me tough and I have become stronger."
Next up for Beaugrand is the Super League Triathlon Championship Series in Malibu, where she will be warmly welcomed back by a struggling Team Bahrain Victorious Scorpions.