Cassandre Beaugrand was left to count the cost of cramp again in Pontevedra as it wrecked her hopes of a career-defining victory in a showpiece event for the second time in just over a month.
The 26-year-old French star complained of cramps on the run as she was beaten by Beth Potter in the Olympic Test Event in Paris last month.
On Sunday in Pontevedra it happened again as she was clearly hampered on the run, eventually finishing third behind the newly-crowned world champion Potter.
After producing one of the best swim and bike combinations of her career over the Olympic distance, Beaugrand had looked in pole position coming out of transition, but the dreaded cramp struck again on the first lap of the 10km run course.
Cramps cost Beaugrand dear, again
She explained: "It was hard, because I have improved so much on my Olympic distance racing, but I am always cramping and I cramped on the first lap, but on my run, it was getting better, but by then I was too far away.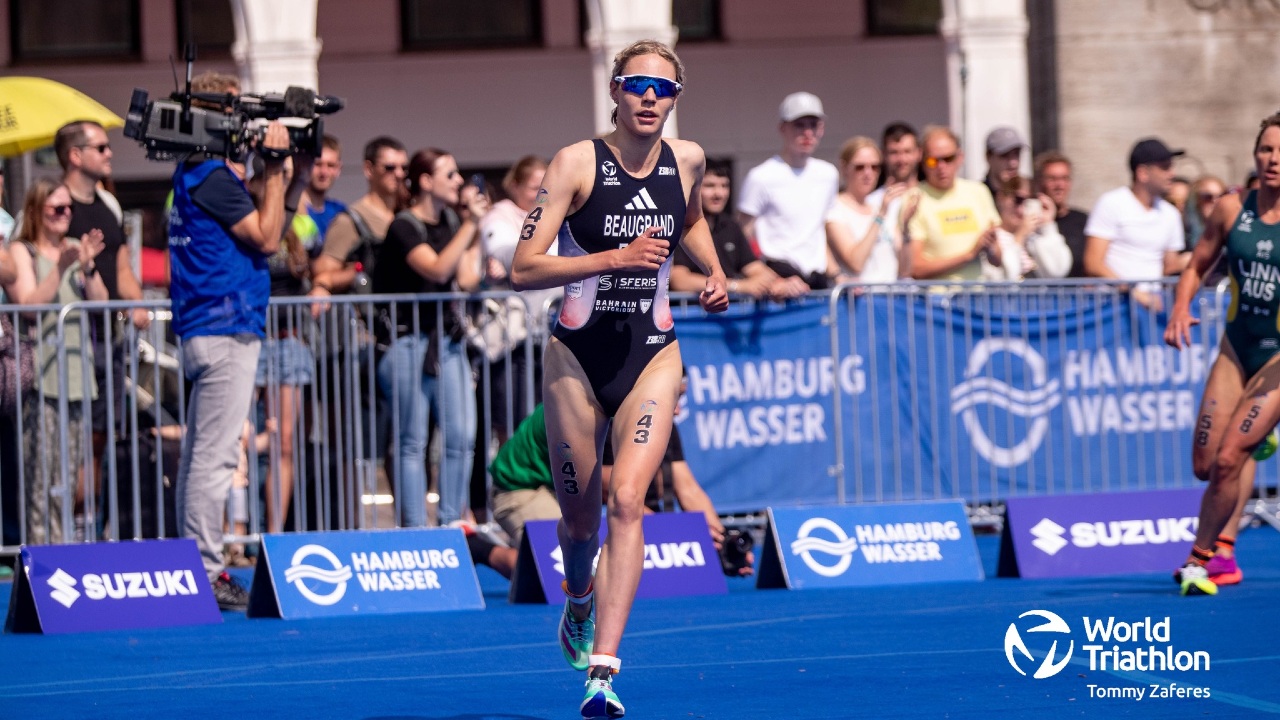 "It was very tough in my mind, so I just tried to keep pushing and make it to the end, so it was not the best today. I didn't have the best start to the swim, but I was still in the race, and then I think I was very good on the bike and was having a good race, but then I was ready to walk because of that cramp!"
Cassandre left feeling 'sad'
Having relocated from France to Loughborough in England at the start of the season, Beaugrand enjoyed what overall was an excellent campaign as she finished second behind Potter in the standings. She was still left with mixed feelings though after just missing out on that elusive world title.
"I don't know why I feel sad, but I was just so close to first, but I want to thank everyone around me, because I have an amazing team, so thank you to everyone in Loughborough, because I just wanted to bring them success."