She may not have won the race but there was plenty for home favourite Cassandre Beaugrand to take out of the Paris Test event, not least the fact she's booked her place at the Olympics in 12 months' time.
A podium finish was the criteria for French athletes so her second place after a thrilling battle with Britain's Beth Potter ticked that off.
And the performance was all the more impressive as she revealed afterwards that her lead in to the race was far from optimal.
'I don't know how I made it to the end'
"I'm not going to lie, it was really a tough one," said Beaugrand afterwards. "I don't know how I made it to the end as I was cramping after one run lap [of four].
"I was struggling a bit last night, like I had a poor belly, so I was actually not feeling great. I tried to eat what I could this morning but it wasn't much so maybe that's why I was cramping.
"So then I tried just to keep motivating my mind. I was like, you want that spot so much, so now just keep pushing, try to stay with Beth. And then yeah, I couldn't do the sprint finish at the end. 
"But I gave everything I had so I have no regrets.
"And the crowd was amazing. It was just mad. I was so disappointed not to get them the win, but maybe next year."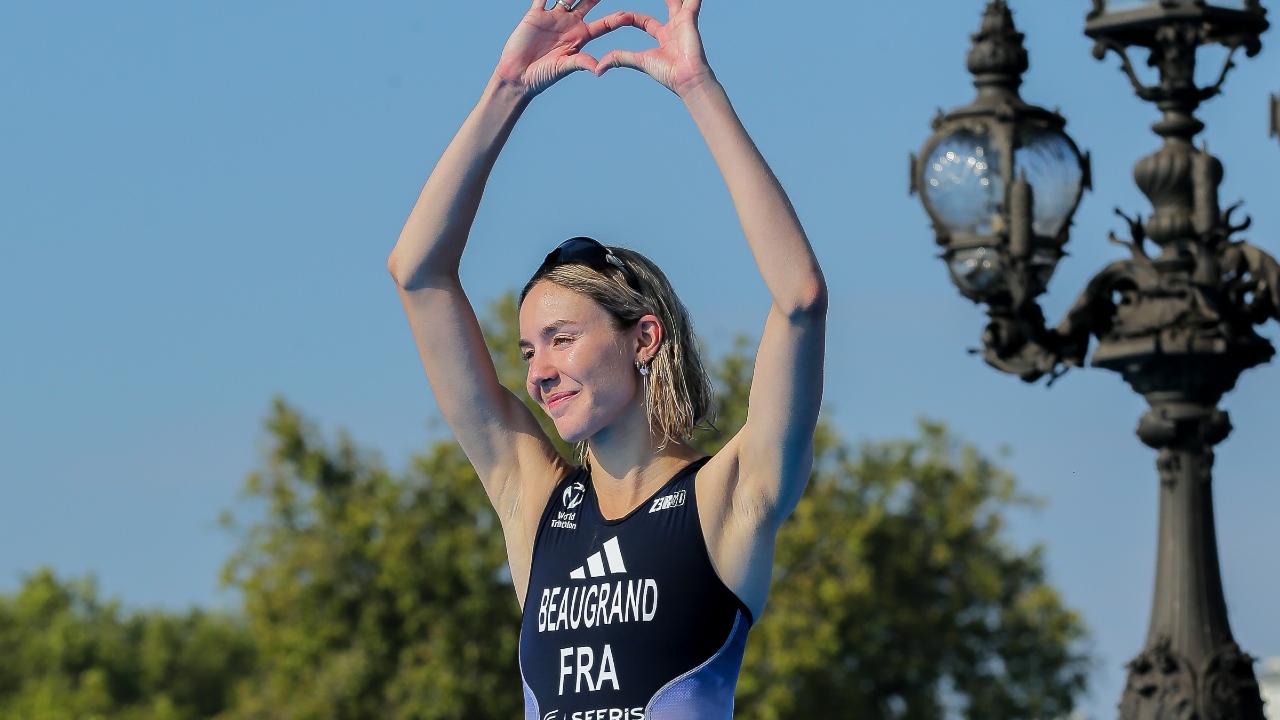 Battle resumes in Pontevedra
And looking ahead to Paris 2024, Beaugrand will take plenty of confidence from her display.
She said: "I think it was pretty good today, I was at the front of the race throughout so I'm happy with that.
"I was feeling good on the swim, good on the bike, but then I think I missed a bit of energy at the end, but I know why and I will try to fix it for the last race of the season."
One big focus for Beaugrand has been her bike training so how did she find that part of the race, including nearly a quarter of the course on cobbles?
"I think we were all keeping an eye on Taylor [Knibb, who drove the pace]. I was making sure I tried to stay at the front, I slipped a little bit on the cobbles near the Champs-Élysées and said to myself 'oh no, you don't want that' but all was fine."
And she now looks forward to that last big target of the season which will be a winner-takes-all showdown with Beth Potter for the world title in Pontevedra.