Dutch star Lotte Wilms' late decision to switch from The Championship to Challenge St. Pölten paid dividends as she ran away with the victory in the women's race.
And Germany's Tom Hug notched his first big success on the international stage in the men's race. It just wasn't to be though for all-time great Sebastian Kienle.
Kienle received a time penalty for the second week running and got off the bike out of frustration after only a few kilometres.
Pro Men – Breakthrough win for Hug
All eyes were on Kienle beforehand as he aimed to bounce back from that fourth place at Challenge Fréjus last Sunday, where a controversial drafting penalty scuppered his chances.
But this wasn't to be his day either and instead the spotlight at the business end of the race was on Hug, a former junior international hockey player.
Hannes Butters (GER) led after the swim by just over a minute but on the bike his compatriot Ruben Zepunke powered past him and into the lead just before the halfway point.
And he built up a significant gap between himself and the rest heading into T2, 3:40 ahead of Christophe DeKeyser (BEL) and Hug.
But on the run Hug was closing menacingly and had Zepunke in his sights by the end of the first of two laps.
Not long after he would move in front and never look back, crossing the line just over two minutes to the good, with Adriano Engelhardt (SUI) and Luke Hollaus (AUT) both overhauling Zepunke to take second and third respectively.
[UPDATE – After publication, Switzerland's Adriano Engelhardt was DQ'd post-race for an unserved time penalty]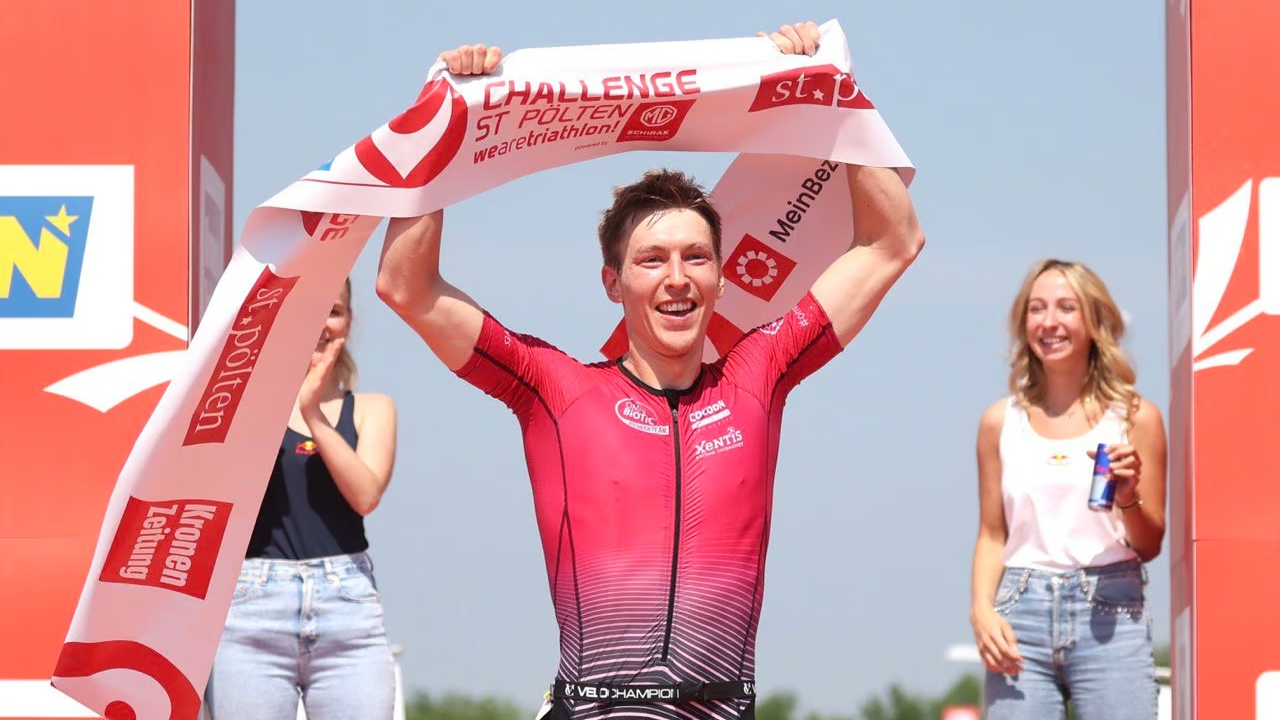 Pro Women – Wilms a class apart
Lotte Wilms had been expected to line up at The Championship in Samorin but when inclement weather there threatened the swim, she elected to make the short hop to St. Pölten.
And that proved a good one as she never looked back after dominating in the water, exiting around half a minute ahead of Anna Harbo (DEN).
On the bike the lead would stretch significantly – it was just under three minutes going into T2, with Caro Lehrieder (GER) now up into second.
But early on the run Lehrieder was sending out distress signals and down to a walk which saw the gap push out to more than five minutes.
Lehrieder recovered well but could do nothing to hold off the charging Daniela Kleiser (GER) for second place as Wilms finished more than seven minutes ahead of both of them.
And afterwards Wilms said: "A start-finish victory is always something special. The race has a very special meaning for me now and I am happy how everything went."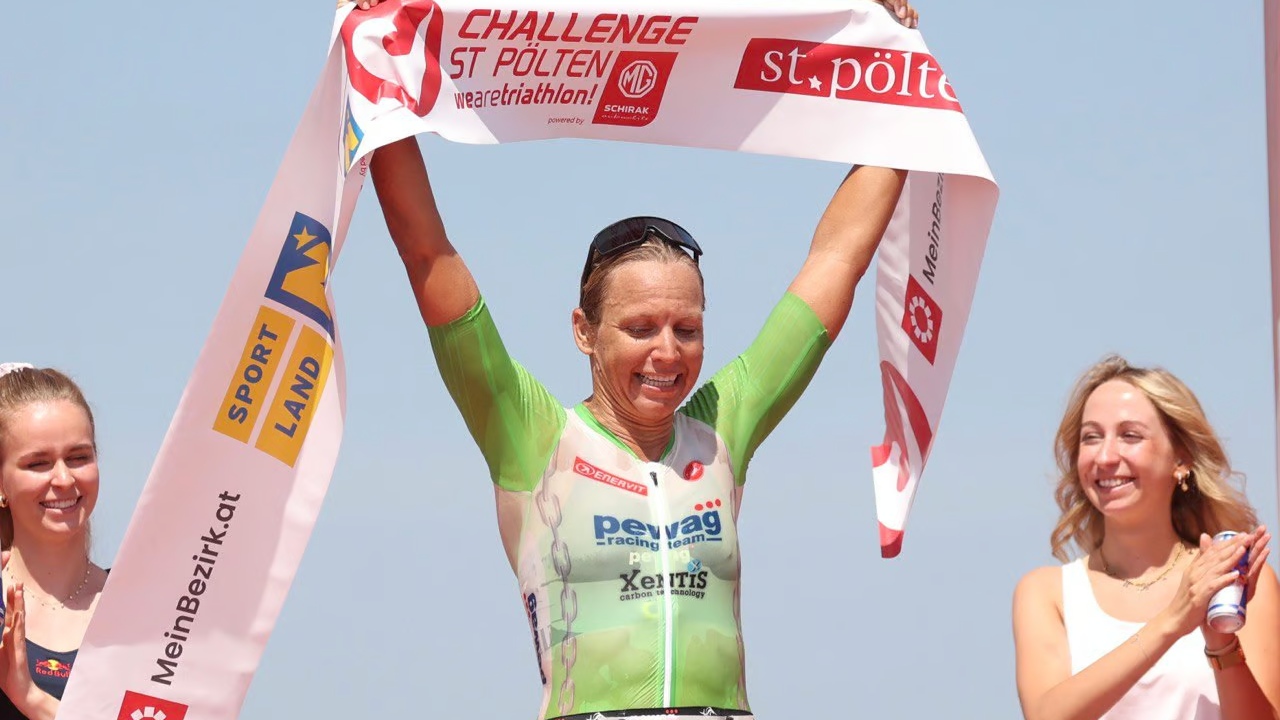 Challenge St. Pölten 2023 results
Sunday 21 May 2023 – 1.9km / 90km / 21.1km
PRO Men
1. Tom Hug (GER) – 3:53:43
2. Adriano Engelhardt (SUI) – 3:55:57
2. Luke Hollaus (AUT) – 3:56:32
3. Ruben Zepunke (GER) – 3:57:34
4. Christophe DeKeyser (BEL) – 3:59:12
5. Will Draper (GBR) – 3:59:58
[UPDATE – After publication, Switzerland's Adriano Engelhardt was DQ'd post-race for an unserved time penalty]
PRO Women
1. Lotte Wilms (NED) – 4:25:47
2. Daniela Kleiser (GER) – 4:33:11
3. Caro Lehrieder (GER) – 4:33:31
4. Gabriele Chairman (AUT) – 4:34:05
5. Lisa Gerss (GER) – 4:35:41