Lucy Charles-Barclay has confirmed her return to racing – the World Triathlon Long Distance Championships in Samorin on 21 August.
In a 'normal' season the reigning 70.3 World Champion would have been a key member of Team Europe at the Collins Cup the day before.
But she's had an enforced spell on the sidelines due to a hip stress fracture which ruled her out of the IRONMAN World Championship in May.
That also meant she missed Sub8 in June as well as high-profile races since then, but last week she revealed: "The journey back to full health is complete, now to work on the fitness part. Thankfully the motivation continues to be higher than ever, so let the hard work continue."
Unusually, the 'Long Distance Championship' this year will be held over the same 100km format (2km / 80km / 18km) format as Saturday's Collins Cup. As a stepping stone back from injury, that shorter format than we typically see for this Championship will no doubt be welcomed.
'Back doing what I love most'
Having noticed her name on the provisional startlist in Samorin on 21 August we wondered whether that was a possibility – and so it has proved.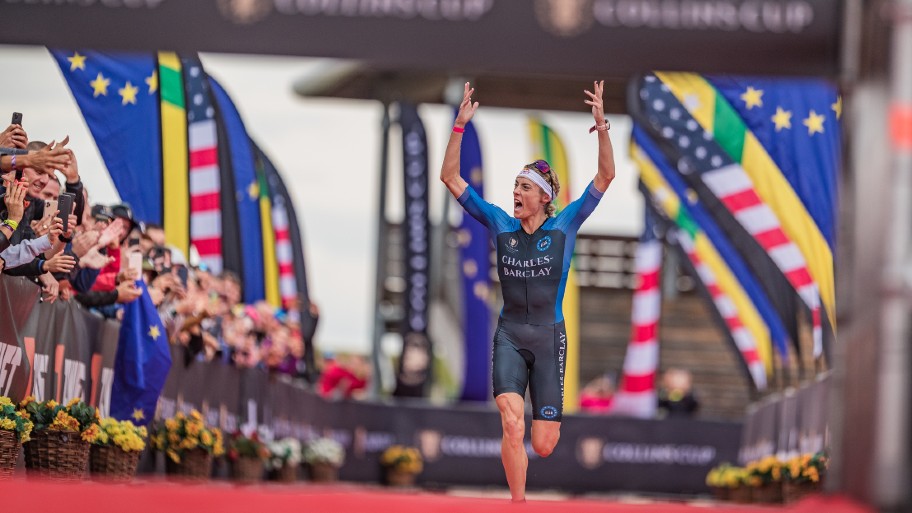 Detailing the good news in an Instagram post she explained: "It's time to pull the trigger…
"In just under two weeks I'll be kicking off my race season at the ITU long distance world champs in Samorin, Slovakia.
"It's been a roller coaster ride to get to this point, but I'm finally ready to put on a race number and find out where I'm at.
"To everyone who has played a part in my return to racing, I can't thank you enough. Whilst there are no expectations for this race it will be nice to draw a line in the sand & get back to doing what I love most."