"It couldn't really have gone much better," admitted Sam Long after he began his season with an eyecatching victory at CLASH Miami on Friday.
The 'Big Unit' topped an all-American podium, powering from nearer last to first on the bike and then keeping his rivals at arm's length on the run. He crossed the line 1:51 ahead of Jason West, with a further 45 seconds back to Ben Kanute in third.
Speaking to Greg Bennett on the CLASH Endurance live coverage afterwards, the 26-year-old said: "I'm thrilled with the start of the year.
"Obviously the front guys [Jonas Schomburg and Aaron Royle] worked that swim but I came out with a great group."
Reflecting on the USA 1-2-3 he added: "I think that the Americans are hungry, we want to perform and step up – and hopefully an American sweep will happen at the Collins Cup!"
And he's not got long to enjoy his win as he explained: "I'm racing next weekend at Challenge Puerto Varas down in South America and am really looking forward to connecting with the fans there. It's all about building up to St George, that's the plan."
West bides his time
Runner-up West cut through the field on the run after he too – like the majority of his rivals – had ground to make up after the swim.
He said: "I was definitely a little off the mark in the swim, those guys up front were flying.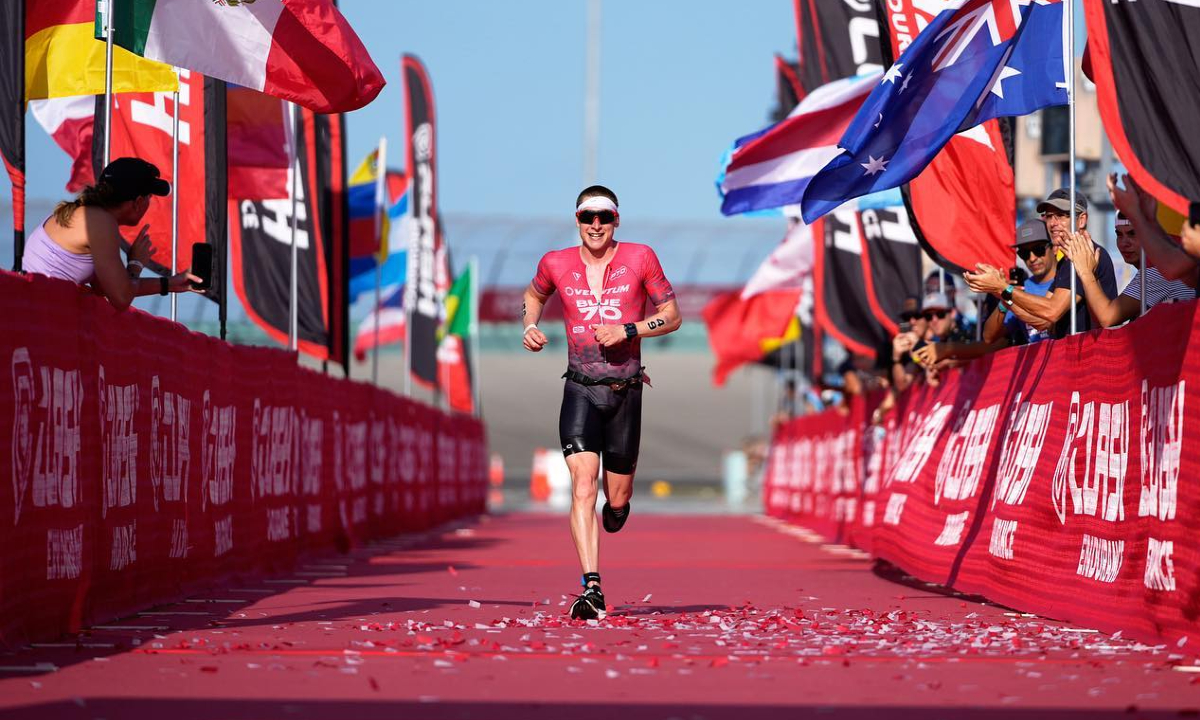 "The biggest thing for me was that it was probably the best ride I've ever had. I tried to ride a more aggressive bike position and there are growing pains with that, but it felt really, really good.
"And then I just stayed patient on the run. I told myself get through five laps and then only start racing with two to go. I got a sight of Ben and it was 'man, I'm moving into second, this is wild'.
"This year I just want to put myself into the conversation with those top 10 guys. That's where I want to see myself. It's just an awesome start to the year."
Thankfully the race was far less attritional than the women's race, despite it starting at 13:45 local time in the heat of the day.
But as West explained, the men knew exactly what they were facing: "We were all sitting in the lounge watching the women's race and we were blown away – there were explosions all over and it was just so hot.
"I was trying to dump water on myself on the bike and drink as much as possible – and not start racing until about three miles to go."
'War of attrition' for Kanute
Kanute too employed a relatively cautious approach to great effect.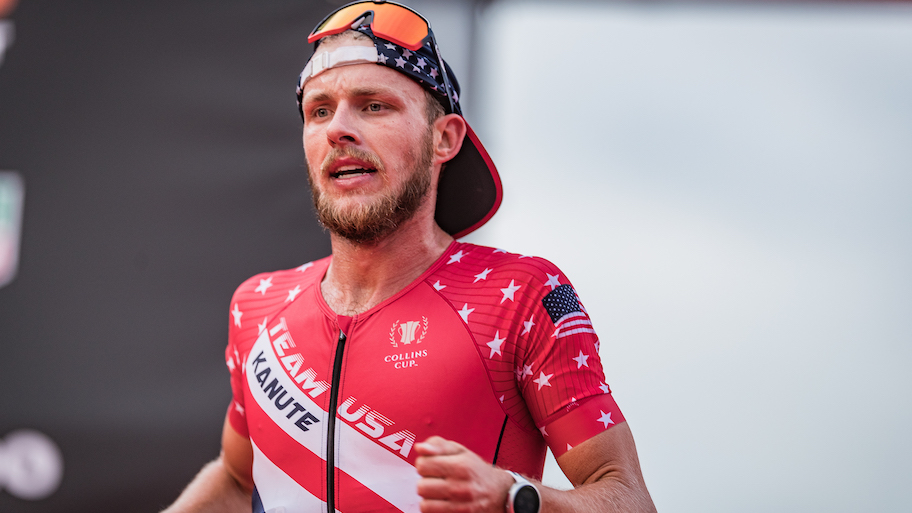 He said: "The front two left me in the dust in the swim, they really went for it. And from there it was just about managing my race.
"I settled into a pretty strong pace but those aero helmets get pretty hot and I was slightly surprised to hang on until four laps to go.
"But when Sam went past me I thought 'nah, I'm not going to let you go'. I hung on for a while and got myself prepared for a war of attrition on the run.
"The run fitness is coming along but without really doing any heat training I just really wanted to make sure I was consistent the whole time. Slow and steady sort of got me to the line.
"And credit to the guys up front today – Sam was very strong on the bike and the run and then Jason was flying on the run so I was happy to hang onto third.
"It's very early in the season for me and this was about seeing where I am compared to everyone else. It's always good when you can get on the podium but I've got some work to do."