Second place for Great Britain's Lucy Charles at Club La Santa
Overall Age-Group win for Ruth Purbrook
Winner of the 2012 ITU Grand Final in Auckland, Germany's Anne Haug produced a fantastic run at Saturday's IRONMAN 70.3 Lanzarote, based at Club La Santa, to catch and pass Great Britain'a Lucy Charles to earn her first IRONMAN 70.3 title. Just three weeks after an impressive win at IRONMAN Hamburg, James Cunnama (RSA) showed once again that he is in the form that brought him fourth place at the IRONMAN World Championships four years ago. He will be a man to watch closely in Kona next month.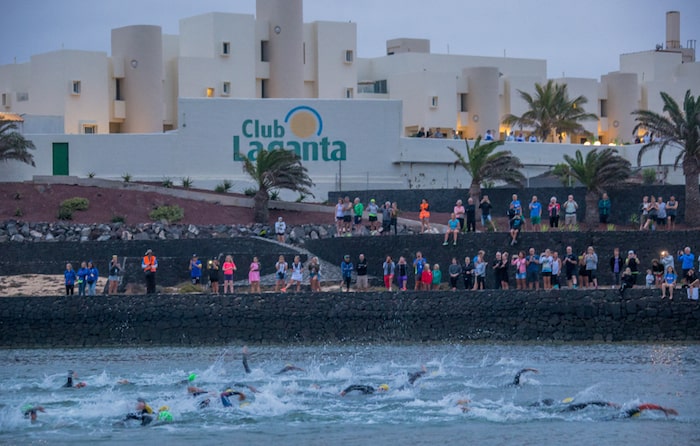 Through the opening 1.9km swim, the uber-swimmer Lucy Charles was just three seconds behind the leading male Pro, Emilio Aguayo Munoz (ESP), and two minutes clear of the multiple WTS winning German athlete. With a new (and faster) bike course at the race, Charles was able to extend her lead by a further minute over the 90km, to lead starting the run by almost three and a half minutes. Despite a solid run of 1:29:43, Charles was caught in the second half of the half marathon by flying Haug who was clock a very swift 1:18:14 to take the win.
Really enjoyed racing @clublasanta gutted not to lift the tape but a phenomenal run from @haug_anne #roadtokona #ironman703lanzarote pic.twitter.com/dElY1KqzBg

— Lucy Charles-Barclay (@LucyAnneCharles) September 2, 2017
Kona goals revealed?
It has been a brilliant season so far for Lucy Charles, who in her post-race interview with race media said:
"I've been training really hard for the last four weeks in preparation for Kona, and I carry on tomorrow. I knew I'd have to dig deep during the run, but my pace was exactly what I need to do in Kona so i'm pleased with how it went overall."
What does that tell us? Well, Lucy Charles has BIG ambitions for the IRONMAN World Championships. We know her swim will be brilliant. If she can deliver on the bike, in line with what she has done through 2017, she will certainly be in the mix at T2. If she run a Sub-3 marathon at the end of that? Well, that translates, quite probably, to a top three finish…
She's more than proven our 'No One Trick Pony' tagline many times over. A Kona top three in her first (Pro) start on the big island? That would be very, very impressive.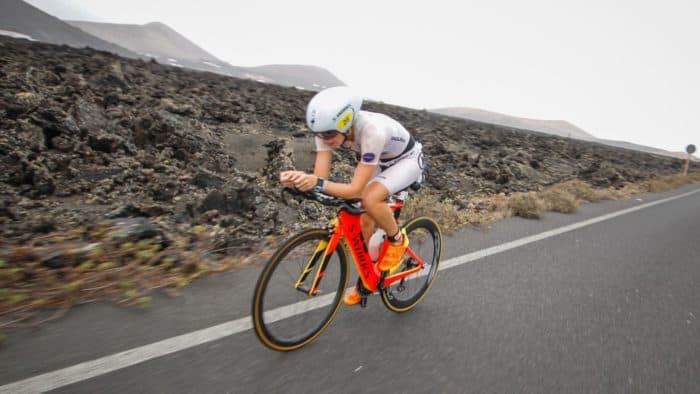 Of her race, Anne Haug commented: "I really didn't expect that, being my first 70.3. Running is my strongest discipline but I've never done a half marathon after 90 km! But, I train a lot at Club La Santa during the year, so i'm in great shape and pretty happy!"
In the men's race, the impressive Cunnama tok the lead at 30km into the ride and controlled the race to the finish line, "'It's a really great course, honest and tough, so it's my kind of course and I really enjoyed it. I worked hard to push the pace during the first 30 km of the bike, trying to tire out the other guys' legs, before attacking to take the lead during the second loop."
— James Cunnama (@JamesCunnama) September 2, 2017
Club La Santa IRONMAN 70.3 Lanzarote – Saturday 2nd September 2017
1.9km / 90km / 21.1km
MEN
1st – James Cunnama (RSA) – 3:47:07
2nd – Emilio Aguayo Munoz (ESP) – 3:50:20
3rd – Kenneth Vandendriessche (BEL) – 3:57:15
4th – Thomas Strange (DEN) – 4:00:15
5th – Albert Moreno Mollins (ESP) – 4:00:31
WOMEN
1st – Anne Haug (GER) – 4:12:38
2nd – Lucy Charles (GBR) – 4:20:32
3rd – Michaela Herlbauer (GER) – 4:29:34
4th – Alexandra Tondeur (BEL) – 4:33:05
5th – Ruth Purbrook (GBR) – 4:35:35 (AG 25-29)