At 34 years old, and with a stack of world titles to her name, Daniela Ryf remains as unassuming as ever, but within her psyche lies something which separates her from the rest.
The title GOAT (Greatest Of All Time) creates enormous debate in many sports (think MJ vs Lebron in basketball or Ronaldo vs Messi in soccer for example), but in women's long-distance triathlon few would argue if you handed that title to the Swiss Superfrau.
To emphasise the point, the Professional Triathletes Organisation (PTO) has produced a video documentary entitled simply 'Daniela Ryf: Greatest Of All Time'. It features a wide-ranging and deep interview with the four-time Kona winner as the countdown to the Collins Cup in August starts to ramp up.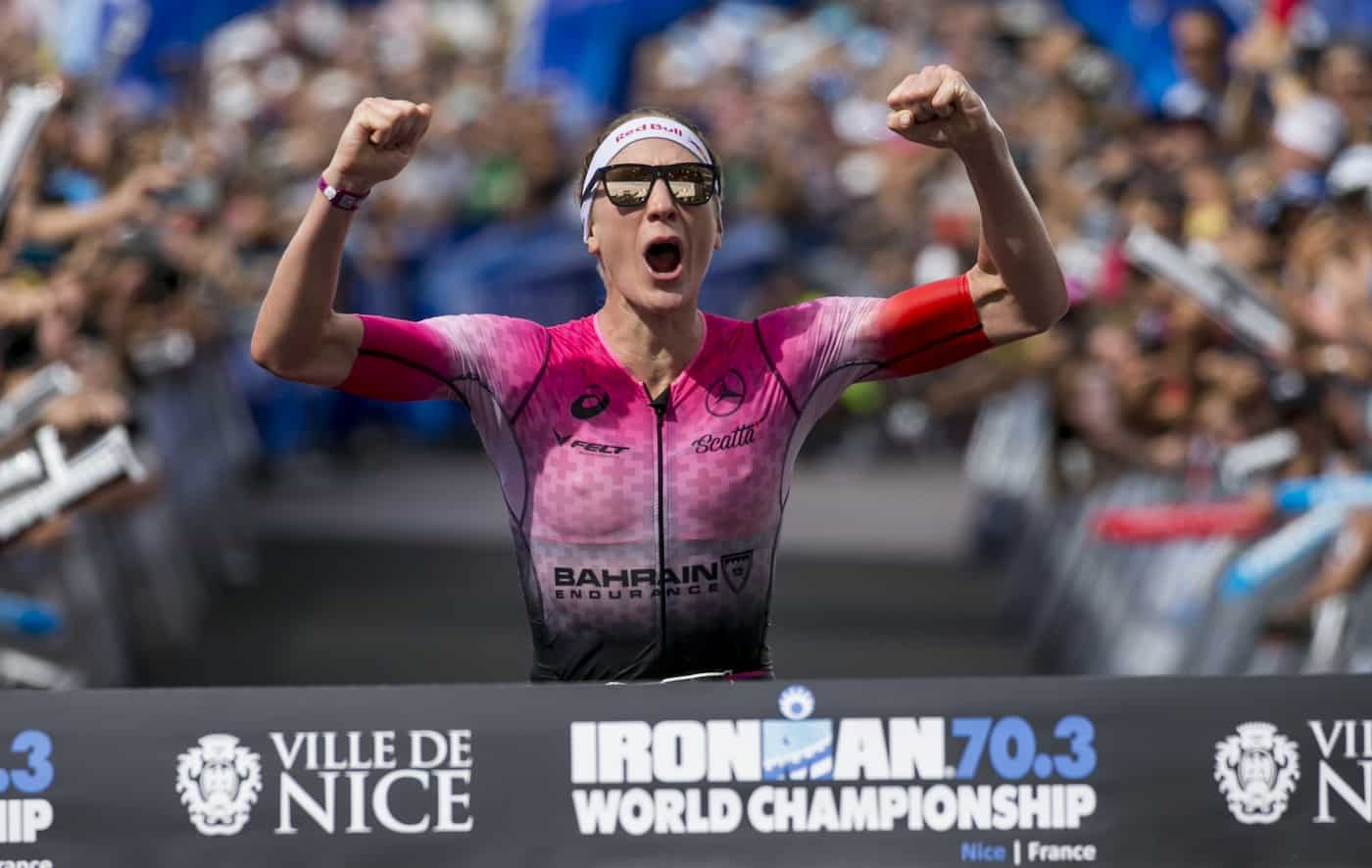 What makes a GOAT?
So what drives somebody to become the greatest of all time in any walk of life, what drives them to greatness period?
"That's a hard one. I think wanting to be great is the wrong goal. It's more than just abilities, it's getting it right. When I look at the athletes, they're all a little bit extraordinary," said Daniela.
"It's the same in business when I meet really successful CEOs. They're very driven, just a bit more driven than a normal manager or a normal businessman.
"Lots of people could be great but will never be great because they don't want it enough or they don't have the consistency or will to work as hard as needs to be.
"I was always open for different paths. For me, it just happened that I became a professional athlete. I never had the goal to become world champion. It just happened."
For a woman who has excelled at pretty much everything the sport can throw at her, it is unsurprising her goals now do not include trophies and baubles.
She explained: "My goals now – that's a good question because I don't really have any goals anymore. No, I am serious.
"My goal is always to be fast and to do it well. When I was 18, I wanted to finish high school and go to the Olympics. That was when I started to see that it was possible and two years later it happened."
Giant steps for triathlon
The dawn of the PTO, and the inception of the Collins Cup, are just the latest changes to a global triathlon landscape which is fuelling new interest in the sport, along with a constant drive for equality. Ryf herself can see the huge steps forward.
"Our sport is still developing and when I look back the last five years, it's already amazing the change in material and professionality. I think it's going to develop so it's important that to have young, hungry athletes who want to be part of it and take their opportunities.
"Now seeing the times developing for the women especially, I still feel like we can go better and we can go faster than we have done so far. That is the greatness, to see how our body is able to cope with so much.
"I definitely feel like it gave me a lesson for life and I'm not too worried about after. There will be new things and in general it's kind of broad. You have to think a bit wider. Triathlon is quite complex even for the training and everything. I definitely feel like it's a great school for life."
As Ryf looks ahead to leading Team Europe's bid for Collins Cup glory at Šamorín, she has some bad news for the chasing pack trying to dethrone her.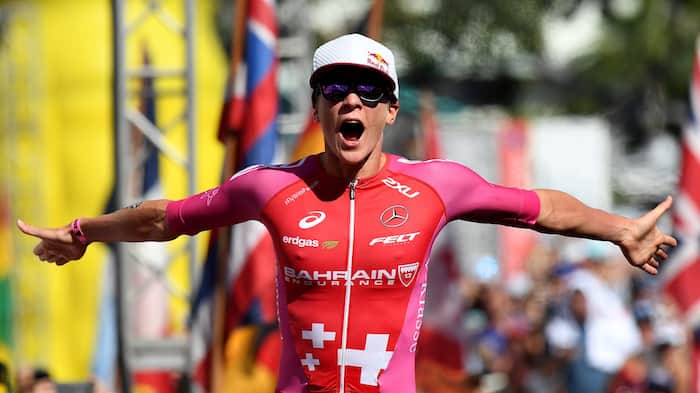 "I'm not at the end yet. I still have room to improve. I think as a woman when you have like a goal, it helps you to keep on the right path. It teaches you discipline, and yeah, you can achieve anything through hard work.
"You train hard, get fit for the race and then show what you prepared. Even the races can get you quite sometimes afraid and you have a lot of pressure. It's still what you do it for."
London 2012 a pivotal moment for Ryf
As with most great athletes, the road to greatness did come with bumps in the road for Daniela – she came close to quitting the sport after the London Olympics in 2012. It was a pivotal moment in her career.
"25 was a hard age for me because that was just after the Olympics in London and I wasn't in a good place," she recalled. "That was when I almost quit.
"Then I started training with Brett Sutton in the end in 2013 and I don't know if I would have gone into IRONMAN to be honest. He was really the one who believed in me when it all started and pushed me a bit out of my comfort zone.
"Of course, I was doing the swim and the bike and I was leading and of course you can't really stop when you're leading.
"So that moment when you surprise yourself, I was overwhelmed how my body could cope with that and it was quite an experience. That was the start to a new career."
Mirinda motivation
Daniela never had a specific idol in triathlon, but admits she was motivated by the accomplishments of three-time IRONMAN World Champion Mirinda Carfrae.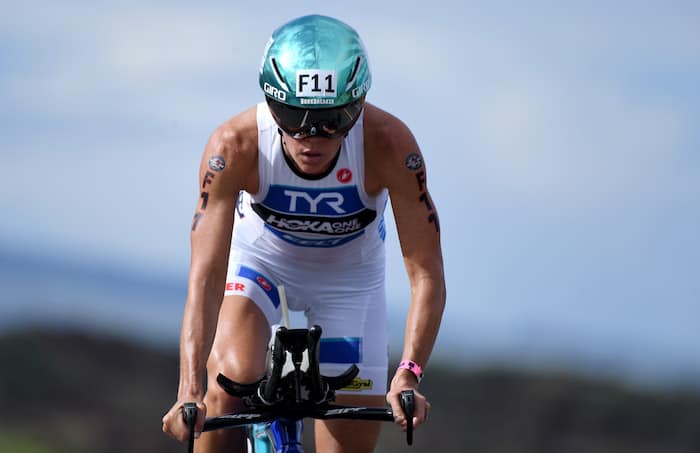 Carfrae held the IRONMAN Championship course record at Kona until 2016, when Ryf beat it by almost five minutes.
"I never really grew up as having a hero in my head. I want to be like her or him. Mirinda Carfrae, she set standards in running to see what's capable of – that's motivating."
Another athlete Daniela looks up to is fellow Swiss Roger Federer, who has built a remarkable legacy in tennis, as well as making an impact outside of his sport.
"I look up athletes who do something next to their success. Roger Federer to me is the greatest of all time and also because he's having his charity and trying to change something in the world for good.
"If you start to feel too comfortable with what you have, you will lose the eagerness and the drive."
Daniela Ryf on coming out
In April, Daniela received an outpouring of support after coming out publicly and announcing that she had 'rediscovered love'. She had no expectations about what reaction the announcement would bring, but is happy people understood the message.
"I didn't really have too many expectations to be honest. For me, it's more about the labelling and people should be able to live how they feel like. To encourage people, to not get trapped in a label.
"I've definitely had a bit of response, and I'm feeling happy people understood the message. I came out because I wanted not to make it a thing. I had a lot of other things happening and I thought I want to open up a bit more about myself and what I went through the last years.
"I'm fine with anyone who doesn't agree. I don't need the ok from everyone."