Scandinavian athletes finished 1st, 3rd, 6th, 8th and 13th at the Men's IRONMAN 70.3 World Championship on Saturday in St George, with four of those athletes representing Denmark.
That was a subset which also included 11 Europeans within the top 15 positions.
Magnus Ditlev, Mika Noodt and Frederic Funk were all part of the top-five post-race press conference, to look back on their performances.
Ditlev – I wanted to prove something
Host Paul Kaye started by asking about that Scandinavian success in the sport.
And Ditlev replied: "It's crazy the times we live in with the Danish and Norwegian triathlon, of course, it's very inspiring. Last year Daniel [Bækkegård] came third and Miki [Taagholt] was fourth, so we try and push each other in a good way, not to work against each other, but to bring out the best."
Magnus, like Kristian Blummenfelt, is also a huge fan of St George.
"It's my third racing time here… it's just an awesome place to race in. The scenery and also the course, I think it suits me quite well, it's a very strong man's course on the bike and run – I really love it."
Eighth three weeks ago at the IRONMAN World Championship, like Kristian, Magnus was also motivated for an improved result in Utah. He also explained that he believes that science is helping athletes to recover and perform at the highest levels.
"I think the way triathletes train nowadays, it's better, we can can do back-to-back racing more easier than maybe beforehand, with all the science we do and stuff like that. I raced Kona three weeks before and was actually quite surprised how quickly my body came along. Kona didn't go as I had hoped, so I really felt I wanted to prove something here and I'm happy with a podium."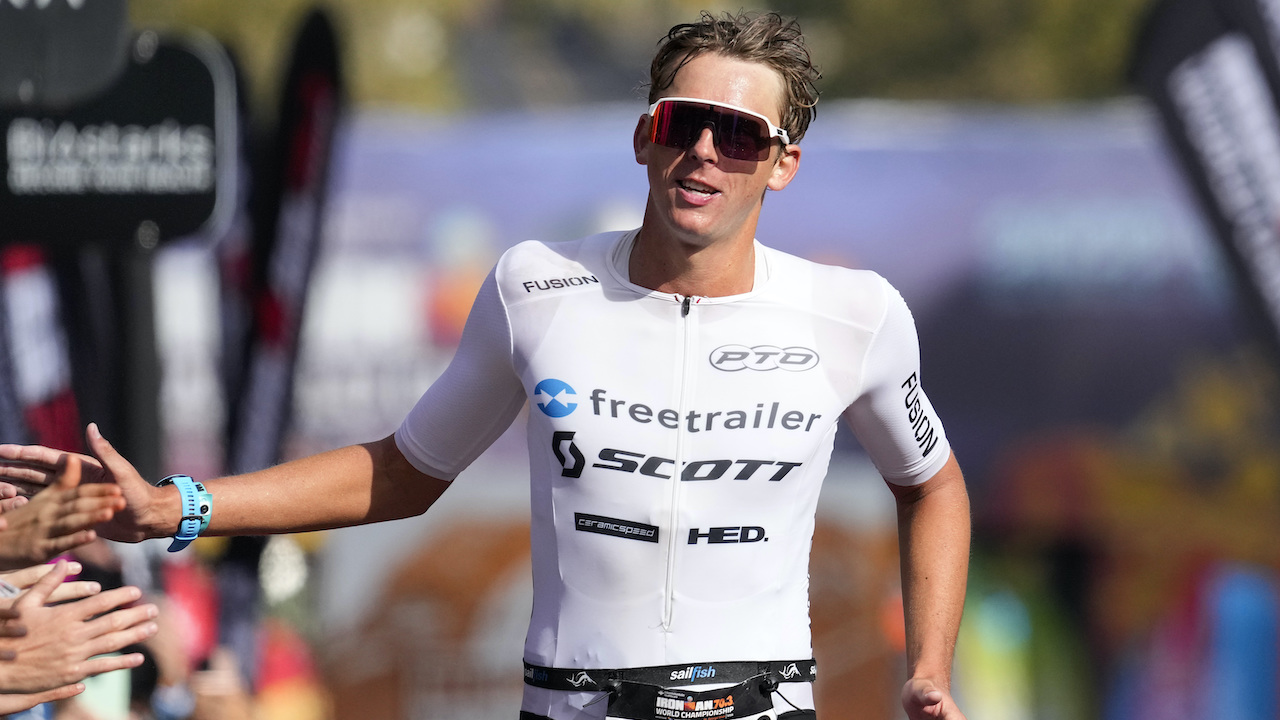 Mika – preparation pays off for Noodt
The youngest athlete in the top five, Germany's Mika Noodt joined the St George 'fan club' – which is a good thing, as he is now there on holiday…
"I was here last year as well, and came 11th. I like the whole scenery and this morning with the red sky and the red rocks, I really enjoy it here.
"I've been here for three weeks now. I went to Boulder before for a training camp, and then came here three weeks prior for the race. I got to check out all of the race course before, which really helped today, because on the bike I was pretty lonely and so it really helped to know where to push power, and where to back off. It definitely paid off – and I'll stay here for two more weeks now for a vacation!"
With youth on his side, Noodt – if he wasn't already – further cemented his status as one to watch over the coming years.
"It's been a difficult year. I've had three great races, but they were interrupted by an injury, so it's great to come back like this and prove it to myself that I'm one of the best in the world. I'm just 22, so I hope to move up a few spots in the next years."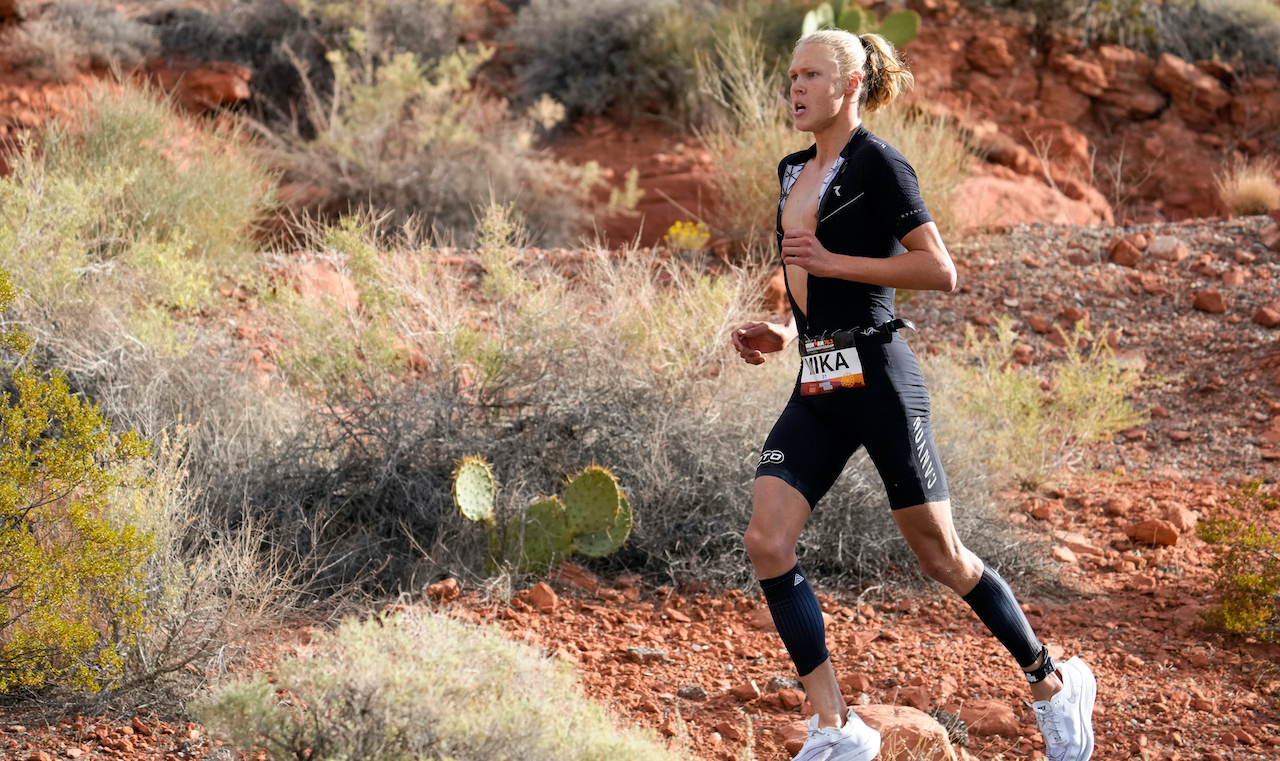 Funk's happy fifth
Fellow German Frederic Funk has been a familiar sight pushing the pace on the bike and regularly dropping the field. He was in the select leading group in Utah, but explained that breaking away was simply not an option…
"I'm really happy with my fifth place. I think I had an ok race and I know what to work on; those four guys were just better than me today. Next time when I'm coming back, hopefully I'll go a few more spots up.
"My swim was pretty good, and then I rode really hard so as not to take anyone else with me to the front pack. Kristian was riding so strong, that I didn't see any sense in trying to attack or anything, I just tried to stay behind him – that was hard enough!
"On the run, yeah, my first lap was pretty s**t… but then on the second run lap my legs came along and got back to fifth place. I'm really happy with my performance."