Emma Pallant-Browne has taken the decision to put her health first after the PTO World #8 had to go on antibiotics following her second-place finish at Challenge Samarkand in Uzbekistan last weekend.
The South Africa-based pro, who had been set to race at Challenge Barcelona and Challenge Mallorca over the coming weeks, has withdrawn from both events and expressed her disappointment having not been able to train this past week.
Following a long season of racing that started back in May with a fine fourth-place finish at the PTO Tour European Open in Ibiza, the Brit has said that she will need some time to fully recover before deciding on her next challenge.
Tough call after a great season
Having routinely raced close to 10 times a season, Pallant-Browne is one of the most avid competitors on the middle-distance circuit and the decision to step back and rest instead of chasing more results in October will have been a decision that the reigning World Duathlon Champion won't have taken lightly.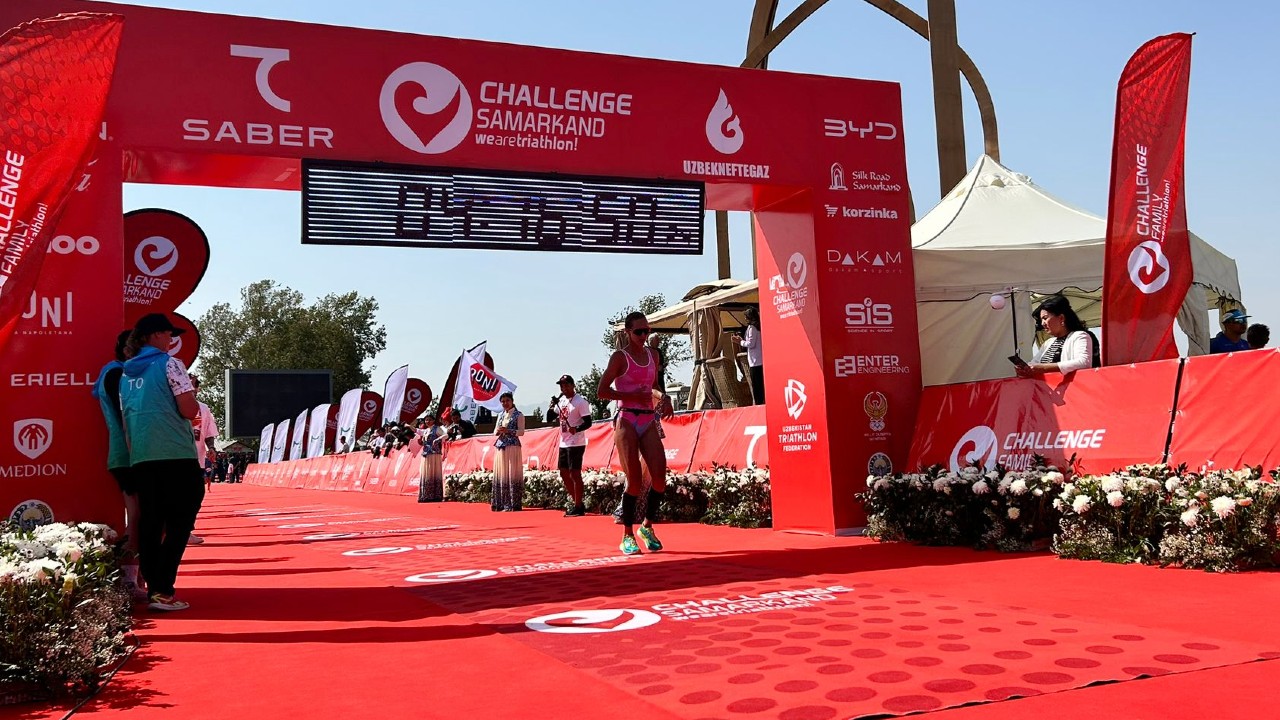 Having started the year with a win at the World Duathlon Championships in Ibiza, before following that performance up with a fourth place finish at the PTO Tour European Open, Pallant-Browne put together four stellar performances on the European middle-distance circuit to take consecutive podiums.
A model of consistency
First at IRONMAN 70.3 Pays d'Aix was followed up with a hard fought second place behind Ashleigh Gentle at IRONMAN 70.3 Andorra, before a return to the top step of the podium at IRONMAN 70.3 Swansea.
Next up, at the IRONMAN 70.3 European Championships in Tallinn Pallant-Browne was third, before she just missed out on consecutive world championship podiums in Lahti, Finland having looked likely to run her way on to the podium once again.
Set to finish the season with a string of Challenge Family events, Pallant-Browne revealed after the race how hard she had battled for second at Challenge Samarkand behind Aussie Ellie Salthouse. Now, five days after the race and following a course of antibiotics, the 34 year old heads back to the drawing board to plan out her next challenge.