Now residing in South Africa, Great Britain's Emma Pallant-Browne got back to (non-virtual) world racing on Sunday, when winning the PTO-supported Freestate South African Triathlon Championship event.
While all athletes have been impacted by the disruption to their racing schedules over the past 12+ months, Emma has always been an athlete that has thrived on regular racing, frequently taking part in smaller events alongside her primary goals on the middle distance circuit over recent years. No surprise to find that she was thrilled to simply be out there, telling me:
"I'm really just so grateful to be able to race thanks to the PTO and in a super fun format with the speedy swimming ITU girls giving something big to chase
.
"It was a fast and furious race from the start so definitely helped whip some race shape into me and now fingers crossed I can head to America for a few races."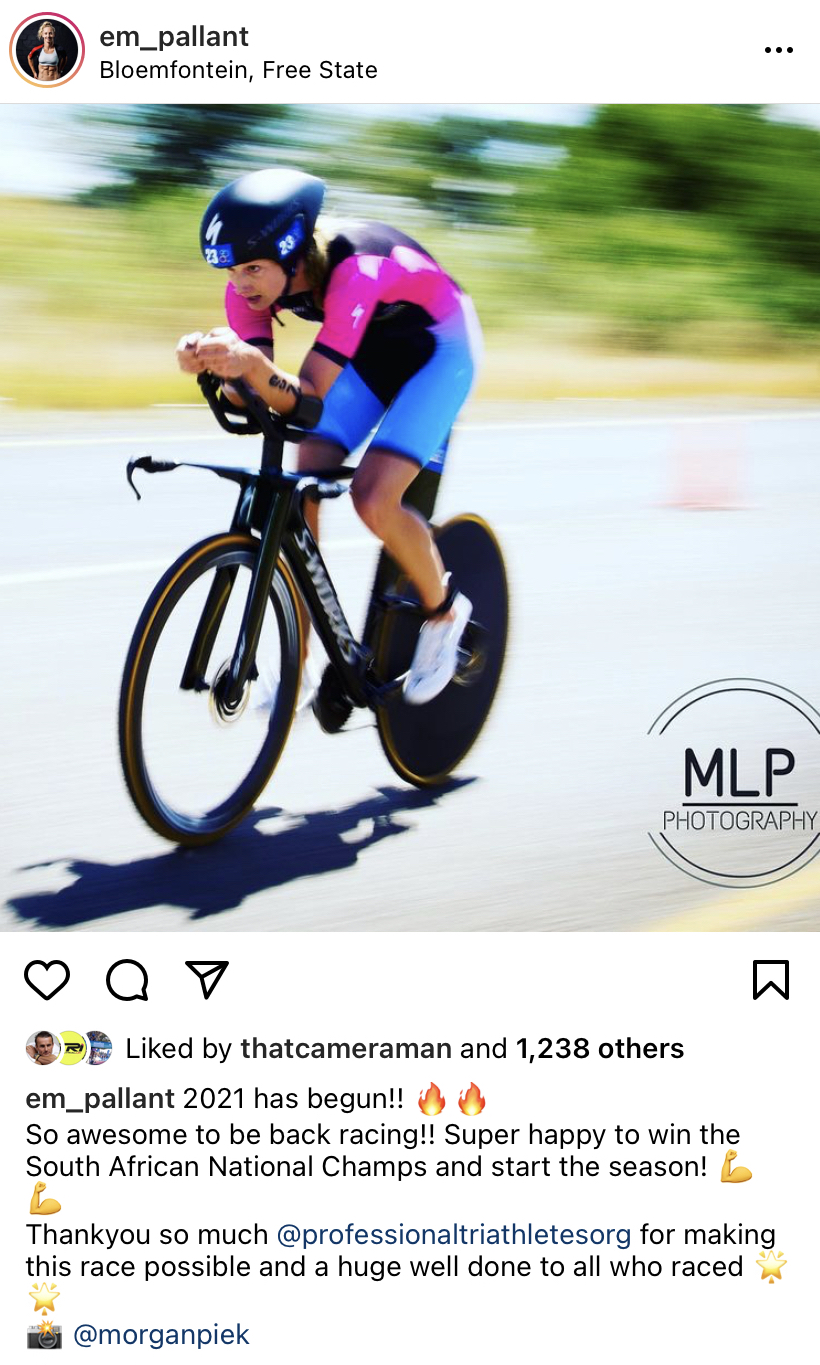 Sunday 21st March 2021
Non-drafting Olympic Distance – FULL RESULTS
Women
1st – Emma Pallant (RSA) – 2:01:06
2nd – Shanae Williams (RSA) – 2:08:46
3rd – Annah Watkinson (RSA) – 2:10:26
Men
1st – Henri Schoeman (RSA) – 1:48:45
2nd – James Riddle (RSA) – 1:49:20
3rd – Nicholas Quenet (RSA) – 1:50:54