In the most recent instalment of the PTO's 'Beyond Human' series, the spotlight is cast on two-time IRONMAN World Champion Patrick Lange, as he prepares for the PTO European Open in Ibiza.
The 36 year old, who hasn't featured on a middle distance podium since 2020, is adamant that he has what it takes to beat the best in the world on any given day, and that his career is not quite done yet.
In the YouTube video, Lange gives a little insight into what drives him, shares how a bereavement in the family hit him hard after his last IRONMAN World Championship win, and explains what brought him into the sport and what drives him to stay.
"I want to be on top of my game"
Last year, Lange had a mixed season, with a second place finish at Challenge Roth and a win at IRONMAN Israel sandwiching a disappointing 18th place finish at the PTO Collins Cup and a tenth place finish at the IRONMAN World Championships in Hawaii.
Having already qualified for the IRONMAN World Championships in Nice this year, Lange has decided to dial in on the PTO Tour to start his 2023 season, with Ibiza the perfect opportunity for the German to prove himself over the shorter distance.
"My definition of a successful season is that I want to be on top of my game. I'm absolutely sure that I can beat every athlete on any given day. If you pin a race number on my jersey, I will be a different person."
The 2021 Challenge Roth champion, despite his prowess over the longer distance, is yet to put together a performance over the middle-distance that matches up to his IRONMAN capabilities. However, a win or even a podium in Ibiza would go a long way in proving his versatility as an athlete.
Prior to his first 100km race since the 2022 Collins Cup, Lange will race Challenge Gran Canaria, where he finished fouth in 2021. With the likes of Sam Laidlow, Aaron Royle and Florian Angert racing, Lange will have the perfect opportunity to measure himself against a quality field before lining up for the PTO European Open in Ibiza a fortnight later.
"I want to be remembered as the guy next door who won the world title"
Despite his success, Lange is often not mentioned in conversations regarding all-time greats, with a lot of that boiling down to his low profile. In 'Beyond Human', Lange shares a little more about what pushes him to be the best and explains why the lack of media attention and acknowledgment doesn't bother him.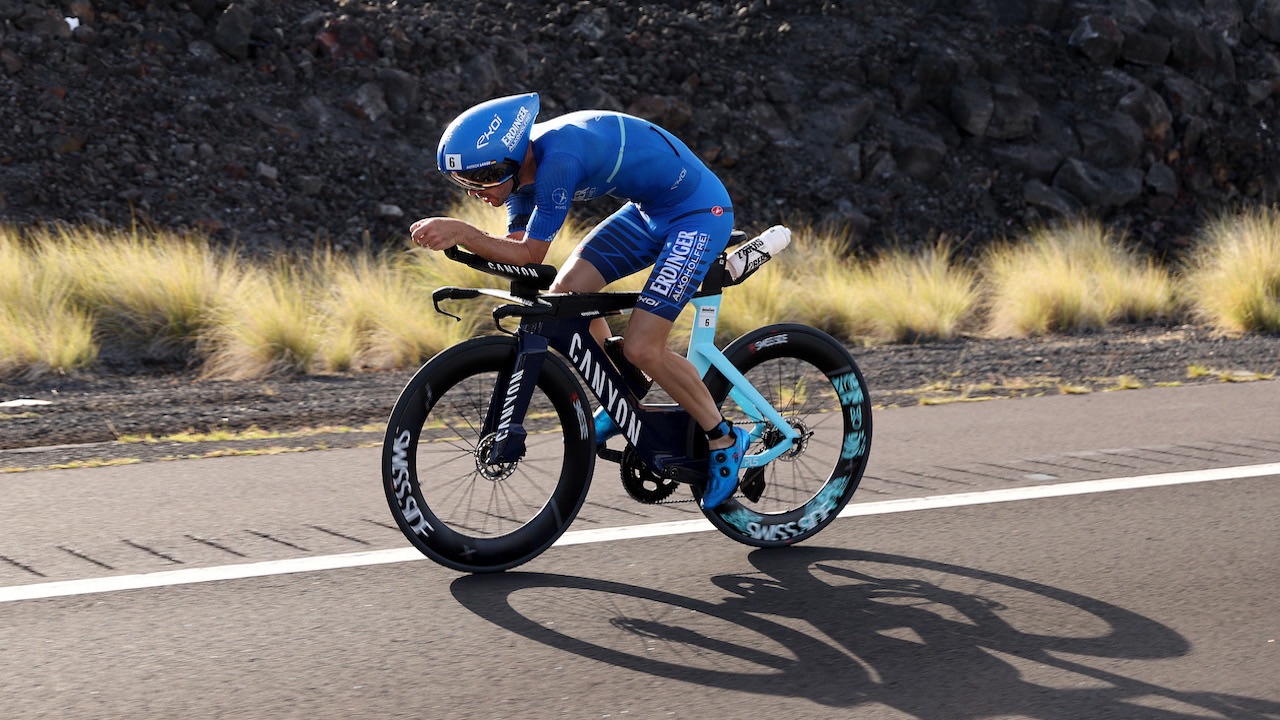 "I enjoy flying under the radar a little bit. I'm not a big publicity guy, I know where I come from, my values are staying with both feet on the ground and having my friends and family close. I want to be remembered as the guy next door who won the world title."
Lange shared that family, and especially the influence of his parents, have played a big part in his making as an athlete, with wanting to follow in his father's footsteps as a runner influential in drawing him into sports. That, and the desire to make his mother proud a source of motivation that continues to this day.
"My Dad was a marathon runner and I always looked up to him. I couldn't wait to join his running squad, and then one day we had a little competition in my home town. It was a bikeathlon, my mother signed me up for it, said it was absolutely my thing and I loved it. That was where multisport started for me."
Lange, who lost his mother to cancer in 2020, shared how special her presence in Kona was when he won his second world title, and why her passing and final words continue to push him in the sport despite numerous setbacks and disappointments.
"Having my Mum with me shortly before her diagnosis, when I won the world title and proposed, meant a lot, I was happy to have her there and in the pictures now.
"It helped me to grow up, to realise how precious life is and it changed my mentality when it comes to facing setbacks. The biggest setbacks you can have in sport is by far nowhere near as big a thing as what my Mum had to go through.
"I remember the last few words we exchanged, she really wanted me to get back to my best and to try and win races, so I will try to make her proud."
Chasing unfulfilled potential in 2023
Whilst it would be easy for the two-time IRONMAN World Champion to rest on his laurels, Lange wants more, and his 2:30 marathon split at IRONMAN Israel at the end of last season proves that he still has what it takes to compete for world championship titles.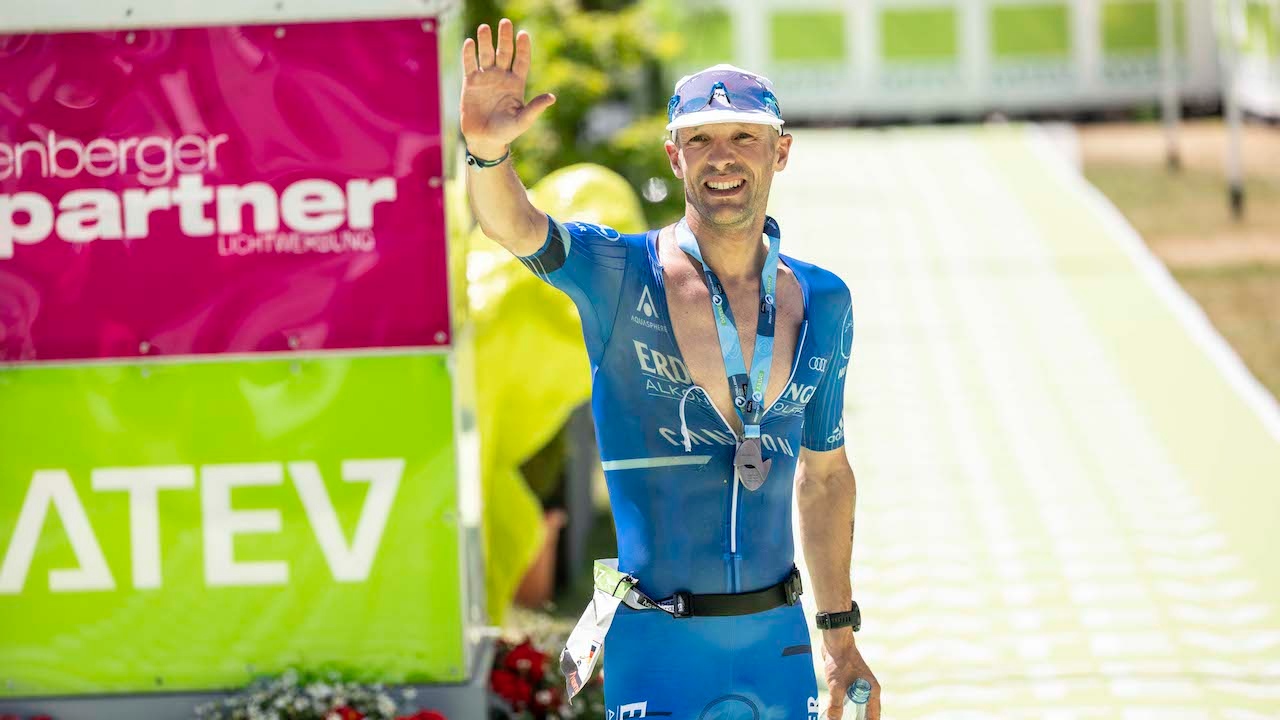 Despite being written off by numerous pundits, Lange himself believes that he can continue to up his game in the sport, and takes pride in the fact that he is still finding success in the face of so many naysayers.
"I think that there are a lot of things that I have proven. What makes me really proud is that I've been overcoming this bullshit talk about how I should retire. I'm proud that I have been able to level-up again in the sport, as the sport is evolving so fast and times are dropping so quickly.
"I was one of the first ones to introduce a sub 2:40 marathon to the world of long course racing, now, five years later, you almost cannot win without it. This young generation has really levelled-up, Magnus [Ditlev] in particular is my Kryptonite, as I think I have managed to beat everyone in the pro field except for him.
"The drive is still coming from the fact that I know I have unfulfilled potential. The run leg I did in Israel, everyone was so excited and showing me the time but my first response was where does this 32 seconds come from, I want to be sub 2:30. These are the moments where I realise I'm still burning for what I'm doing."
With his best possibly yet to come, Lange will certainly be one to watch whenever and wherever he lines up this season. As he chases a third world title, Lange believes he has "the best mix of focus and determination" and continues to back himself against the very best.