As if the Triple Mix format wasn't tough enough already, Great Britain's Georgia Taylor-Brown managed to crash on stage two at Super League Triathlon London.
Somewhat bruised and with a ripped suit, she still held herself together superbly to take second place overall to her friend and Tokyo 2020 Mixed Relay team mate, Jessica Learmonth on Sunday at West India Quay, Canary Wharf.
We spoke to her shortly after the podium presentations – while she was warming down on a turbo trainer, starting with that crash.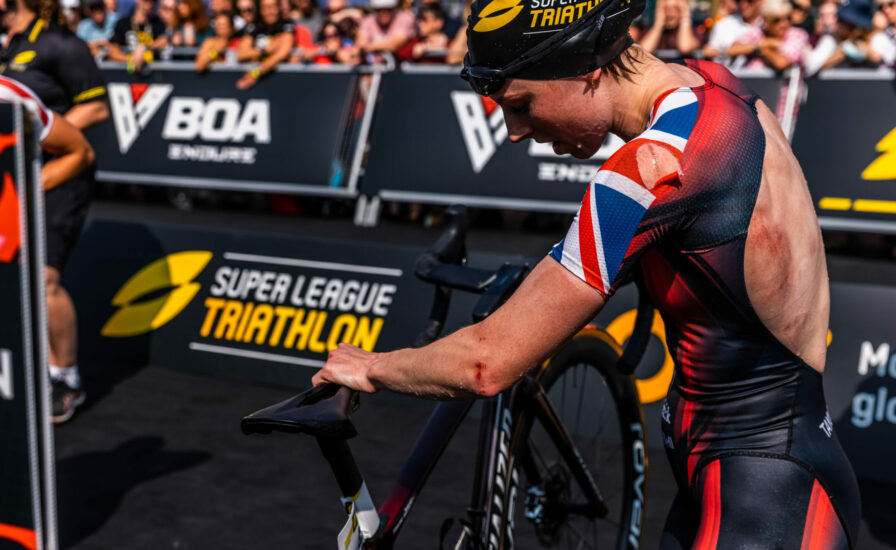 "I'm cut up a little bit – I've never fallen off many times in a race. I think this year is a year of 'firsts' to be honest. Obviously after the Games [where] I got the puncture – I've never had that before. Then I've come off my bike here.
"It's been strange, I've had a lot of bad luck, but then some good luck because I've had some good results. But within those good results there's been some bad luck in there. It's just nice to be able to race, and it's nice to have spectators again, it makes such a difference.
A stupid mistake…
"It (the fall) was about 100m before the dismount line, I was taking my foot out of my bike shoe and I just held onto the front of my shoe stupidly. Usually you should take the back of your shoe, and I've held the front and I think I've caught my hand on my wheel maybe.
"I started to sway side-to-side, I tried to save it and then the next thing my bike was on top of me."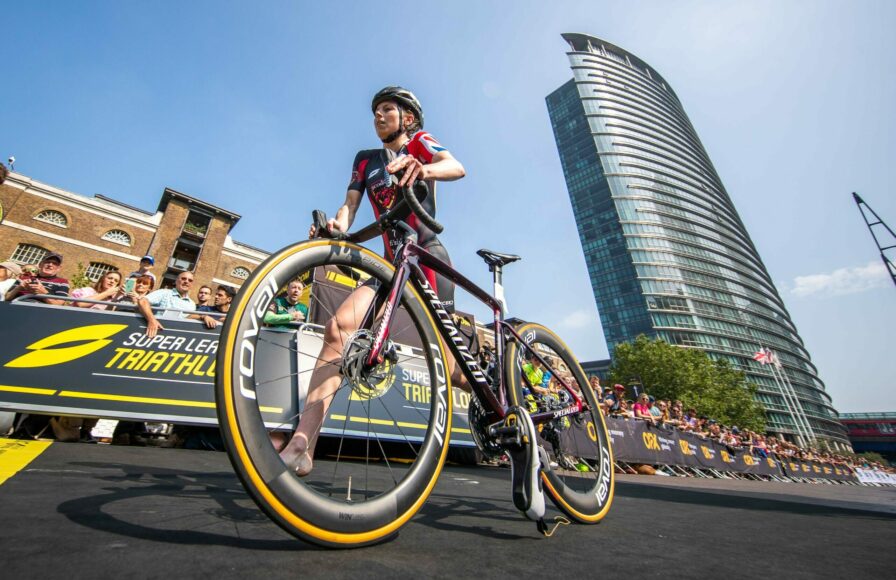 Olympic pride
Having won gold and silver medals in Tokyo, despite wondering in the build-up if she could even make it to the start line, Taylor-Brown admitted that she surprised herself with her performances at Odaiba Marine Park.
"That was my first race of the season (Tokyo), I really didn't know how it was going to go at all. I wasn't expecting much, I was just proud of myself for making that start line in one piece, and able to get there actually fit enough to race.
"So I wasn't expecting much myself, at all, so it was nice to come away with that result. And I'm just proud of what me and my team managed to achieve in such a short period of time."
It didn't come easy either, remember that puncture in the final 3km?
"I think for the first split second [after the puncture], I thought 'ok' do I go to the wheel stop, because I'm right by the wheel stop now, and then I instantly thought no that's going to be about a minute by time I get back on my bike.
"I just thought I'll try do the best I can to stay upright and get to transition in one piece, and I knew the best way for me to get there without losing too much time was to just ride on the flat."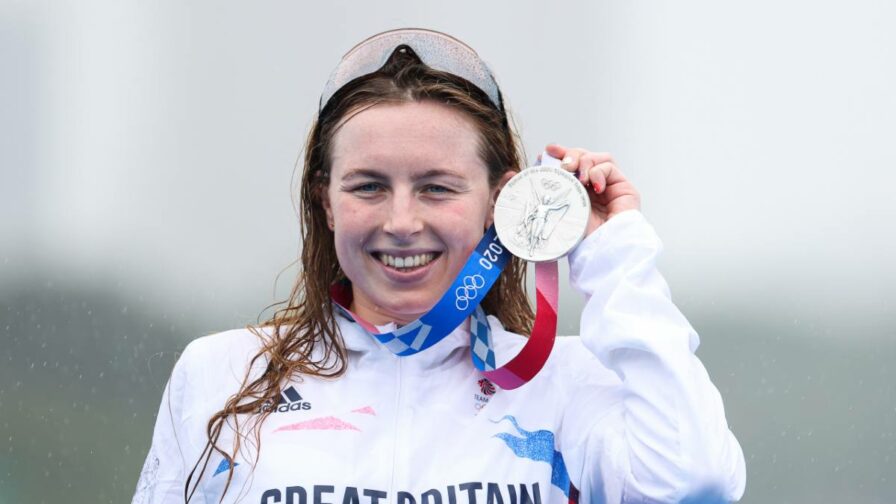 Calm under pressure
Safely in the lead pack and one of the best runners in the group, Georgia's Olympic race could not have been going more perfectly until that flat. Having made it back safely to T2, what was going through her mind starting the run, now with a deficit?
"I knew that it was 10km (the run), and I didn't know how I was going to handle the 10km, so I knew I had to be quite conservative at the start. I think I heard I had 22 seconds, that's how much time I'd lost, and I thought over 10km maybe I can try get some of that back and get back in the race.
"I tried to conserve myself – I went out fairly hard but it felt comfortable. And then I definitely started to blow a bit, but once I got into the medal position, and once I was in third, I just thought ok I'm more than happy with this.
"And then when I realised I was only about five seconds off Katie, I didn't want to give her a cushion so I knew I was going to try to take her on the last lap and give it one last shot."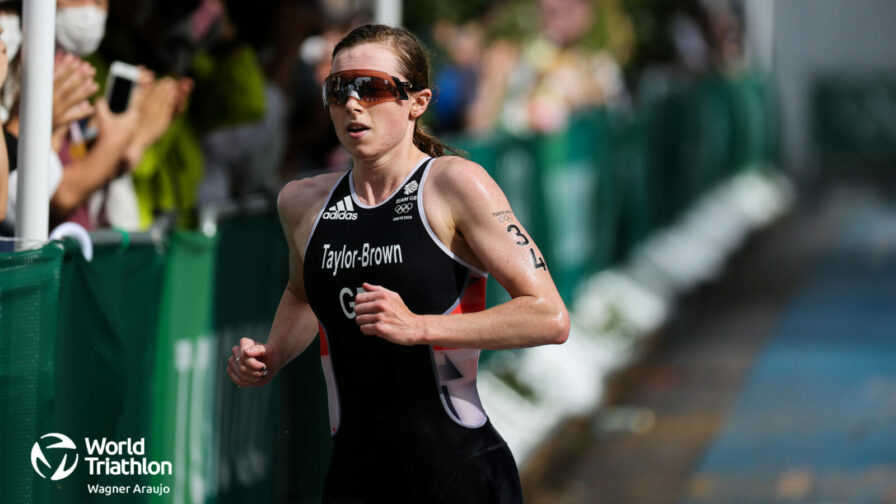 Relay excitement
After silver in the individual race, gold followed just a few days later in what would prove to be one of the sporting highlights of the entire Olympic Games.
"It was very exciting, the relay. I think after Jess did her first leg and just completely tore the field apart, we were in a pretty good position. We couldn't have been put in a better position to be honest.
"We knew we all just had to deliver a really good individual relay leg and then we'll see what happens at the end of the day.
"I think we were all riding a bit of a high after the individual, and we just wanted to finish it off with a really good relay. We didn't overthink it, we just knew we each had to do a good leg and that would put us in a good place. So that's exactly what we did and I think we just got behind each other and just enjoyed it."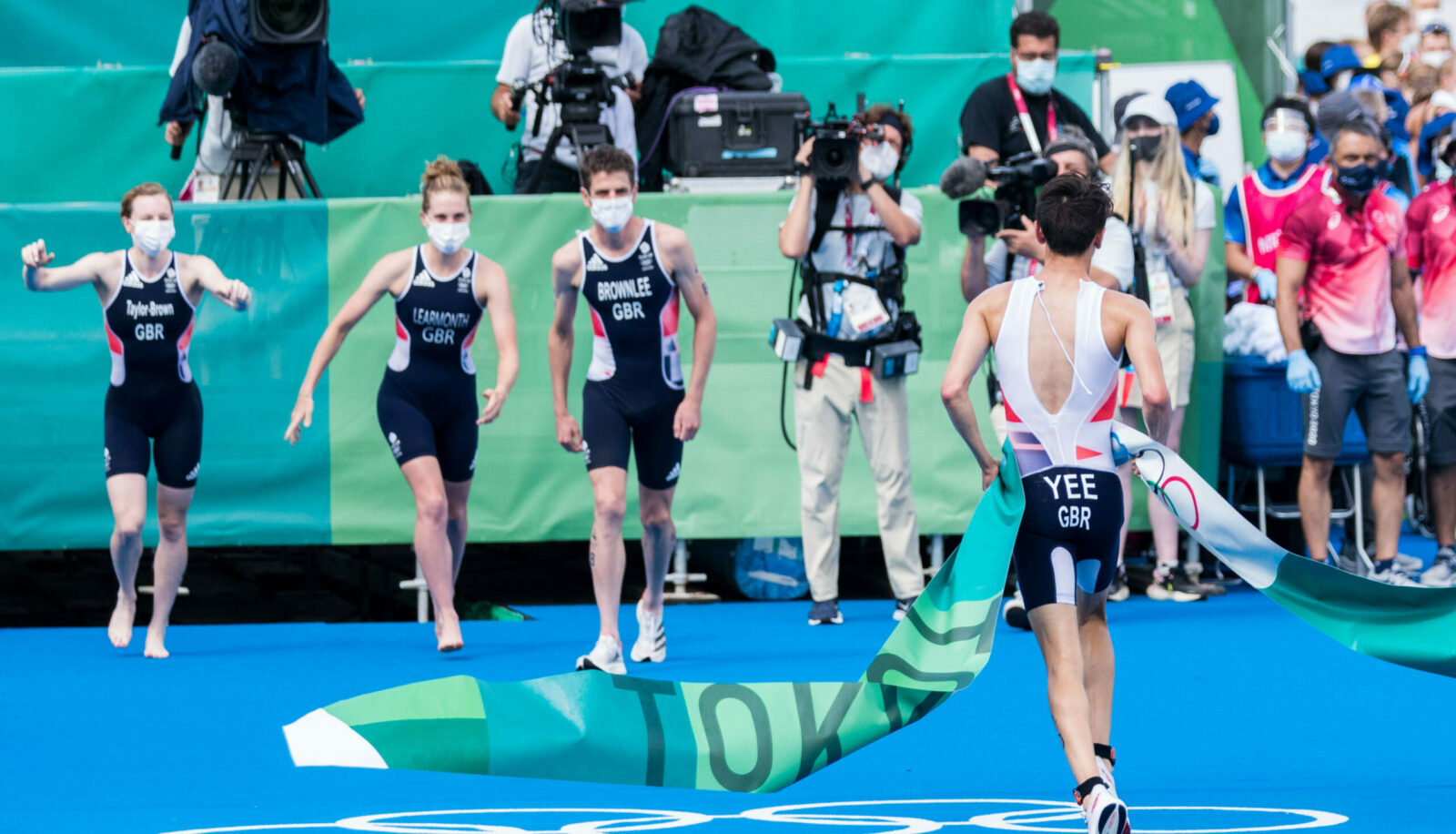 Still more to look forward to in 2021
The mental impacts of the Olympic Games experience was something that every athlete we spoke to on Sunday mentioned. Despite that, GTB still has a busy schedule until the end of the season.
"I'm going to do Super League (the series) and then probably Bermuda and Abu Dhabi and then I'll end my season there.
"I feel like I don't have the excuse to not carry on racing because I haven't done that many races (this year), but at the same time, I definitely am quite mentally frazzled, because being injured takes quite a bit out of you mentally.
"I'm excited for the next three weeks of Super League and then we'll go from there."