Georgia Taylor-Brown revealed how she tried to motivate Cassandre Beaugrand and Beth Potter as the trio claimed the podium spots at WTCS Montreal.
Taylor-Brown returned to winning ways after following home Beaugrand in Leeds, but she admitted afterwards it had not been an easy day in stifling conditions.
Tough for GTB in Montreal heat
"It was really really hard. After the first race today we came in on the run and I didn't think I could run any faster than that," she said.
"I seemed to get into it as the race went on, my swimming definitely got a bit better or everybody else got slower and I just stayed the same!"
TV footage showed Taylor-Brown, Beaugrand and Potter conversing during the crucial final bike leg, and Georgia revealed what she had been saying.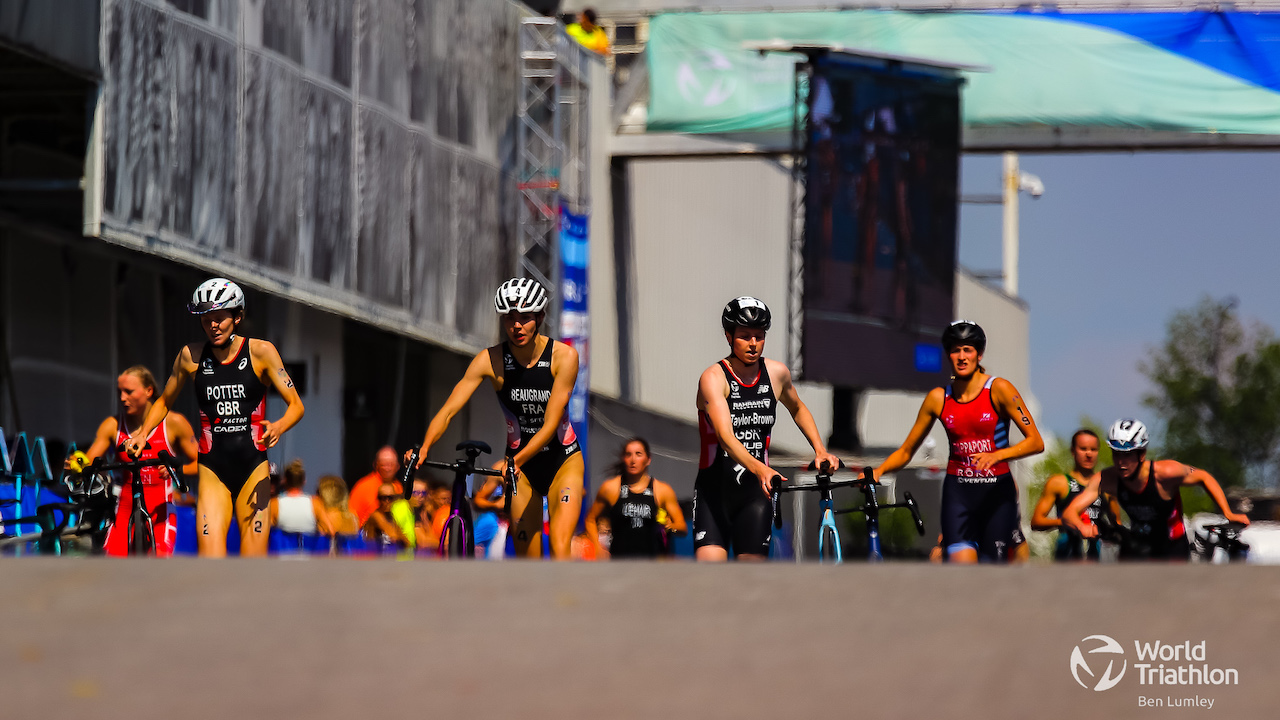 "We only had a small gap going on the bike, tried to just motivate the girls, it can work. It's only a small gap but if we concentrate it can work – and it worked for us today.
"Just (trying to) motivate them really, it's not easy is it when you're at the front and it's never fun if it's silent. So just talking to each other, just like pointers, keep it smooth, keep pushing out the corners, trying to motivate Cass and Beth today, and like I say it paid off."
Emptying the tank
Georgia said her plan coming in had been to ensure she safely made it through the first two legs to the final top-10 race, but even that wasn't all plain sailing.
"The first two stages I wanted to be as easy as possible, but it was all a big bunch on the run on the first leg, so that was a bit stressful.
"It was just about staying safe for the first two and then emptying the tank on the final leg."
While Taylor-Brown claimed top spot on the podium, fellow Brit Potter was elated to stand on a WTCS podium for the first time after her excellent third place.
"I feel like I've been knocking on the door this season, so just to execute today is a dream come true," she said afterwards.
"I think the second round was actually the most nerve-wracking, because there was 10 to go. So just wanted to be safe in that one and then everything to play for in the last 10.
"I didn't have a kind of target in mind, I just knew that I had a top 10 and I was like just go with it and see what you can do."