Up until last season, triathlon fans may not have been too familiar with American Gina Sereno, the NASA engineer who only started competing in the sport in July 2018.
Fast forward 12 months however and after a season of breakthroughs, including a first WTCS race, first World Cup podium, plus an Arena Games Triathlon debut, Sereno is quickly becoming a force to be reckoned with.
Heading into this weekend's Arena Games Triathlon in Montreal, Sereno is one of the favourites for the win. This week, Sereno was kind enough to share with us her thoughts on the race, an insight on her recent move to Boulder and what this year has in store for her.
"2022 was an awesome year"
Whilst on the surface it may seem like Sereno came out of nowhere in 2022 to take her first Continental Cup win, followed by a WTCS debut and a World Cup podium, the University of Michigan graduate shared it was a culmination of a lot of hard work.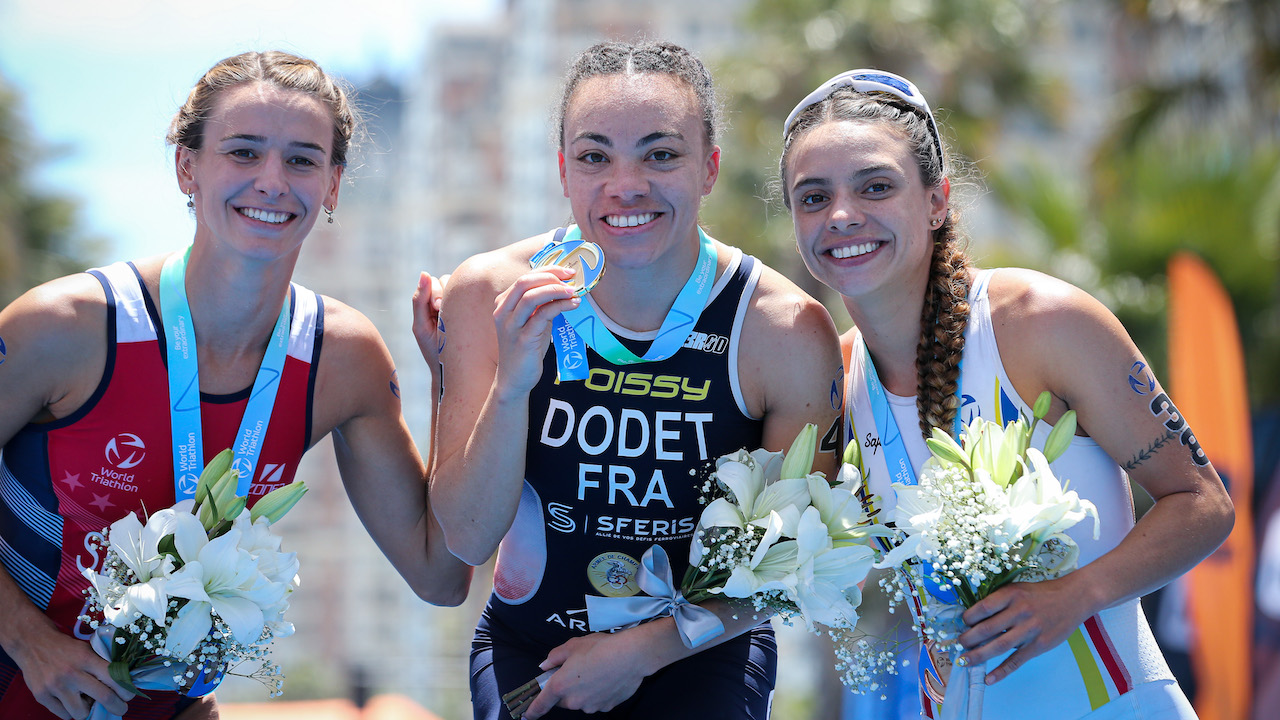 "I think breakthroughs like that are a result of consistency and cumulative progress over a long period of time.
"In my case, it's taken TONS of time in the water working on drills, form, efficiency to now be at a place where I can make a bike pack that puts me in contention for podium finishes.
"I started the sport in July of 2018, so it's taken me a good four years to get here."
Sereno, like a number of athletes who find themselves entering the sport later in their career, has a job outside of her training. For the last four and a half years, she had been based in LA with NASA, but recently made a move to the triathlon hub of Boulder to chase her sporting ambitions.
"I just relocated to Boulder, Colorado. I've been working full-time at the NASA Jet Propulsion Laboratory as a Systems Engineer on the Psyche Mission for the last four and a half years, in Los Angeles, CA.
"With the Olympic qualification period well under way, I wanted to make some changes to my daily training environment to be based at altitude and surround myself with more training partners.
"I'm very thankful to JPL for allowing me to pivot into a full-time remote position to be able to pursue my goals in triathlon."
Arena Games Triathlon – a challenging format
After experiencing just how hard the Arena Games Triathlon racing is last year in Munich, Sereno enters this weekend feeling a healthy mix of excitement and apprehension.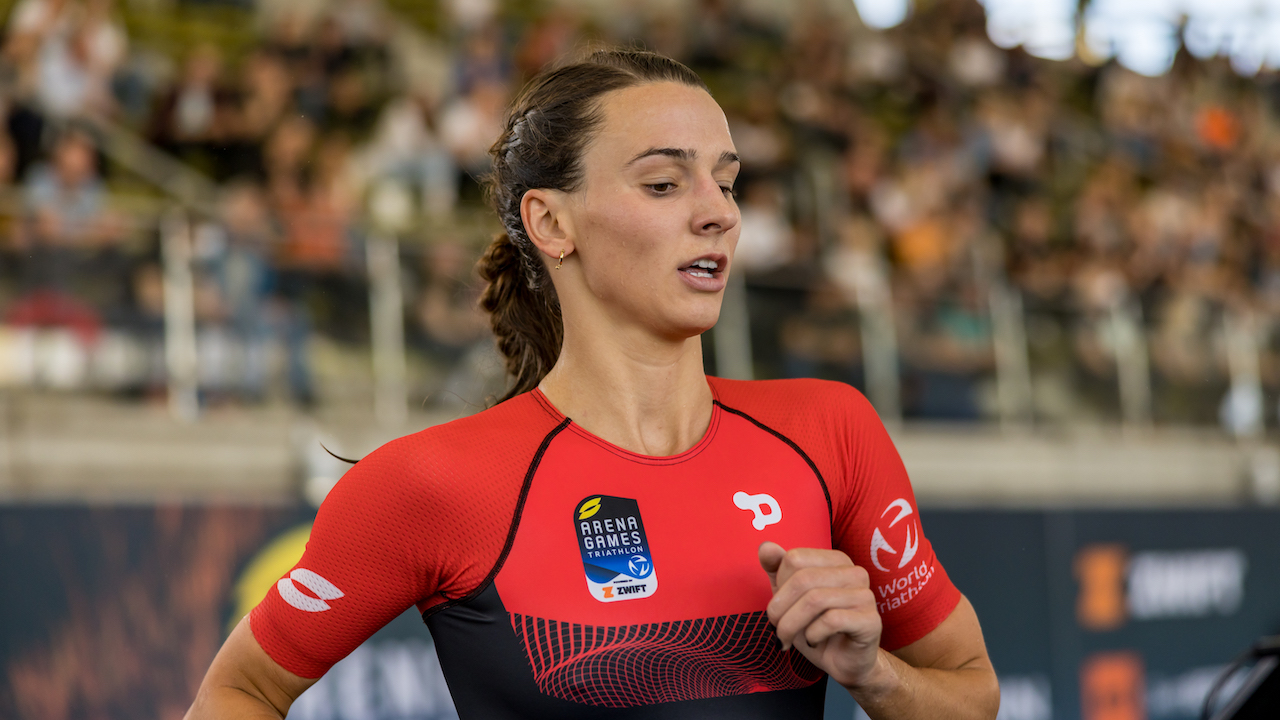 "Arena Games Triathlon is such a challenging format – high, high intensity with short, short recovery – but it's also a really great litmus test at the start of the season.
"There's a slight amount of apprehension thinking back to just how brutally painful those five stages were in Munich…but there's also comfort knowing that's about the closest I'll be to the redline all year."
Speaking candidly of her hopes for the race, Sereno stated, "My goal in every race is to win". A victory this weekend for the Wisconsinite would be her biggest yet, but would start off what she hopes to be her best season yet with a bang.
"Following Arena Games Montreal, I'll be heading to Abu Dhabi for the first World Series race of the year.
"It's pretty competitive amongst the other women in the US to get starts at that level, so the rest of my season is a bit up in the air, but my goal is to perform as best as I can on any given day."
For more on the Arena Games Triathlon Montreal, including the start list of who Sereno will be facing up against, click here.