New Zealand's Hayden Wilde got 2022 off to a winning start with victory on home turf in the Marra Sprint Triathlon.
The Olympic bronze medallist, 24, triumphed by 25 seconds after a strong run leg at Mount Maunganui.
Wilde, who trains in nearby Tauranga, recorded splits of 9:01, 25:56 and 16:00 for an overall time of 52:24.
Fellow New Zealand internationals Tayler Reid and Dylan McCullough, who finished second and third, were with Wilde going into the 5km run, but could not hang on to him.
Track ambitions for Birmingham
Wilde posted on Instagram: "Nice to ✔️ one off. Heavy legs after some big training/racing track/travel days.
"Few more to ✔️ off in the Nzl domestic season for Commonwealth selection. Happy with where the form is."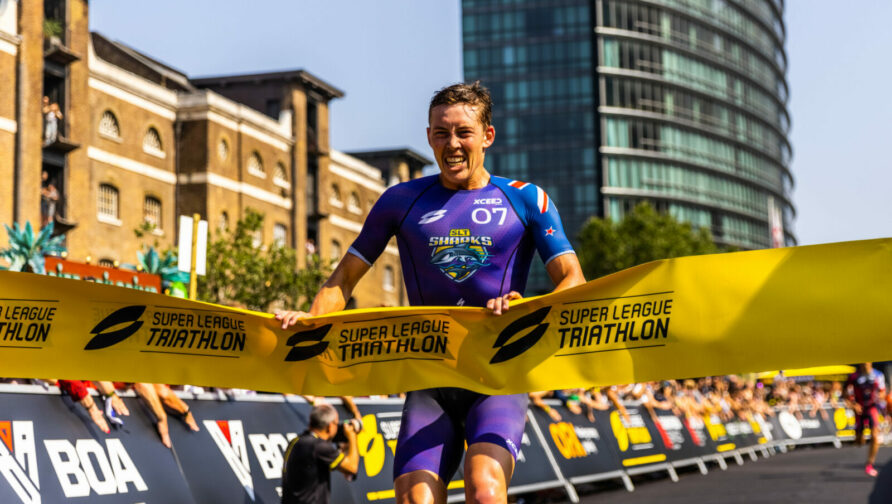 Wilde looks a shoe-in for Commonwealth Games selection in Birmingham as a triathlete, but he is also hoping to compete in the 5,000m on the track and won his third straight domestic title at the distance earlier this month.
Talking to Stuff NZ he said: "Triathlon will always be the priority in Birmingham but if I could seal it with a cheeky 5 it would be awesome.
"It would be awesome to be first to do it, and show people being a triathlete isn't because we suck at all three sports … that we're actually pretty good at individual sports when we mingle with the best in the world."
To do this, he will at least need to improve his 5,000m PB of 13min 29.47sec by nearly seven seconds. He is scheduled to have a crack at achieving that mark in Auckland on March 23.
After his Olympic bronze in Tokyo last year, Wilde was again one of the stars of the show in Super League Triathlon and featured prominently in their recent 'Every Second Counts' documentary.