Hayden Wilde made it three wins from three in 2022 with victory in the Oceania Triathlon Cup in Taupo, New Zealand at the weekend.
The Olympic bronze medallist produced a dominant run leg to cross the line first in 53mins 26secs, but then had to successfully appeal against a disqualification before being confirmed as the winner.
Eventual runner-up Tayler Reid led after the swim (8:47), but Wilde drew level with him after a 28:55 bike split before clocking a swift 14:49 in the 5km run to win by 18 seconds.
Dylan McCullough was third, a further 19 seconds behind Reid.
Ainsley Thorpe took the spoils in the women's event, outrunning Nicole van der Kaay by just four seconds.
Thorpe entered the run just ahead of van der Kaay and stretched her lead marginally, clocking 17:16 to the latter's 17:17. Andrea Hansen was third, a further 22 seconds behind van der Kaay.
DQ drama
Wilde posted about the men's race controversy on his Instagram account.
He said: "[There was a] bit of drama occurred when I crossed the line with a DQ.
"I appealed with a few other athletes as the same incident happened with them.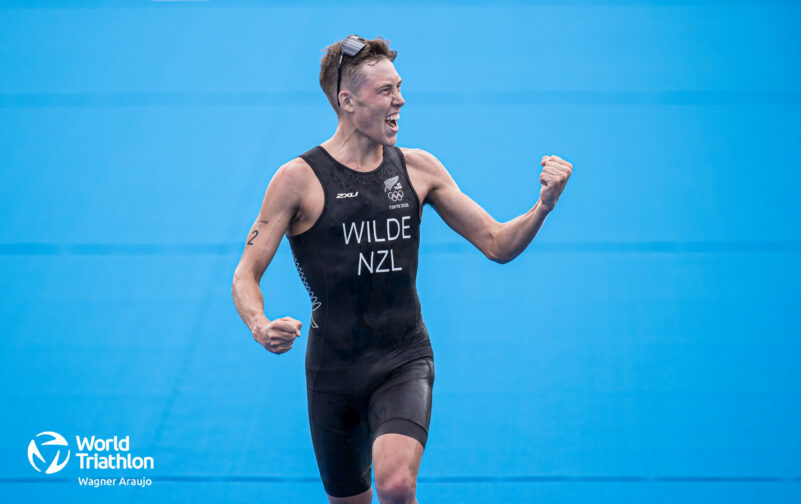 "I'd like to thank @triathlonnz and @worldtriathlon technical team for taking this protest seriously with a very thorough process which concluded [with] all athletes involved [being put] back into the race.
"I'd also like to apologise to the technical team for not taking it too well with my three-minute tantrum.
"At the end of the day, they are doing their job, and I wasn't feeling 100% in the race, so it was the last thing I wanted to hear over the line."
Wilde said his next race would be the Singapore Arena Games on May 7.