Having won the bronze medal at the Tokyo Olympic Games triathlon two years ago, it is only natural that Kiwi Hayden Wilde, one of the biggest stars in short-course racing, has his attention firmly set on the gold next year at the Paris 2024 Olympics.
The affable New Zealander, who has had some of the most exciting and entertaining battles of the year this season with Great Britain's Alex Yee, is seen as one of the main favourites for the win next year despite withdrawing from the Test Event in August
With Triathlon New Zealand urged by many fans at home to put all their resources behind the 26-year-old, including sending a domestique to Paris, Wilde explained why that just wouldn't work out as he discussed the topic on the Talking Triathlon podcast (watch the full episode below).
Should Wilde have a NZ domestique?
With two New Zealanders, Taylor Reid and Dylan McCullough, battling it out for the additional spot which will presumably be up for grabs alongside Hayden in Paris, the World #3 was asked if a domestique role would work for Team New Zealand. The answer was interesting.
"I am an enemy to myself in some ways, as I am just the guy who has done his own things and has trained by himself," explained Wilde.
"In some ways, this has just made me a victim of my own success, because now I just like training alone.
"It is something I really enjoy doing [solo training], but it also means that, with regards to the domestique role, I haven't trained with the other guys, I haven't suffered with them and because of that we don't have that deep connection where they would sacrifice their own race for me."
Wilde vs France vs Great Britain
Underlining his point, Wilde says there are two main reasons why he couldn't ask his team-mates to perform that role for him, despite it potentially leaving him at a disadvantage against more cohesive teams such as the host nation France.
"Because I'm a victim of my own training regime, whilst I really want to go for a medal, it's something I'd go for myself as I wouldn't want them to sacrifice their race for me.
"Whilst it could be awesome, deep down inside I want to do it myself and I also don't want to hinder their performance, because for them to lay it all on the line for a guy who could be hit or miss in the swim is tough and if they're up the road, they just have to go for it."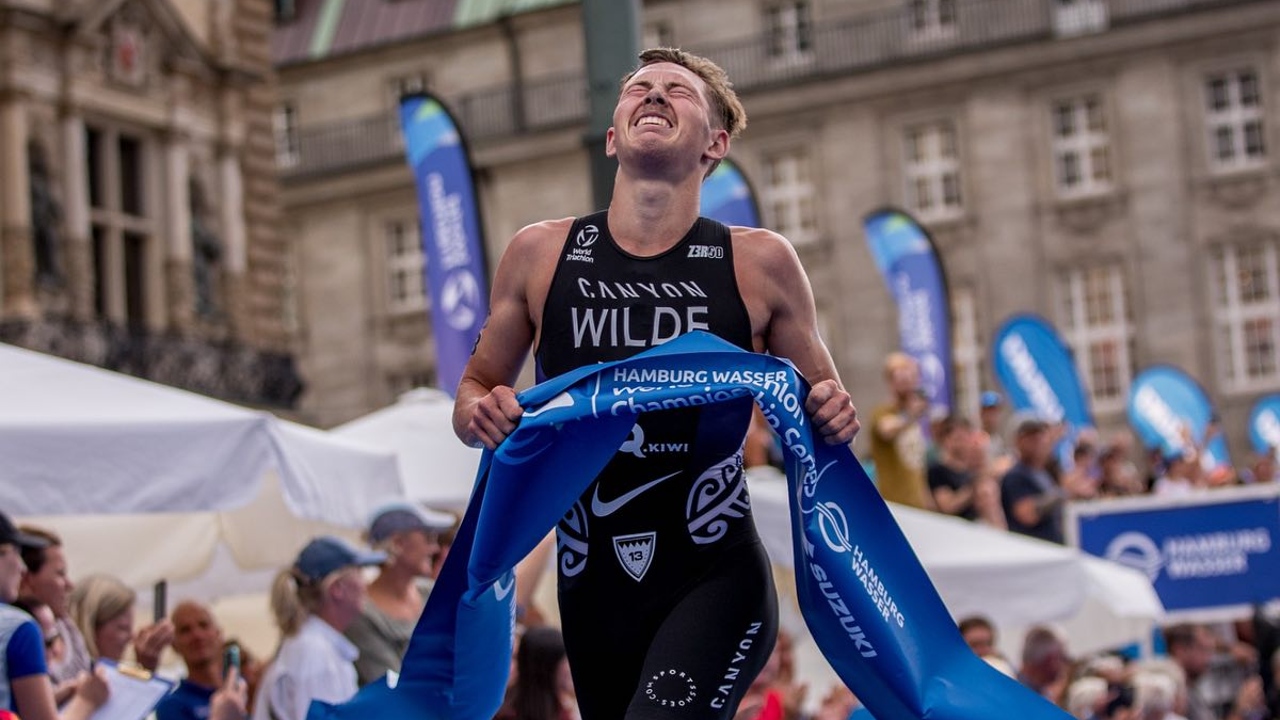 Referencing the strength of the squads he will be up against, notably Great Britain and France, Wilde revealed how the past couple of years had been eye-opening for him.
"In the past few years, it's been quite eye opening to see it as me vs Team GB vs Team France, but I think that's just what it's going to be like and it is what it is."