Thankfully there were no imaginary lines to get in the way of a great race between Lionel Sanders and Jackson Laundry at IRONMAN 70.3 Michigan on Sunday and battle lines will again be drawn this weekend at 70.3 Augusta.
Laundry held off a charge on the run from fellow Canadian 'No Limits' to win by just 11 seconds in Frankfort and the whole men's podium from Michigan – Trevor Foley was third – are planning to toe the startline again this weekend.
As is Tamara Jewett who powered to a far more clear-cut victory in the women's race after a late change of plan to take in Michigan ahead of Augusta paid dividends.
Sanders and Laundry back in the mix
For Sanders it was a welcome result after his DQ controversy at the recent 70.3 Worlds in Finland. And writing on Instagram he said: "Solid all around day in Michigan but just came up a little short.
"Big congrats to Jackson on a great performance & I'm excited for our rematch in Augusta next weekend."
Laundry went clear on the bike in Michigan before seeing his lead tumble down from two minutes to just a handful of seconds and he said after what was his first win since 70.3 Oceanside in April last year: "Felt so good to put it all together! Thank you everyone for the cheers, these good days are harder and harder to come by with the level constantly being raised, I really enjoyed this one.
"Really hard battle out there with @lsanderstri chasing hard right till the bitter end. Huge congrats to him on the hard fought 2nd and @tfoleyracing for the solid day in 3rd.
"Time to recover and do it all again next weekend in Augusta with the whole podium racing again. Let's go!"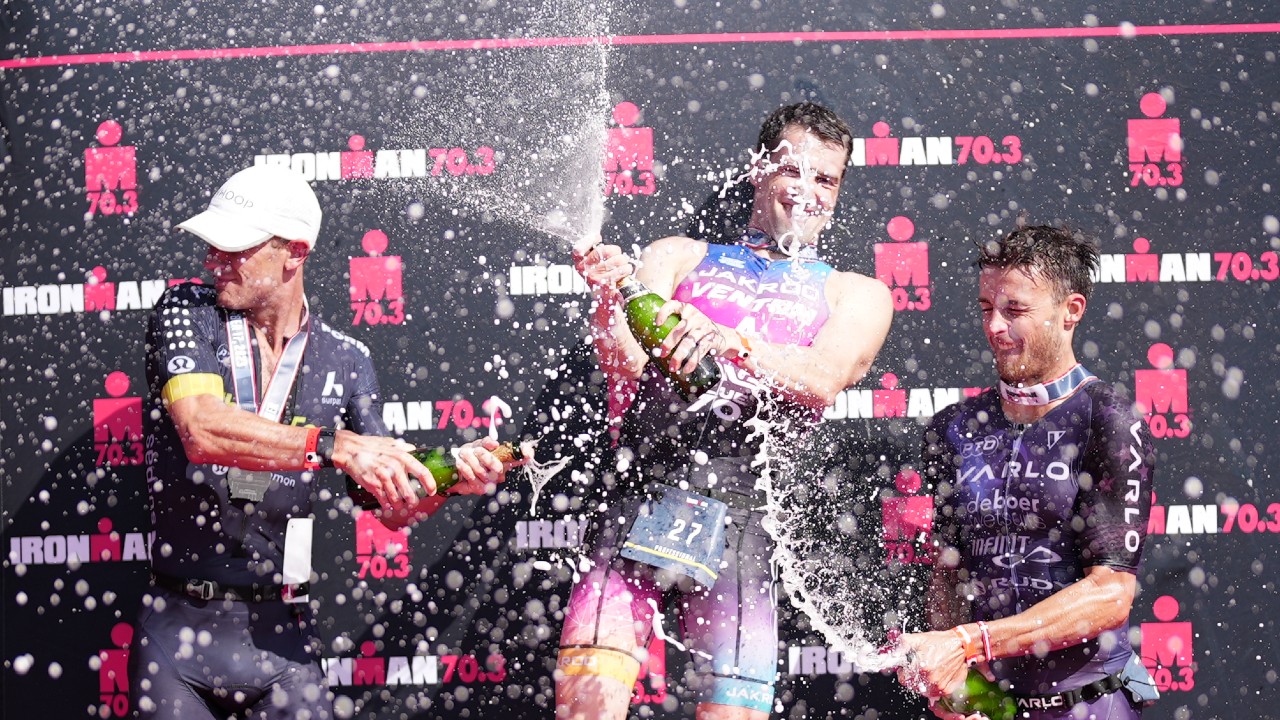 Going into a bit more detail, he revealed there were plenty of encouraging signs to take from the race – and that he left everything out there: "The whole bike I held personal best power and kind of stayed super aero and just rode the course as best I could," he explained.
"And then the run was hang on for dear life and my legs felt good enough and I was able to push through.
Lionel was coming and I never really felt safe, but I was able to get the win and just hold them off.
"I actually puked after the finish, which is the first time I've ever done that because it took everything for me."
Curiosity pays off for Jewett
It was a double for the Real Triathlon Squad with Jewett impressively landing the women's race, driving the bike pack and then running away from her rivals in customary style on the half marathon.
She posted: "Wonderful to share that spot with @realtrisquad teammate and fellow-Ontarian @jacksonlaundrytri 🍁 (finally putting together a race that shows off what he's capable of after a tough August).
"Alongside what I am almost certain was a power PB for me, this ride was also one of my most bubbly-happy rides ever."
That was in stark contrast to the 70.3 Worlds where a five-minute penalty on the bike derailed her hopes and she added: "Suzanne [Zelazo, her coach] had suggested a little extra rest, skipping Michigan and making Augusta my main focus.
"But every time I looked at the race website, I just had this good feeling about Frankfort. I've raced Augusta twice, but had never spent any meaningful time in Michigan and felt curious to explore. It definitely lived up to that good feeling!"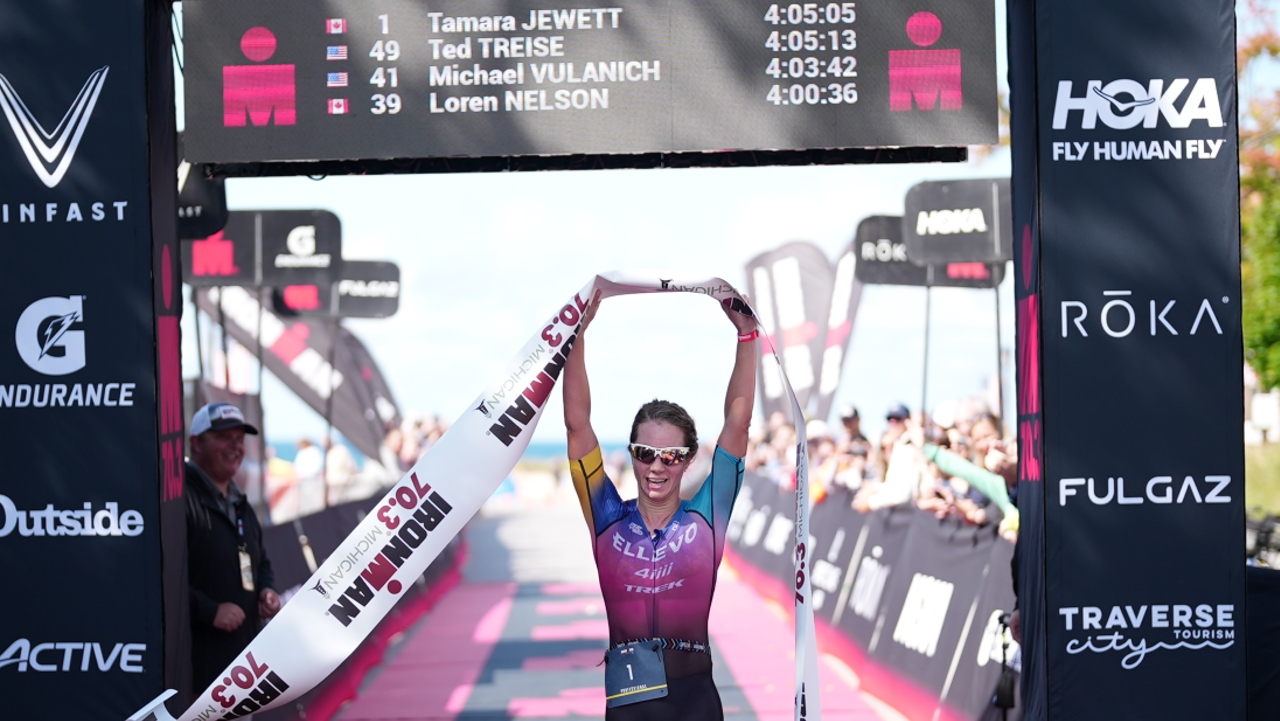 Jackie Hering and defending champion Grace Alexander, second and fourth respectively in Michigan, are also both on the Augusta start list as is Paula Findlay who will be the highest-ranked athlete in the field at #5.