Saturday's IRONMAN 70.3 Dubai was one of the first opportunities we've had to see some of the top contenders for big race wins this year – and notably the IRONMAN World Championship, St George in the first instance – go head-to-head.
While for some – Kristian Blummenfelt – it was a "crappy day from start to finish", the Pro women's podium walked away from Jumeirah Beach content with their days.
It was no surprise of course to see Laura Philipp and Daniela Ryf dominate by some margin. The primary question was who would come out on top and in this instance, it was Germany taking the title from Switzerland. With bigger targets to come, both Philipp and Ryf were more than happy with their performances.
Limits, what limits for Laura
Post-race, Philipp posted in her Instagram:
Wow! Speechless about my performance today at @im703middleeast Dubai🥇🏁
I came to test myself early in the season but didn't expect to come away with the win and a new world best time of 3:53:03🤯
.
Big respect and shoutout to the amazing @danielaryf for pushing me above my limits today! 👊🏻
Thanks everyone for the amazing support out here and back home!❤️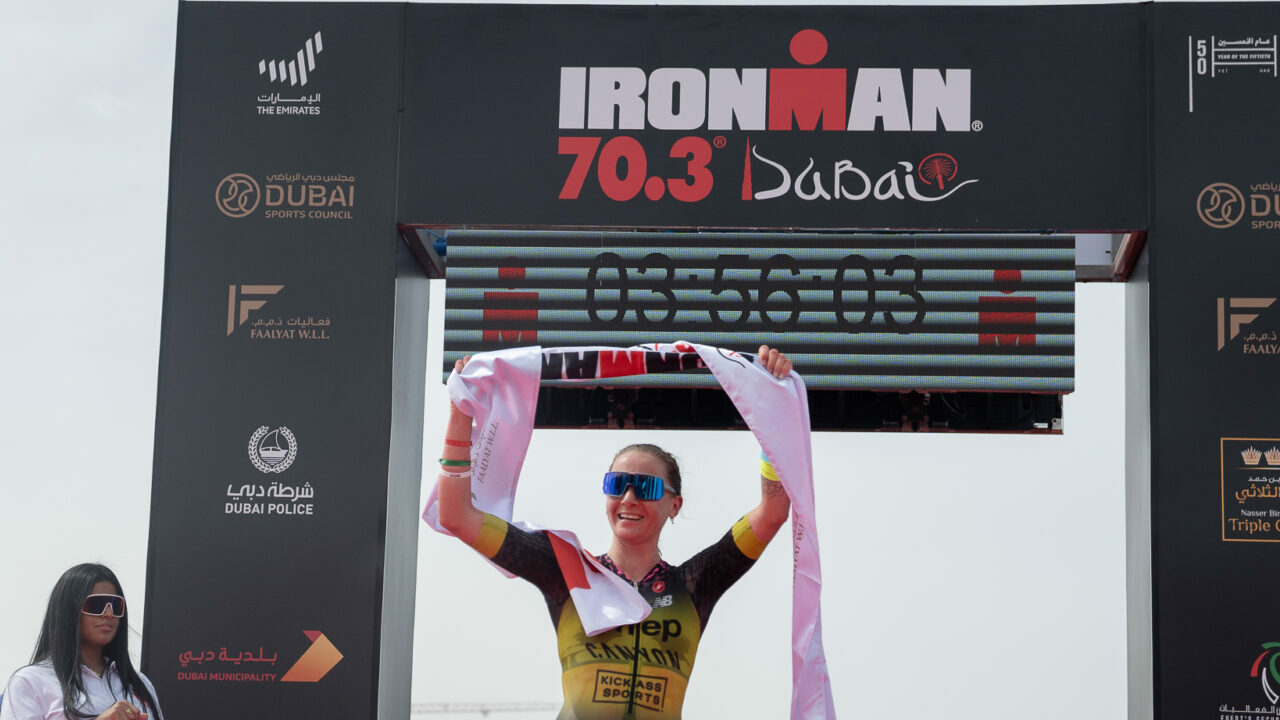 Healthy again
Second place is not one that Daniela Ryf often finds herself in. So much so, that it is only the second time in her long course career (Hawaii 2014 the first), that she has ever been on that second podium step.
Pre-race Daniela had spoken at the press conference about a difficult 2021 in which at times she had struggled with her health and not knowing what was going on. With that background, while she didn't get to add a fifth win at the venue, there was plenty to be positive about.
Big respect for @laura_philipp_tri who was the more complete athlete today deciding the battle on the run finishing in the worlds best time over the 70.3 distance 👏🏼👏🏼
I am happy with my performance, i am finally feeling healthy again and have some power back on the bike. Leading a 2h 04' 24" on 90k is a nice feedback that the indoor sessions and aero work are paying off. #hungryformore #trusttheprocess #keepbuilding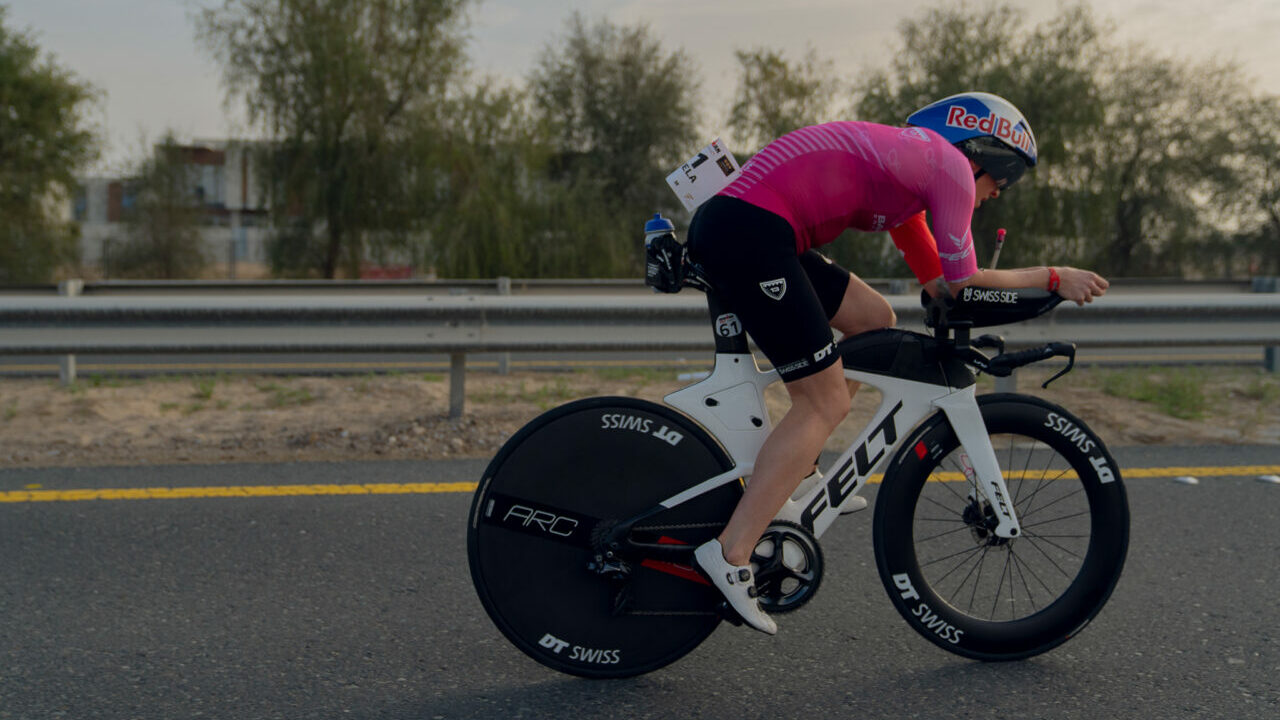 Hometown hero
The race will also provide incredible memories for third-placed Lottie Lucas, who was making her Pro debut on home soil.
"Standing on the podium next to 2 legends of the sport is a moment that I will never forget"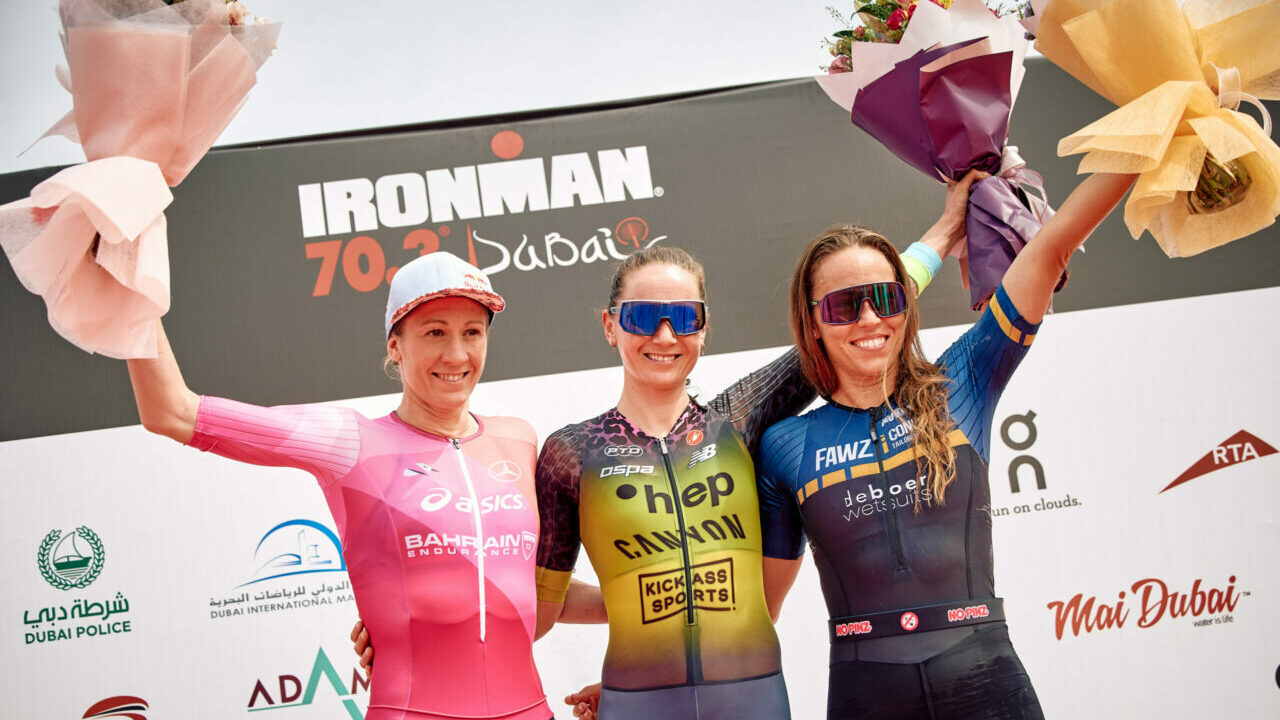 False start for Frankie
Of course, sport can be a cruel mistress sometimes and for Great Britain's Frankie Sanjana, her raced ended before it started. Literally.
Sanjana of course really found her racing feet in 2019, when after a few years frequenting the lower reaches of the top-10s in Pro racing, she made the sort of breakthrough that is always the result of years of effort. Winning IRONMAN 70.3 Les Sables d'Olonne, she then followed up with further podiums later in the season.
What should have been a springboard in confidence as well as performance, was soon followed by a (very) extended period of pain, tears and attempts to diagnose injuries that have prevented her even making a start line for well over a year, with just one 70.3 start since 2019.
Dubai should have been just that, with the joy of being able to race, at this early stage, being far more important than on course performance.
And then even that didn't quite work:
So near and yet so far. I've never been this close to a race and had to make the decision not to start
Been having a bit of stiffness / tightness in my hip for a couple of weeks; normally these little niggles fall away once the taper starts. This one has somehow got worse, and just walking / easy riding now hurts
Flying home Sunday night, and very grateful to the doctors' receptionist who deciphered my bawling down the phone to get me a Monday morning appointment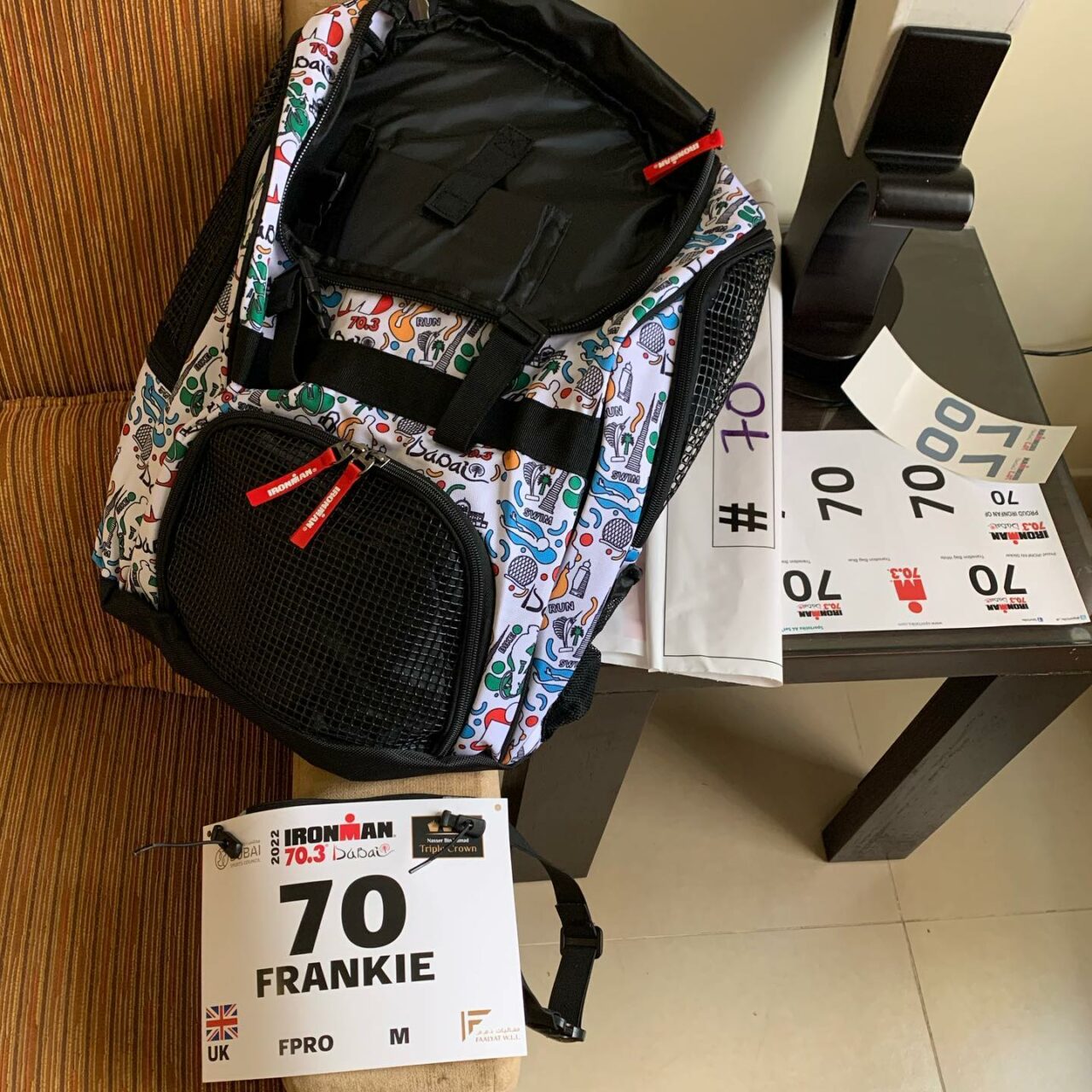 Best wishes to Frankie, and we hope that this proves to be a short term blip and that she will be back on a race start line soon.