Arrived safely, preparations in progress…
British long distance professional athlete, Kimberley Morrison (www.kimberleymorrison.co.uk), continues her countdown to IRONMAN 70.3 Dubai.
---
#2 IM703 Dubai – Good Morning Dubai!
We arrived early hours into Dubai and had an early check-in, so the bags were left and we slept some more and had a leisurely brunch overlooking the lagoons that have been created here around The Palm, in Dubai.
The afternoon was dedicated to the race… a lunchtime run with 2 x 1 miles reps at race pace (my current fitness and form suggests 4.06 pace per km), then off to meet Amy for a spin on the bike.
This was challenging… dodging the busy Dubai afternoon traffic. Just 8km and we were back at the race hotel, ready to breath easy again!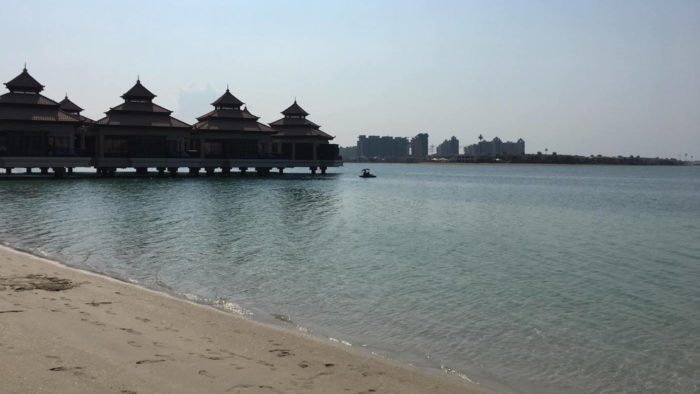 Ben and I then walked along the beach to registration and then it was time for the race brief. We finished off the day by meeting up with Mum and Dad and enjoying a lovely evening with the family and Amy at 360 (a stunning relaxed bar/ restaurant at the end of the pier where the swim start will be race morning).
Until next time…