This is a preview of IRONMAN 70.3 Geelong 2022 – you can read our full race report on how Sam Appleton and Lotte Wilms won their respective Pro races.
For only the second time so far this year – following on the heels of Pucon, Chile, last month – Pro racing is back under the M-Dot banner, courtesy of IRONMAN 70.3 Geelong, Australia.
Entry and exit procedures Down Under are still quite restrictive, and thus as you might expect it is a primarily domestic field. Nonetheless, that still leaves some quality athletes hungry to kick off their 2022 season in style.
Event History
First held in 2014, 70.3 Geelong is one of the few events that have dodged the COVID bullet and been held every year since. There have been some quality winners during that time, including three multiple IRONMAN 70.3 World Champions (Gomez, Alexander and Hauschildt).
Both defending champions are on the start list this time around.
2021 – Steven McKenna (AUS) / Ellie Salthouse (AUS)
2020 – Josh Amberger (AUS) / Hannah Wells (NZL)
2019 – Javier Gomez (ESP) / Radka Kahlefeldt (CZE)
2018 – Sam Appleton (AUS) / Nina Derron (SUI)
2017 – Sam Appleton (AUS) / Annabel Luxford (AUS)
2016 – Jake Montgomery (AUS) / Melissa Hauschildt (AUS)
2015 – Craig Alexander (AUS) / Liz Blatchford (AUS)
2014 – Craig Alexander (AUS) / Emma Moffatt (AUS)
Pro Women
Wearing #1 will be Ellie Salthouse, which is quite appropriate. As well as the defending champion, outside of a disappointing 14th at the IRONMAN World Championship in St George, first place finishes filled the rest of her 2021 results record.
While we have no current form line to guide us, she is the PTO's top ranked female athlete racing (#15), and will certainly start as race favourite, consistently strong across all three disciplines.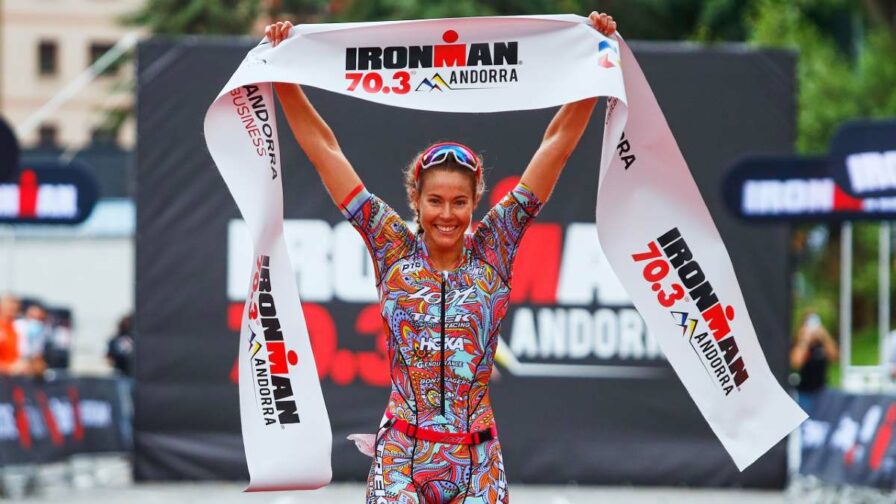 Salthouse's winning margin 12 months ago was five minutes to Amelia Watkinson (NZL), who returns alongside Grace Thek (AUS), who was third in 2021.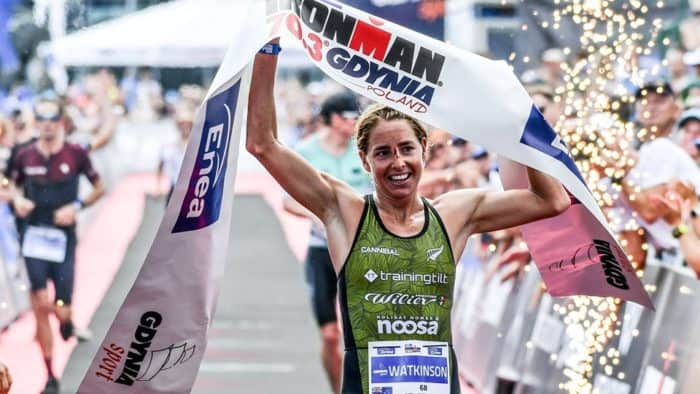 Watkinson will have some degree of race sharpness, having recently raced in the Australian Cycling Nationals in the Road, Criterium and TT events. Having finished second to Salthouse in three of her four major race starts in 2021, she will be hoping to turn the tables this weekend.
Pro Men
As the PTO's #13, twice champion Sam Appleton is the top ranked athlete on the start list. He last raced in Geelong two years ago – where he was second – and will be motivated to return to the top step of a podium. Appleton has a bucket load of 70.3 titles on his C.V., but the last wins came back in 2019.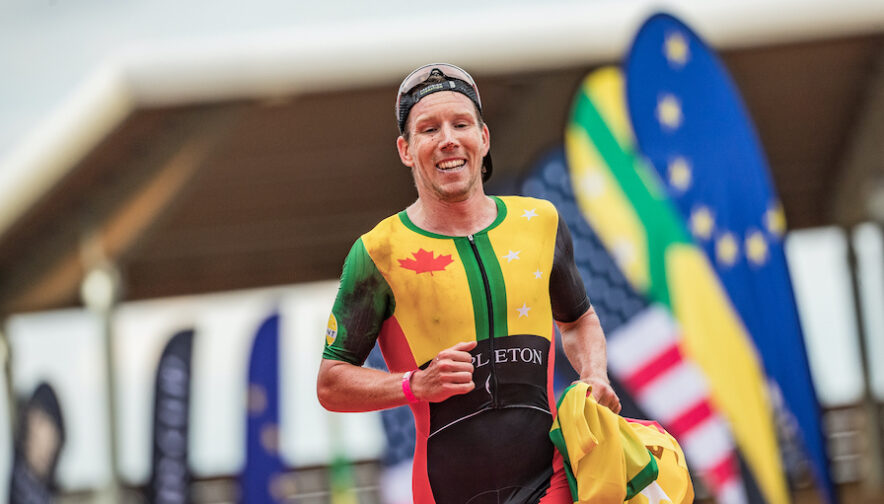 The man who beat Appleton in 2020 was Josh Amberger. One of the fastest swimmers in the sport, the man with the mullet is also definitely one of the funniest guys around! Sixth last year was off the pace for a man who had been 3rd / 2nd / 2nd / 2nd before reaching the top spot. He'll want to find podium mode again, and will likely be off the front with Appleton right out of T1 in an attempt to get it.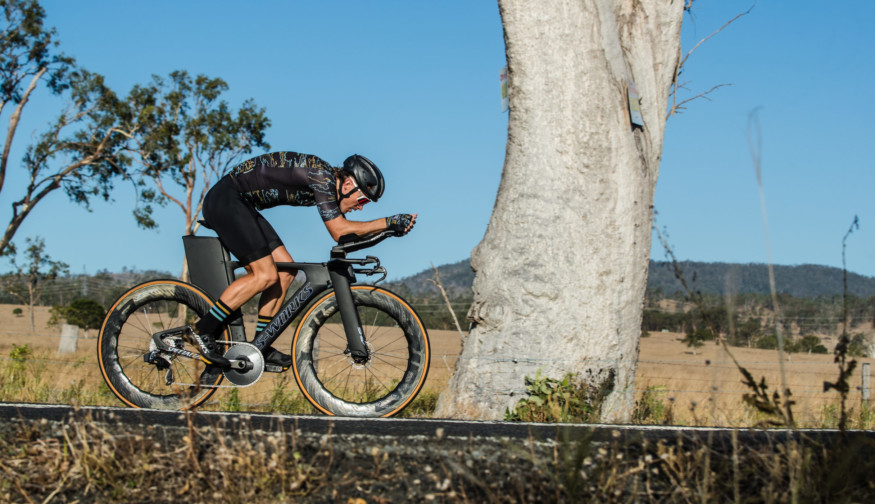 Defending champion Steve McKenna is likely to be giving up time to swim speedsters Appleton and Amberger through the opening 1.9km, but a strong bike and the fastest run split 12 months ago was enough to secure a narrow win.
Luke Willian is another name to watch. Best known for his World Triathlon racing career, which includes several World Cup wins, he won the prestigious (non-drafting) Noosa Triathlon before Christmas, ahead of McKenna (6th) and Amberger (8th) in the process.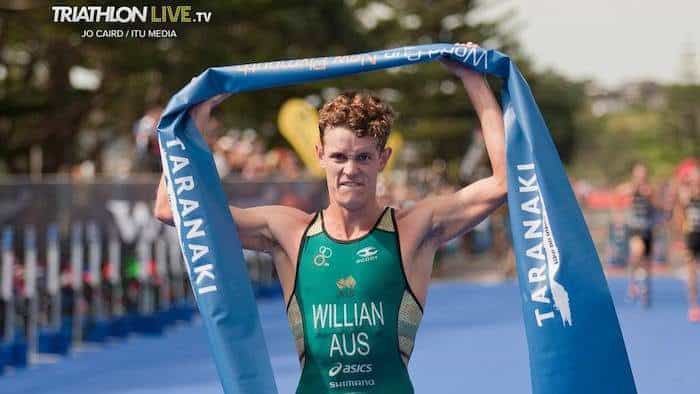 You can find the full start list on this link.
Our picks? We'd have to go for an Ellie Salthouse / Sam Appleton win double.
Start time, how to follow live
The race starts at 0700 local time on Sunday February 20. That's 1500 Eastern Time (Saturday) / 2000 UK time (Saturday) / 2100 CET (Saturday).
There is no live broadcast / streaming this weekend, which means that the ever reliable IRONMAN Tracker app is going to be your primary source of live information.
It's worth keeping an eye on the IRONMAN 70.3 Geelong Facebook page too, for any updates.
Prize Money: What's on the line?
The prize purse on offer this weekend totals $30,000, which means a top payout to the male and female winners of $4,000 each. In addition to the cash, there are a total of six qualifying slots (three MPRO, three WPRO) for the 2022 IRONMAN 70.3 World Championship – which will return to St. George, Utah on 28-29 October.
The total funds will be paid eight-deep, as follows:
$4,000
$2,750
$2,000
$1,750
$1,500
$1,250
$1,000
$750