Both races were won on the run at IRONMAN 70.3 Oregon on Sunday.
While Justin Metzler had to fight back after being overtaken, Danielle Lewis took off on the Minto Brown Island Park route to perhaps the most notable victory of her career to date.
Pro Men – Big Metz fights back
24th at the IRONMAN World Championship in May was not the result that 2021 Collins Cup athlete, Justin Metzler, had planned. The work he put in ahead of that big target however seems to now be paying off.
Second last month in a tough run battle with Cody Beals at IRONMAN 70.3 Eagleman, 'Big Metz' came out on top in Oregon after having to fight back on the run to reclaim the lead he held over the opening miles of the half marathon.
South Africa's Kyle Buckingham led the opening discipline, but the fast point-to-point swim in Salem did little to split the athletes, as approaching 20 men reached dry land within 30 seconds.
Kennett Peterson (USA) soon distanced himself from the field on the bike, a 2:01:25 bike split seeing him build a lead of almost five and a half minutes at T2. With his race ending in T2 however, the battle for the win was taking place behind, where Buckingham and Metzler would start the run with a narrow advantage over a loose chase group of 10, headed by Jack Moody (NZL).
Metzler lead the way until around the 10km mark when Marty Andrie (USA) came past, but he couldn't make it stick, leaving Metzler to fight back and ultimately take a narrow 41 second victory over Moody, while Andrie suffered late on for his run efforts, finishing fourth behind Buckingham.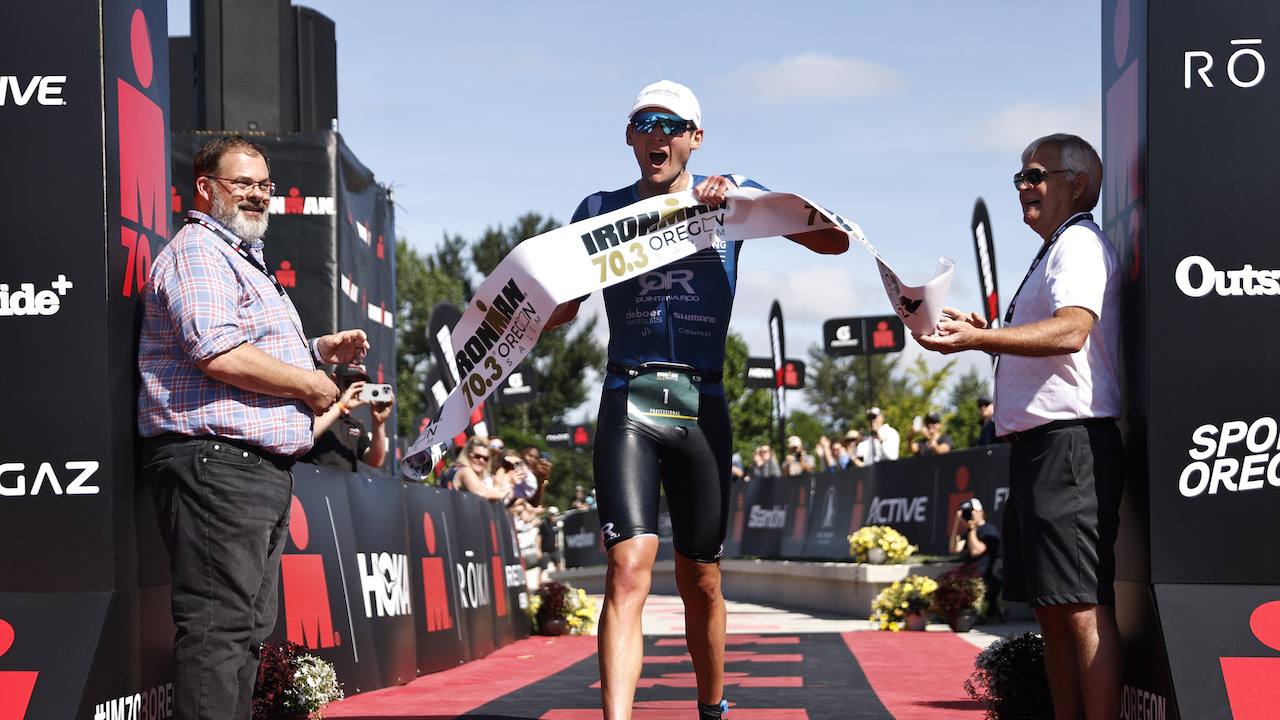 Posting on Instagram afterwards, Metzler said: "Absolutely thrilled to take the win today at 70.3 Oregon 🥇. I attacked the race, trusted all the hours of training and believed in myself. I was passed around mile 5 of the run which forced me to challenge myself to a new level both physically and mentally. I've worked hard on both of these aspects of racing and was able to re-pass to secure the victory.
"Big congrats to @jacktmoody and especially @kylebuckingham who I worked with all day on the swim and bike."
Pro Women – 'Speechless' Lewis impresses
Following the theme of the men's race, while Hannah Wells (NZL) led the swim by 23 seconds, the nature of the course resulted in little separation amongst the Pro athletes. It's not too often that Heather Jackson for example, exits a 70.3 swim in third with a deficit of just 24 seconds.
Heather is however well known for her bike prowess, and with Danielle Lewis (USA) they escaped for the field to lead at T2 by 2:40 from Wells and three-time IRONMAN World Champion, Mirinda Carfrae.
Once onto the run, Lewis produced a 1:18:45 half marathon to run away to a big win, her first podium of 2022 and just dip under the four hour mark in the process.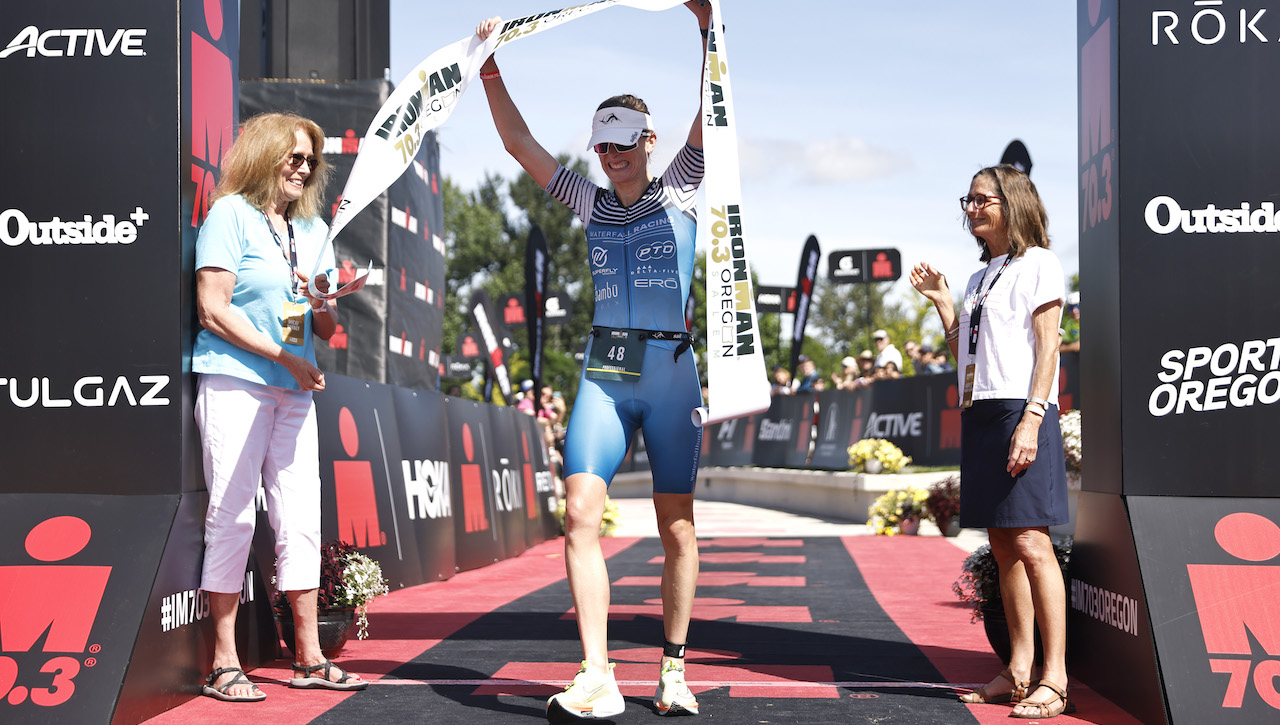 Carfrae ran through from the chasing duo (1:21:54) to take second place ahead of Jackson (1:26:00).
"Currently a bit speechless. Super happy and also humbled to share the podium with these mega-stars. So thankful to put together a strong performance. Thank you for all the cheers! I still have goosebumps," said Lewis post-race, of what could well be the best race of her career to date.
With the deadline for Collins Cup qualification and Captain's Picks just a few weeks away, that timing could prove very valuable.
IRONMAN 70.3 Oregon results 2022
Sunday 10 July 2022 – 1.9km / 90km / 21.1km
Pro Men
1. Justin Metzler (USA) – 3:39:57
2. Jack Moody (NZL) – 3:40:38
3. Kyle Buckingham (RSA) – 3:42:09
4. Marty Andrie (USA) – 3:42:43
5. Stephan Kilshaw (CAN) – 3:43:32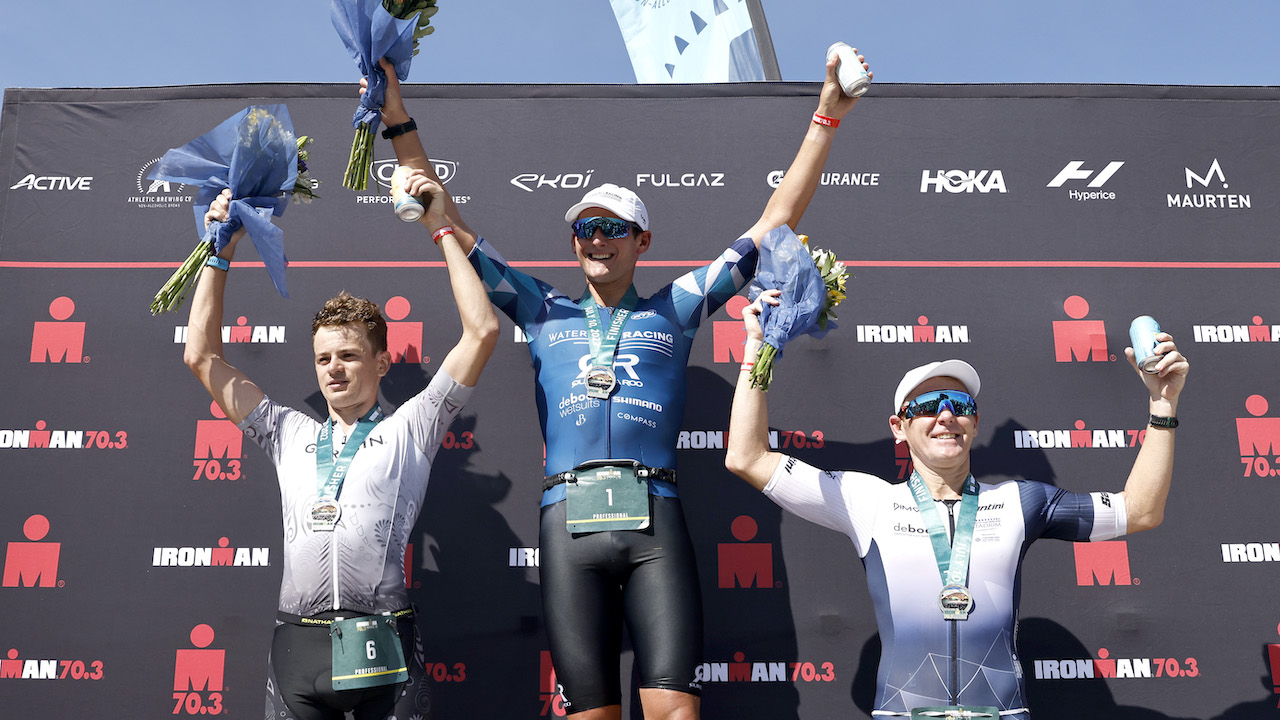 Pro Women
1. Danielle Lewis (USA) – 3:59:33
2. Mirinda Carfrae (AUS) – 4:05:26
3. Heather Jackson (USA) – 4:06:44
4. Hannah Wells (NZL) – 4:10:00
5. Kelly Fillnow (USA) – 4:14:11