Tom Bishop and Elliot Smales both notched top 10 finishes at Challenge Wales earlier this year and they're in action at IRONMAN 70.3 Swansea on Sunday.
We caught up with the pair, who train with the performance squad in Leeds, to hear about their pre-race build-up and expectations, with Smales in particular having had a challenging time.
He explained: "This was a big target of mine – to get back fit for this and then hopefully progress into a couple of IRONMAN races.
"Unfortunately I had a nasty bike crash which put me off running for a couple of weeks and set me back.
Run a 'bit of an unknown'
"I've managed to get back to a point – the swimming's gone up a bit since Challenge Wales so hopefully I'll be further up in the pack where I'm used to being in previous years.
"And the bike had been going well until the crash but it doesn't seem to have affected my riding much.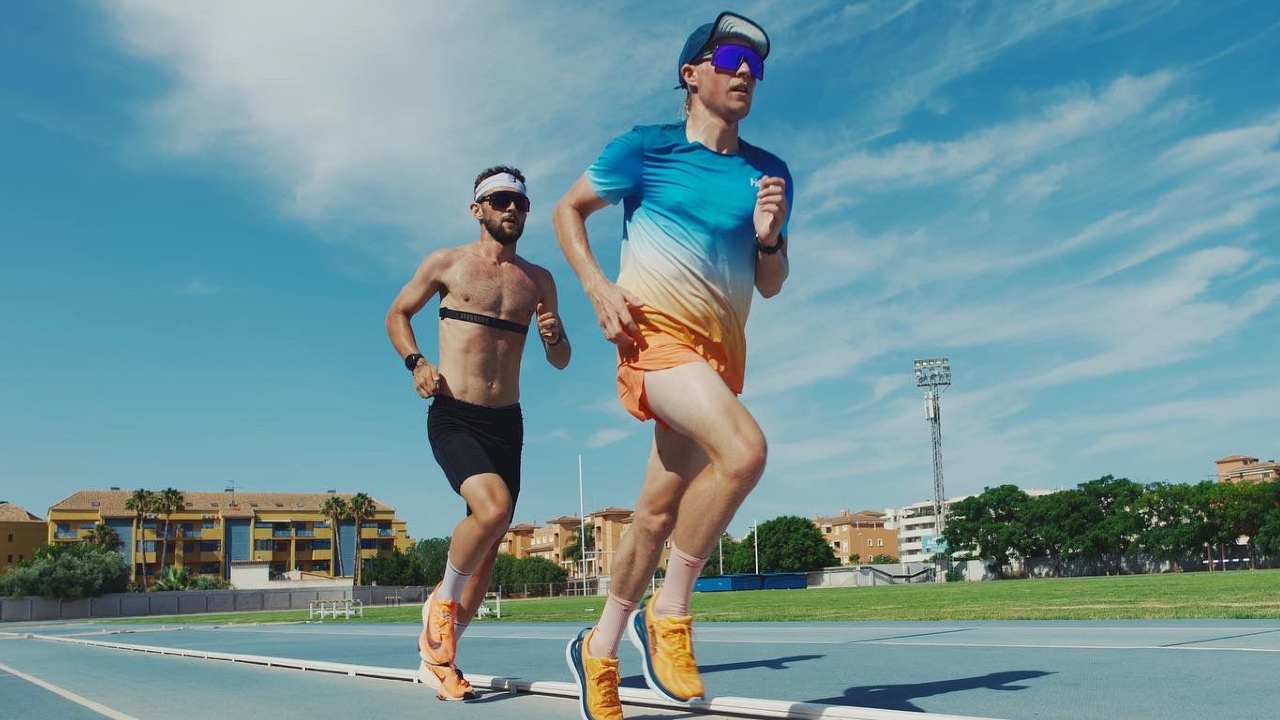 "It's the run which is a bit of an unknown. Lack of running would be an understatement, but it's a 70.3 and I'm sure I won't have time to think about how much my foot is hurting."
Learning experience for Bishop
Bishop, who finished on the podium at the Holten ITU European Cup last month, is hoping that IRONMAN 70.3 Swansea will offer him another chance to adapt to the rigours of middle-distance racing, stating: "I'm really looking forward to this weekend, it should be really interesting. I'm going into it with the mindset of just trying to learn as much as I can and just experience the race."
Bishop also acknowledged the presence of Alistair Brownlee on the start line, who he recognises "will be a big factor in terms of how the race is going to go" but is relishing the prospect of racing the two-time Olympic champion "and seeing where I am compared to him and how far I've got to go".
Since finishing fourth in Challenge Wales, Bishop has spent time on his bike set-up, explaining: "I've done a few specific sessions to get used to staying in position a bit longer and get more comfortable on the bike. Hopefully that will help me ride a bit quicker or save more energy throughout the race."
So a bit of a fact-finding mission for Bishop and Smales, but one they're both looking forward to.
"I always like racing in Britain whenever I can and I'm excited to be here," said Bishop.
And Smales added: "It's really good to see such a great field out there. Every week there seems to be a new British guy or girl coming onto the scene but it's not just the Brits, there's a good international field too."