This is a preview of IRONMAN 70.3 Swansea 2022 – you can read a full report on memorable wins for Alistair Brownlee – 10 years to the day after his London 2012 triumph – and Kat Matthews.
The city of Swansea in South Wales will be the primary focus of Elite triathlon in the UK this coming weekend, taking over the mantle so brilliant delivered by Sutton Park and the Birmingham 2022 Commonwealth Games a week ago.
We've already previewed the Volvo World Triathlon Para Series Swansea, which will take centre stage on Saturday. On Sunday, the Prince of Wales Dock and Swansea Marina will also provide the base for the debut of IRONMAN 70.3 Swansea. That includes a pretty impressive Pro start list too.
Start time and how to follow live
The race takes place on Sunday 7 August 2022, starting with a 1.9km swim in the Prince of Wales Dock.
The Pro race will start at 0700 local time. That corresponds to 0800 CET and 0200 Eastern Time.
With no broadcast / livestream scheduled, the ever reliable IRONMAN Tracker app will be the best source of up-to-date information about what is happening out on the course.
Kat Matthews heads the pack
IRONMAN World Championship silver medallist Kat Matthews returns to 'regular' racing action after the success of the Sub8 project. Those two full-distance efforts came in close succession, and so taking time to decompress from that, recover and rebuild feels like the ideal approach, given there are still major goals to come this year. Given the professional manner in which Matthews has managed her short, but impressive triathlon career so far, we wouldn't have expected anything else.
Kat was simply stunning over this distance at IRONMAN 70.3 Lanzarote, and of course will start as the hot favourite for another win here.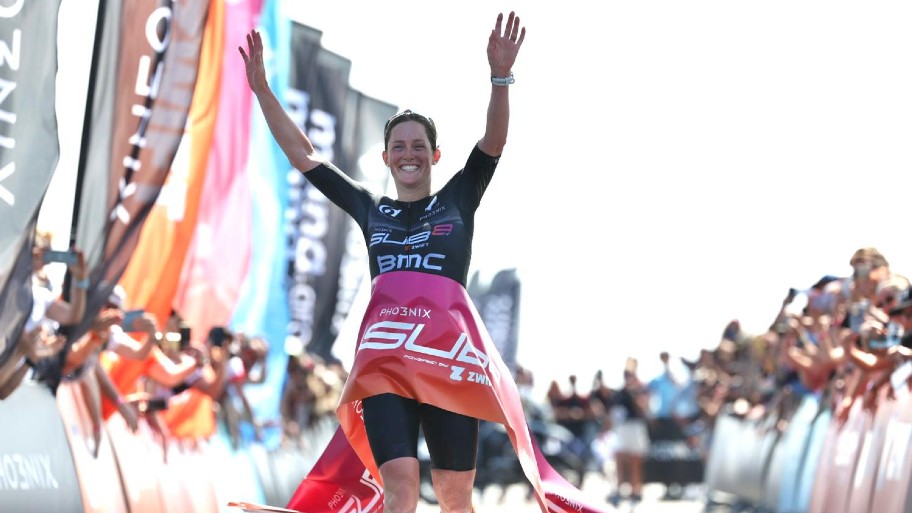 Kat's good friend and key team member during that SUB8 attempt, Ruth Astle, also had a great race in St George (fifth) and then went on to finish in the same position at the IRONMAN 70.3 European Championship, Elsinore, a week after Sub8. While her best results have been over the longer distance, she will have podium hopes here, and rightly so.
Another Brit who has been having a fine debut year in the Pro ranks is Lydia Dant. A winner at IRONMAN Lanzarote and second at IRONMAN 70.3 Luxembourg, she excels on the bike.
Unfortunately Nikki Bartlett is a late withdrawal due to COVID.
The trio above – in that order – would be my podium forecast.
Can Brownlee get back on track?
After looking good on the swim and bike recently at the PTO Canadian Open, stomach cramps from the early part of the run saw double Olympic champion, Alistair Brownlee, finish way off the pace in a distant 24th in Edmonton.
That, combined with being unable to start in both St George and the Sub7 project, mean that aside from fourth place at IRONMAN 70.3 Oceanside in early April, there's been an awful lot of training with little to show for it in 2022.
Alistair is still aiming for Kona this year (and still needs to qualify), and so this race is effectively part one of a two-stage process to achieve that. This would be a preparation race ahead of IRONMAN Kalmar, Sweden, which takes place in two weeks time – and falls on qualifying deadline weekend. It'll be Kalmar or bust.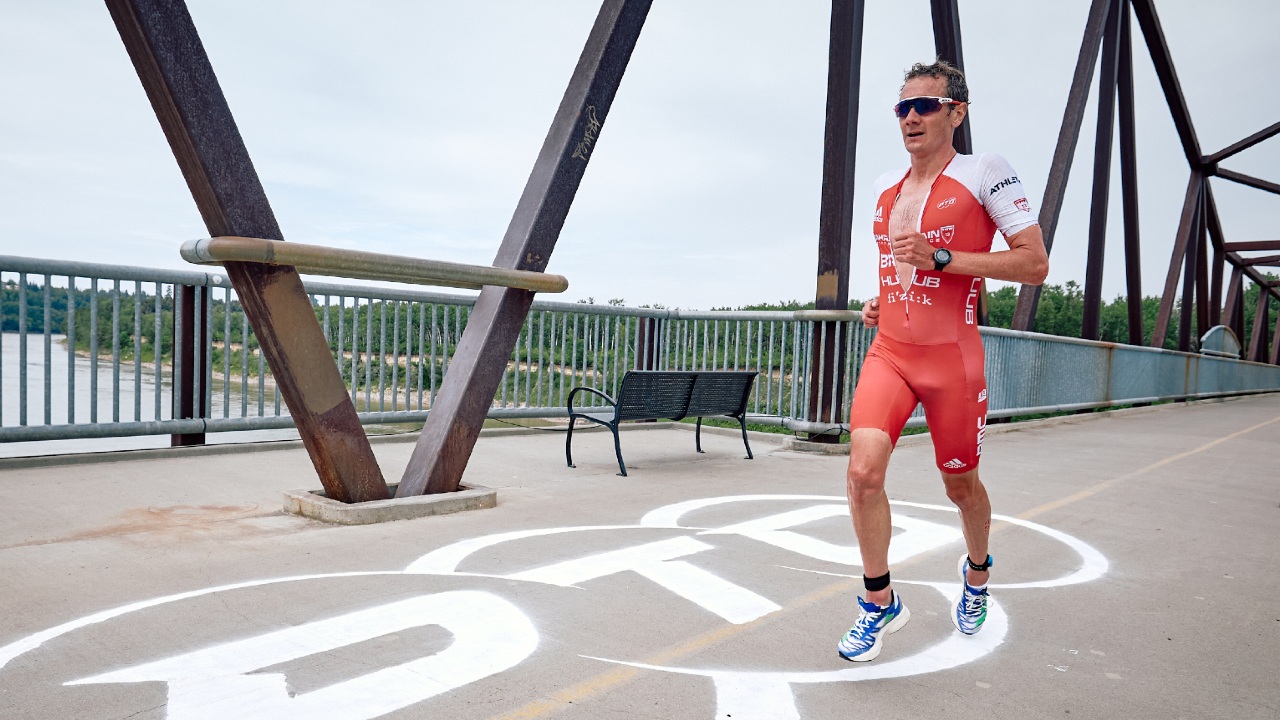 One of the chief rivals to Alistair had looked to be Australian Aaron Royle who has already won in Wales this year and was a fine third at the PTO Canadian Open recently. But he's just let organisers know that he'll no longer be racing as he's unwell after Edmonton.
Germany's Maurice Clavel has been a consistent performer for many years, including a top-10 finish at the IRONMAN 70.3 World Champs in 2016 and perhaps a career-best win at the IRONMAN African Championship last year.
As you would expect, there's plenty of additional British talent racing with the likes of Jack Hutchens, James Teagle, Thomas Davis, Tom Bishop, Harry Palmer, Liam Lloyd, Elliot Smales, Andrew Horsfall-Turner and more.
Hutchens, Palmer, Bishop and Davis finished 2/3/4/6 respectively, behind Aaron Royle, at Challenge Wales in June.
There's an interesting 'double' going on for at least three athletes, as Luke Pollard (GBR), Yohan Le Berre (FRA) and Cyril Viennot (FRA) are among those due to be on guiding duties for the World Triathlon Para Series race on Saturday. A busy week for Luke, after guiding Dave Ellis to gold in Birmingham.
Predictions? In Royle's absence it looks to be all about Alistair. If those stomach cramps in Edmonton prove to be a one off, then two weeks further on should mean that he'll be stronger in run fitness terms than the weakness he was quite open about going into Edmonton. We've seen many times historically, that he is quite capable of getting that fitness back pretty quickly.
In theory, the constantly rolling and punchy climbs along roads that hug the Gower's coastal clifftops should be right up his street, and with a good swim (perhaps aided by Horsfall-Turner), I would imagine there will be an early break on the bike by the time they reach Mumbles.
I don't think there will be many there – and would fully expect Alistair to want to go solo from fairly early in the race, on terrain that might well suit that approach. And thus, on the basis that form is temporary and class in permanent, I'm going to go Alistair to get the job done and finally get 2022 rolling, with the places up for grabs…
Prize Money: What's on the line?
The prize purse on offer this weekend is $30,000 – with each of the winners collecting a $4,000 share of that total.
In addition to money, there will be a total of four qualifying slots (two MPRO / two FPRO) for the IRONMAN 70.3 World Championship in St George, October 28-29 2022.
The total funds will be paid eight-deep, as follows:
$4,000
$2,750
$2,000
$1,750
$1,500
$1,250
$1,000
$750
Of course, thanks to the formation of the Professional Triathletes Organisation, financial rewards from performance are not solely from on-the-day performances.
The PTO World Rankings will see a total of $2million awarded at the end of 2022, based up on the final standings in those points tables. The rewards there can be substantial, with a move up or down the rankings system potentially earning you more than any individual event.