From being "as good as I've been for a long time," to the devastating realisation that he wouldn't be able to start the IRONMAN World Championship in St George summed up Alistair Brownlee's fortunes last week.
On the eve of the race and almost straight after news had broken that Gustav Iden was out, we quickly learned that double Olympic champion Brownlee had also been hit by illness and would be unable to start.
Months of preparation and focus with nothing to show for it.
Utah frustration
We spoke to Alistair on Thursday about the last few days and it's probably no surprise that the word 'frustrating' was one that was never far from his lips, even if physically, he was feeling much better.
"I'm ok now thanks. I changed my (travel) plans the other day, so I am at home now. It's just been a very, very frustrating week.
"I went from last weekend being in a position, thinking that I'm in a place here (physically), as good as I've been for a long time, and looking forward to trying to win the race. To then thinking that I can't even compete. I think it was a bit of a flare-up of an illness that I'd had before… it was just very, very frustrating sitting there and watching that race."
Alistair confirmed that a week out, all looked on track:
"I was well before. Where you are training that hard, you are always on a bit of a line – but I thought I was ok. In the days before the race I just was struggling, felt really rough and just thought I can't start a race where I'm definitely not in a position to race as well as I want to race. Very frustrating."
Reflections on the men's race in St George
That frustration was perhaps heightened when having to watch the race from the sidelines. I was personally a little surprised that there was both a small lead group in the swim, and that they stayed clear for the entire 180km on the bike too. What was Alistair's take on how the race played out?
"Yeah, I didn't expect that to happen. I was just watching it, to be honest really frustrated, thinking this would have worked out perfectly for me.
"It was definitely not what I expected. I expected probably quite a big front pack as it all came together, then really not a lot happening until the back end of the race when it got hilly and stuff, and then groups forming. Then just come down to a running race with the two Norwegians dominating it."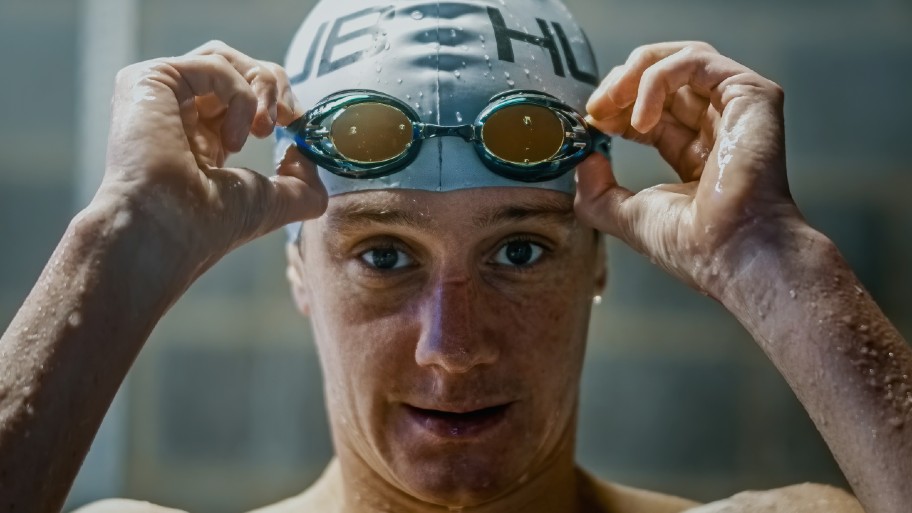 A spanner in the works
Way back in February this year, I wrote an extended feature on how important the eight Kona qualification slots on offer in St George could prove, to those racing. A new addition as a result of the global pandemic and the timing of the race relative to Kona 2022 (October), Brownlee was one of the names that I highlighted in that context, particularly with his upcoming Sub7 Project in early June further restricting his schedule.
That DNS in St George means that this line from that February piece, is now a reality:
If Kona is on his mind, you can be absolutely certain that trying to fit another full-distance race in along the way (for qualification), is 100% not part of any optimal season planning process.
Far from ideal, Brownlee is however still intent of returning to Kona in October, telling us: "It does put a big spanner in the works. I want to do Kona, and I guess after Sub7 then a big focus of mine is going to be a combination of the PTO races and Kona – but I've got to do an Ironman to qualify now. I'll work that out when I need to.
"I thought there was loads of opportunity (to qualify)… but no, I don't know yet, I'm going to do Sub7 first and see after that."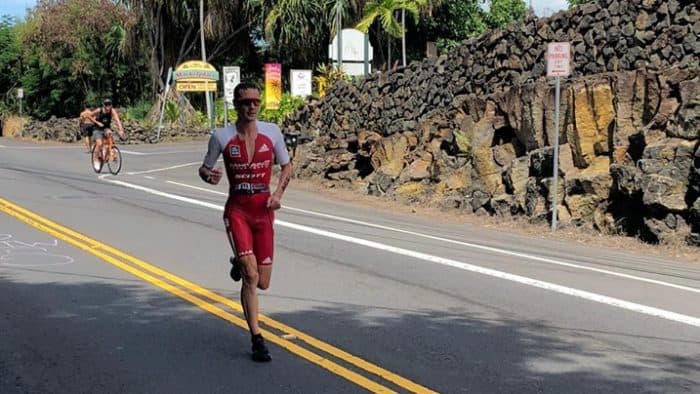 Potential races (including MPRO qualification slots)
When you break the options down, there really aren't that many on the table. That is especially the case with Sub7 coming up and potentially two PTO Tour races to consider too.
While Alistair's focus is of course now on that Sub7 date, I thought I'd look at what the remaining calendar (for Pro Men) is for Kona 2022 qualification:
SUB7 takes place 5th/6th June, Germany
12th June – Des Moines (North American Champs) – 3 slots **
12th June – Cairns (Asia Pacific Champs) – 3 slots **
26th June – Frankfurt (European Champs) – 3 slots
26th June – France – 1 slot
3rd July – Austria – 1 slot
10th July – Vittoria (Spain) – 2 slots
24th July – Lake Placid – 2 slots
20th August – Kalmar – 2 slots
21st August – Mont Tremblant – 2 slots
Qualification deadline for Kona 2022 is 21st August 2022
(** just a week after Sub7, from both a time (recovery) and travel perspective, these are almost certainly not realistic options – though I've included here for completeness)
Which races, potentially, could work the best? In general terms, most athletes would like to qualify as early as possible. Sure, some are happy – and actively seek – to do Ironman races relatively close together and perform well on that basis, but it's clearly a more risky approach for most.
While Alistair will believe he can win any race he starts (and all of these athletes are already qualified), more slots available at a race does provide a little more wiggle room, should your day not go fully to plan. It's notable that both IRONMAN France and IRONMAN Austria only have one slot available, for example.
How much recovery will be needed from Sub7? While planned to be much faster, if all has gone well then the energy costs starting the marathon at the Dekra Lausitzring in June should be significantly lower than normal (drafting / pacers / less time on bike). How fast that marathon is, will be key to its physical cost – and what recovery is needed.
Frankfurt would tick the 'early' box, but at times has been both exceptionally hot and falls just three weeks after Sub7. Possible certainly, but perhaps not optimal.
IF the first two PTO events are in his sights (Canadian Open / Collins Cup), then that rules out all of Lake Placid, Kalmar and Mont Tremblant as options, due to date clashes.
Taking everything into account, if I had to try and make an educated guess then IRONMAN Vittoria-Gasteiz in Northern Spain could be the best fit. Alistair also spends a lot of time training in Spain and travel is very easy too.
Two weeks prior to the Canadian Open is likely closer than he would like – but there are a lot of plates to spin this year, and if Kona is the biggest target, compromises will need to be made along the way. That could be one worth making.
---
Jonny and Alistair Brownlee were speaking as part of their work with American Pistachio Growers. Pistachios are a convenient protein snack that's portable and doesn't require any preparation. The Brownlee Brothers incorporate pistachios into their training diet to fuel their active lifestyles, and to help refuel and recover before and after a workout.
For more information you can visit www.americanpistachios.co.uk.