Alistair Brownlee has already scaled short-course triathlon's peaks twice, and now he stands on the brink of a bid to replicate that greatness over long distances.
The British two-time Olympic Champion is about to embark on a month which could catapult him to new glories.
On Saturday the 34-year-old Yorkshireman will line up for the delayed 2021 IRONMAN World Championship in St George. Then, just four weeks later, he and Norwegian prodigy Kristian Blummenfelt will bid to reach new levels in that Sub7 race in Germany.
Brownlee has been through a tortuous couple of years, with his plans decimated by a serious ankle injury. That ruined his hopes of bidding for a third Olympic gold in Tokyo last summer, and resulted in surgery which meant almost a year out of action.
To say Alistair's reappearance at IRONMAN 70.3 Oceanside was eagerly-awaited would be something of an understatement. So when he blew up late in the race to finish fourth behind Jackson Laundry, there was disappointment in some quarters.
Brownlee himself said in the immediate aftermath: "I must be a bit rusty", but four weeks on he has a more precise take on things. Specifically that he was battling illness.
Brownlee on Oceanside
Speaking in a Bahrain Endurance 13 video on Facebook, Alistair said: "I was really disappointed with my performance in Oceanside.
"I knew the fitness was in a really good place and I was well prepared for it. I think that actually I was really ill about a week before the race and I thought I'd got better and when it came to the race I realised that probably I wasn't fully better and that I was actually pretty sick."
What Brownlee is about to attempt will prevent a significant long-course triathlon challenge – peaking twice over the full distance in a matter of a month. He has said St George and Sub7 have "equal priority".
"I've trained hard for a long time for this race and Sub7. Obviously they come quite close together, so I wanted to be in really great shape for both of them. With only a month apart I've done all I can to get here in a great position."
Brownlee camp excited
Pro View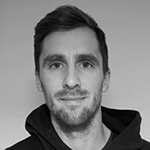 Mark Buckingham
Mark is an ex pro triathlete in short and long course racing and Head Coach of
Brownlee Fitness
. Together with Alistair and Jonny they have created training plans for Triathlon, aimed at all levels and distances.
The vibes coming from the Brownlee camp, both around his Sub7 preparation and on a more general level, have been hugely positive going into St George.
Mark Buckingham, Head Coach of Brownlee Fitness, knows the London and Rio king as well as anybody, and cannot wait to see him take on the rugged Utah terrain this weekend.
"I'm looking forward to seeing Alistair race in St George," he told TRI247.
"Unfortunately we didn't get to see his full potential in Oceanside due to illness, and if that's Al at 80%, then we're in for a real treat this weekend.
"He's been training up in Flagstaff, Arizona for a month and been putting in a hell of a shift to be in the best shape possible for St George and Sub7."
Two-time Kona king Chris McCormack believes Brownlee must show more patience if he is to truly excel at the Ironman distance, and Buckingham's take on the race would seem to back up the need to be strong late in the day.
"Even without Jan (Frodeno) racing this weekend, the field is stacked and I think the winner will be the athlete that can hold pace the best in the last 10km of the run," says Buckingham.
"The most interesting part of the race will be to see who gets caught in the World Champs 'moment' and punches up those hills on the bike course like they're racing the 70.3. This course is monumental."
Brownlee has prepared long and hard for this moment, and on Saturday we will finally get the acid test. If the pre-race words are anything to go by, time to get the popcorn ready.