Ruth Astle has praised the concept and coverage of the Sub7Sub8 event earlier this month, labelling it a blueprint for the future and one of the best productions in the sport's history.
The British star was a pacer for Kat Matthews on her bike and run legs and helped her compatriot clock a stunning 7:31:54 to overcome Nicola Spirig.
On her Youtube channel, [embedded below], Astle called for more team-based events as she recalled her Sub7Sub8 adventure.
Team spirit
"That kind of event, having that team dynamic, is just really cool," she said. "I really hope it's something they can develop, that they can look at doing some slightly different things.
"Maybe different team formats, like Collins Cup and some shorter events with less pacers or something. But, definitely, it seems to have legs.
"I also think the commentary and the whole production was the best that's ever been done in triathlon.
"I've had lots of feedback from other people that watched it saying similar. So, again, hopefully if Ironman, PTO, Challenge can take that feedback and use it in future then I definitely think we can help grow the sport.
"What an experience, what a great thing to be part of. I absolutely loved it and hopefully there'll be some more in the future."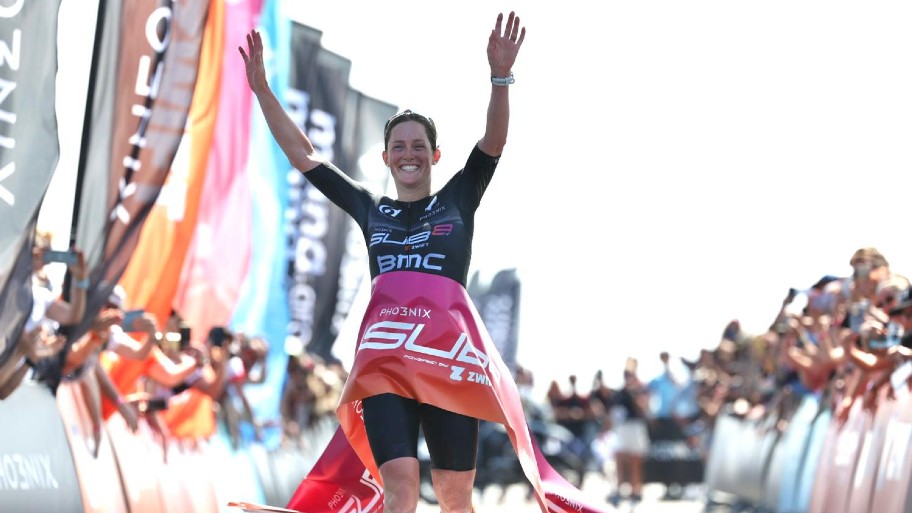 Magnificent Matthews
Astle applauded Matthews' incredible achievement at Sub7Sub8, noting that she had put in a career-best display to finish second at the IRONMAN World Championship in St George the month prior.
"She actually just kept running really consistently," Astle said. "I think she had one lap where she picked it up a little bit when she overtook Nicola.
"But, generally, if you look at all her lap splits, [they were] super consistent.
"I had done St George as well. For me, I don't think I would have been able to do another Ironman that close post that harder race.
"And especially with how deep Kat went at St George, from not feeling that great, it not being her perfect race, for her to bring out that kind of performance, [it was] absolutely unbelievable.
"I was just running with her [thinking] I can't believe you're managing to do
this and that you've handled all the pressure, you stepped up late. Just amazing.
"So to see her then cross that line in such a ridiculous time. Super impressive."