Lydia Dant continued an incredible run of success for British women at IRONMAN Lanzarote on Saturday on her very first start at the distance, while there was also a maiden win for Belgium's Kenneth Vandendriessche.
Dant, winner of the Outlaw Half Nottingham last June, made her mark in stunning style by surging clear on the bike and then holding off the strong-running Els Visser (NED) in the closing stages.
And in typically warm and windy conditions in the Canary Islands, Vandendriessche paced things perfectly as he collared Mathias Petersen (DEN) in the second half of the run.
PRO Men – Relentless Vandendriessche
Vandendriessche notched his first full-distance IRONMAN victory thanks to quickest bike and run splits for an overall time of 8:39:56.
Third earlier this month at the World Championship Middle Distance duathlon in Viborg, he was just outside the top 20 after the swim.
But on the bike as Petersen and Philipp Bahlke (GER) swapped the lead, it was Vandendriessche who was making stealthy progress behind them and his 4:56:04 was the best of the day, though still left him nearly six minutes down at T2.
But he steadily whittled that down and the Belgian caught Petersen and moved into the lead at around the 30km mark.
He stayed on strongly from then on and his marathon time of 2:40:37 was well ahead of his rivals. It gave him a cushion of 2:49 to second-placed Petersen, with Bahlke just holding onto third, 11:17 down.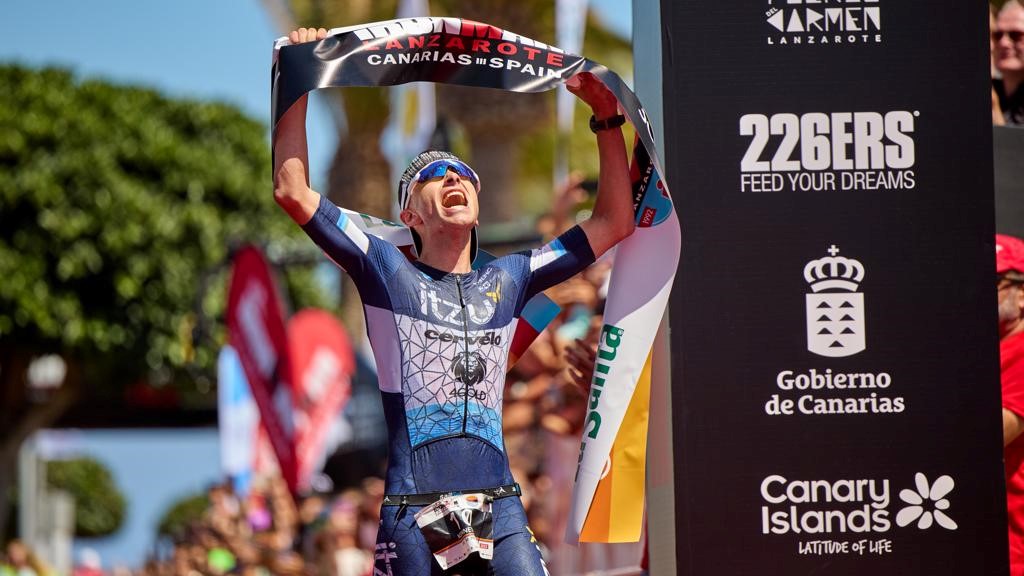 Pro Women – Delight for debutant Dant
Great Britain's Dant notched a famous victory on her first-ever full-distance start.
She was continuing the outstanding record of British women at IRONMAN Lanzarote. Hers was the ninth triumph since 2008 and she was following in the footsteps of Bella Bayliss (twice), Catriona Morrison, Rachel Joyce, Lucy Gossage (twice), Lucy Charles-Barclay and Nikki Bartlett – quite a list!
Emma Bilham (SUI) and Elisabetta Curridori (ITA) had set the pace in the swim, with Dant out of the water in third, 1:28 back.
But by the first checkpoint on the bike at 37.5km, Dant was in front and she was never headed.
Only Visser, who moved into second, was within range as the gaps elsewhere ballooned.
Visser was 8:09 back at 89km but she managed to cut that to 6:14 by the end of the bike leg and then picked up a further minute at T2.
Team Passion Fit athlete Dant had described herself as "nervous, excited and apprehensive" in the build up to the race – and she probably felt all those emotions during the next three hours.
For Dutchwoman Visser was quicker on the run – but not by a big enough margin – and Dant was still 2:40 to the good going into the final 10km and she closed it out in good style to stop the clock in 9:37:26, with Visser at +1:44.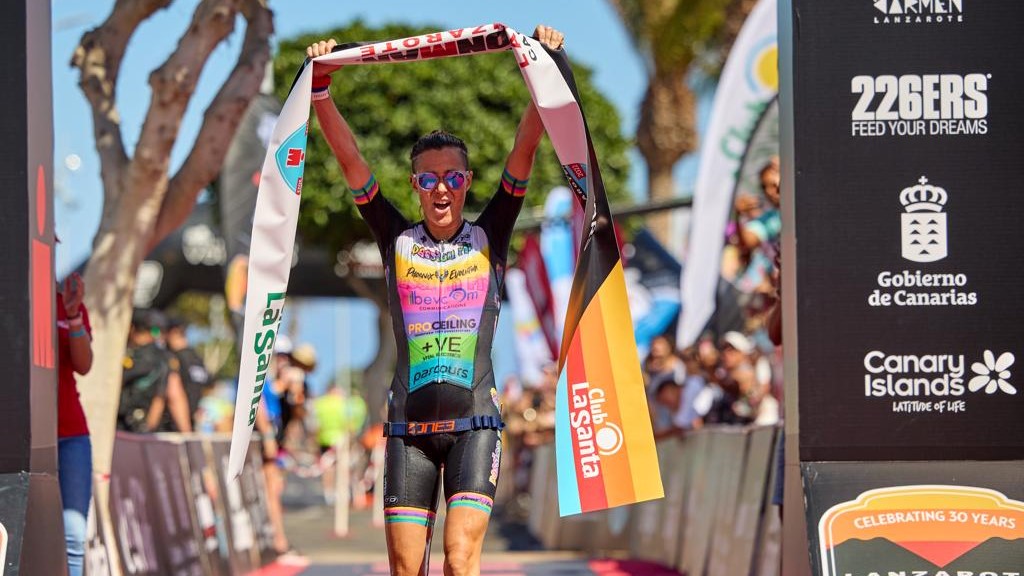 Speaking afterwards she admitted: "It's going to take a while to sink in! I decided just to ride my own ride today and see what happened.
"I've spent a lot of time out here so know the course pretty well and just backed myself.
"I was a bit worried on the run – Els is a top-class athlete – and I've never run more than 33km before so I had no idea how that extra 10k was going to feel.
"It felt surreal crossing the line. Literally 12 months ago I'd just finished my job in the corporate world and hadn't even got my PRO licence."
IRONMAN Lanzarote 2022 results
Saturday May 21, 2022
PRO Men
Kenneth Vandendriessche (BEL) 8:39:56
Mathias Petersen (DEN) 8:42:45
Philipp Bahlke (GER) 8:51:13
Dominik Sowieja (GER) 8:52:35
Samuel Hürzeler (SUI) 8:53:41
PRO WOMEN
Lydia Dant (GBR) 9:37:26
Els Visser (NLD) 9:39:11
Elisabetta Curridori (ITA) 10:02:52
Jenny Schulz (GER) 10:16:41
Angela Naeth (CAN) 10:34:01