In what I'm sure was my longest absence from the National Water Sports Centre, Holme Pierrepont, in more than a decade, it was great to be back this weekend for the return in 2021 of the Outlaw Half Nottingham.
Most weather forecasts had suggested that everyone was going to get wet, very wet (and we didn't want to repeat that again…), but when it came to race day, most of the field were likely back from the bike before we did see notable precipitation… and even that didn't last too long. Nice.
As with all events in the current pandemic world, plenty of changes made, including the location of the bike park to allow for social distancing. Memories of the monster transition at the 2006 World Championships in Lausanne returned – this was a BIG one, I'm reliably informed something of the order of a half a mile long.
Getting circa 1400 athletes into the water, in time-trial format and to schedule is no easy task, but once again the organising team ticked off that box in typical style. Even those fearful of the water and lacking training over the past 18 months had smiles on their faces – it was one of those, 'it's good to be back' days. I can assure you that everyone working behind the scenes to make it all work felt the same.
At the sharp end, there was some quality racing too, featuring a deep field of many of the UK's top age-group and up-and-coming elite athletes. For me, as one of the on-site commentary team, it was another 'think-on-your-feet' day (they all are, trust me!), when elite athlete #79 emerged from the water and had clearly caught many of those in front. Having prepped for the race, I was pretty sure that the last Elite number was 78. Where did #79 appear from?!
Having also had the benefit of being at Eton Dorney last weekend, I quickly realised that Josh Lewis must have been a late addition and a wave from Josh confirmed that my thinking was correct as he ran through T1. Having represented Guernsey at the 2018 Commonwealth Games, this was his first attempt at the middle distance – he will be rightly pleased that he trusted his body to bounce back from last week.
Another middle distance debutant, Megan McDonald, also nearly took the win in another close race, where Lydia Dant (Passion Fit) really needed the 1:22 run she produced, as the margin at the end was just 29 seconds after almost four and a half hours of racing.
Congratulations to everyone involved at Outlaw Half Nottingham. See you again at Holkham Hall in two weeks time?
---
Josh Lewis and Lydia Dant claim wins
Outlaw Half Nottingham crowned two new champions as Josh Lewis and Lydia Dant earned classy victories in a competitive field.
The race started with three-time Olympian and multiple world champion, Tim Don, diving into the Regatta Lake at 6am. The rest of the field followed in individual time trial format, a modification to the normal format due to coronavirus restrictions.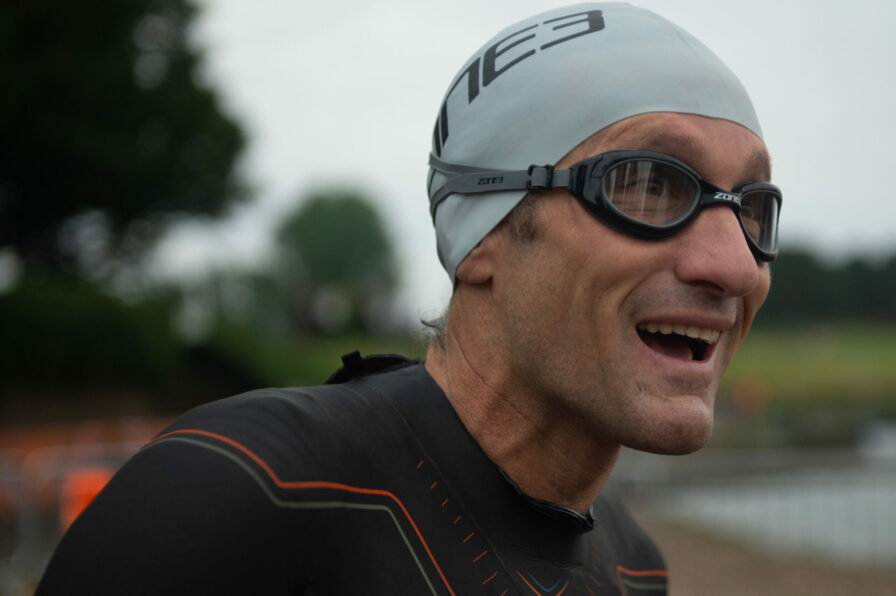 Swansea-based former elite swimmer, Andrew Horsfall-Turner quickly made up the time gaps that the first few athletes had and powered to the swim exit well ahead. However, his impressive swim time was later surpassed by Lewis, who had started further down the field having been a late entry
Horsfall-Turner set the fastest bike split (2:07:12), putting him more than three minutes ahead of the rest of the field at the start of the 13.1mile run. Don slightly reduced that by the third and final lap, but Lewis that was moving the quickest of the trio. His final run split of 1:15:41 secured the win, once the start-time adjustments were made.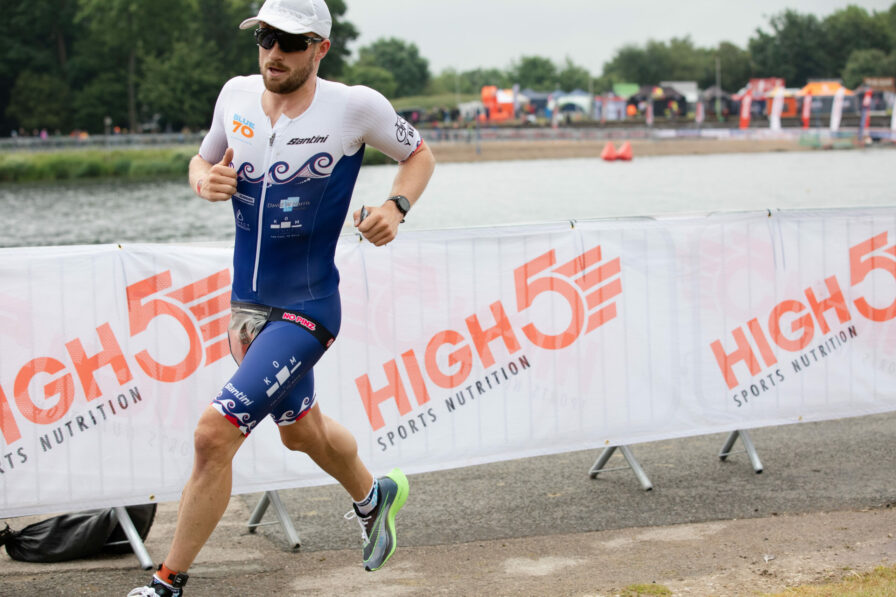 Lewis didn't cross the line first, but due to the time gaps at the start, he won in a time of 3:55:14, a minute and a half clear of Horsfall-Turner, with Don in third. He said: "Starting at the back was a bit of a carrot in front of me. I used my swim to my benefit and tried to munch through the field as much as I could. I hoped that I would be in the top five. I didn't honestly think I would win."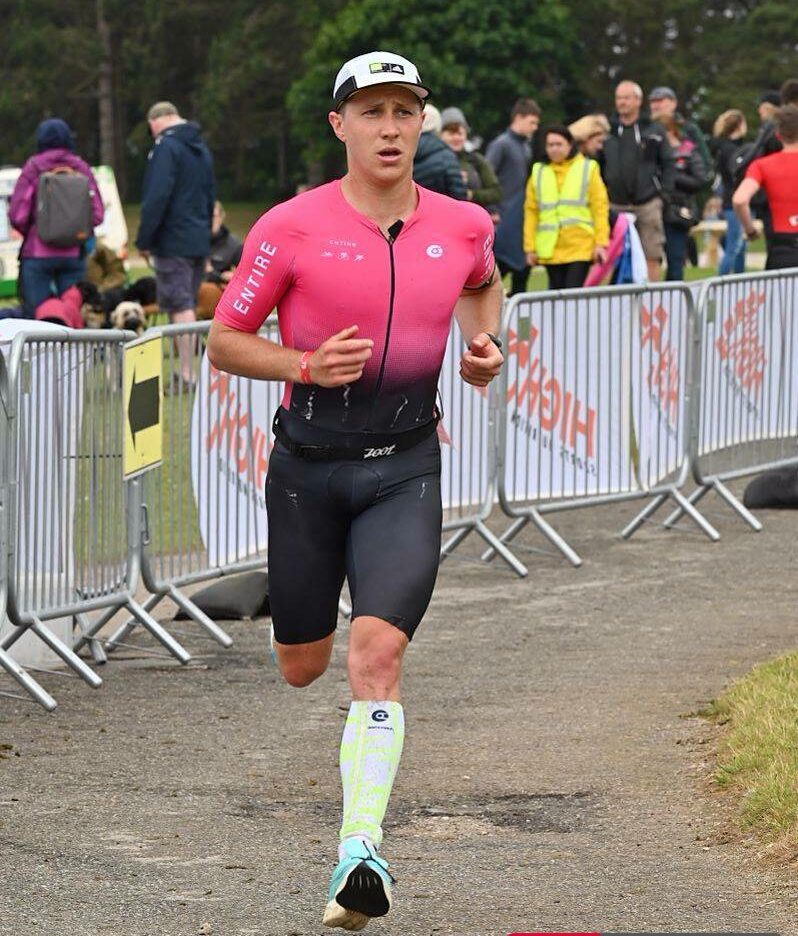 Horsfall-Turner set a marker to allow him to turn professional after he's raced as an age-group athlete at the World Championships in Kona in October. He said: "I wanted to go from the gun and see what happened. I was looking over my shoulder all day waiting for Tim to come past. Just to be on the podium at such a big event with a stacked field is incredible."
Don said: "It was a good day. In these times, it's just great to race. The course was awesome, I had a great day and it's Father's Day, so hopefully lunch is ready!"
Former elite junior Megan McDonald started her first middle distance race by setting the fastest swim split (26:45) and maintained her lead through the bike leg. She led the run and looked strong, but Lydia Dant was eating up the ground behind her.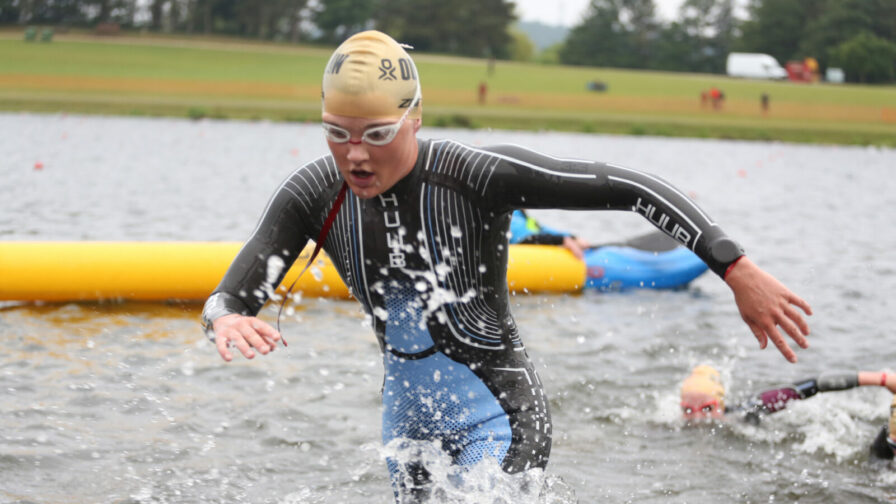 Dant needed to overcome a slower swim, but she did that in style with a bike split of 2:20:35 and an impressive 1:22:21 run.
She said: "The bike course was more challenging than I thought it was going to be, but it was a really well marshalled course and there were so many people out there, it was absolutely ace."
She added: "Over the last 18 months I've had quite a transformation, decided to ditch my job and set up my own bike fitting consultancy business. It's been a leap of faith. It's quite a meaningful day."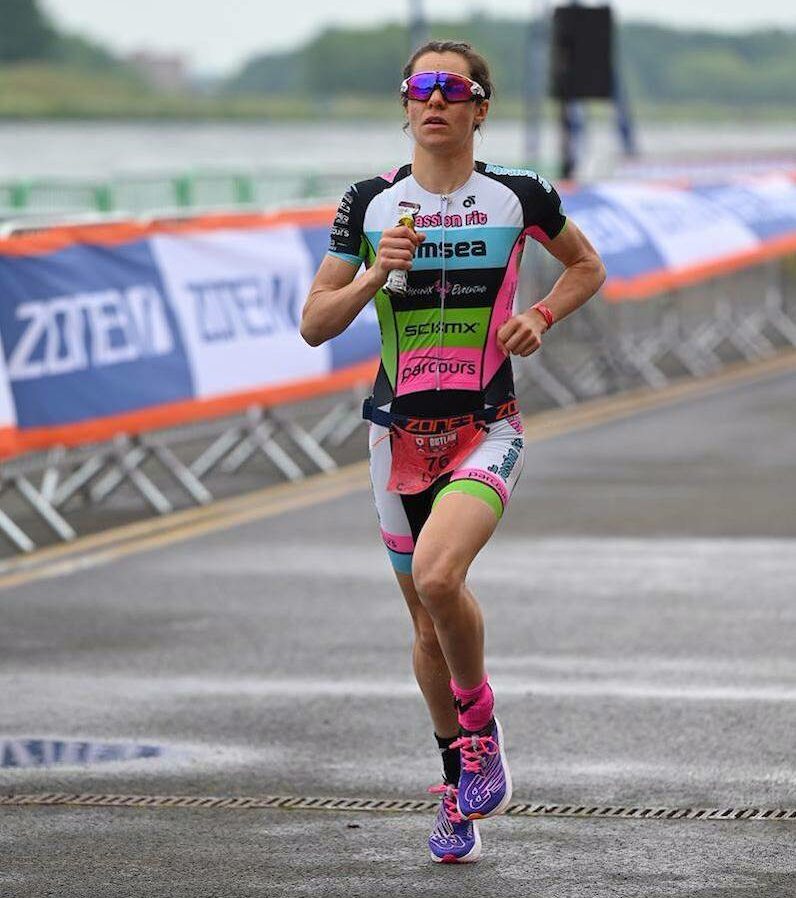 McDonald said: "It just wanted to get round. I didn't expect too much from myself. I'm really happy with the result. It was nice to be back racing with a crowd."
Rosie Weston was third and already has an eye on Outlaw Half Hokham in two week's time. She said: "The run went really well. I managed to push really hard and brought myself into third, so I'm really pleased."
Team Franco's Flyers won the Relay event with swimmer, James Franco, doubling his athletic performance with a day volunteering as part of the event crew. His 'cool down' was a 13.1mile ride as the bike lead in the women's race before helping the later finishers around the course. His relay team members Adam Kenway and Andy Harding helped their relay team to win top honors.
After a year of virtually no racing, the event marked a joyous return that the grey weather couldn't dampen. Thousands of pounds will have been raised for charity, 1400 athletes crossed the finishing line and the Outlaw Triathlon Series is ready to roll again at Outlaw Half Holkham on 4 July.
Outlaw Half Nottingham results 2021
Sunday June 20, 2021 – 1.2mile swim, 56mile bike, 13.1mile run
ELITE MEN
Josh Lewis, NTPCW, 3:55:14
Andrew Horsfall-Turner, 3:56:47
Tim Don, 3:57:53
Harry Palmer, 3:58:48
Donald Brooks, TORQ Performnce, 3:59:34
Chris Standidge, Total Tri Training, 4:00:18
Finn Arentz, Tenby Aces, 4:01:04
Neil Eddy, 4:01:31
Lewis Eccleston, Manchester Triathlon Club, 4:03:00
William Draper, Manx Tri, 4:03:38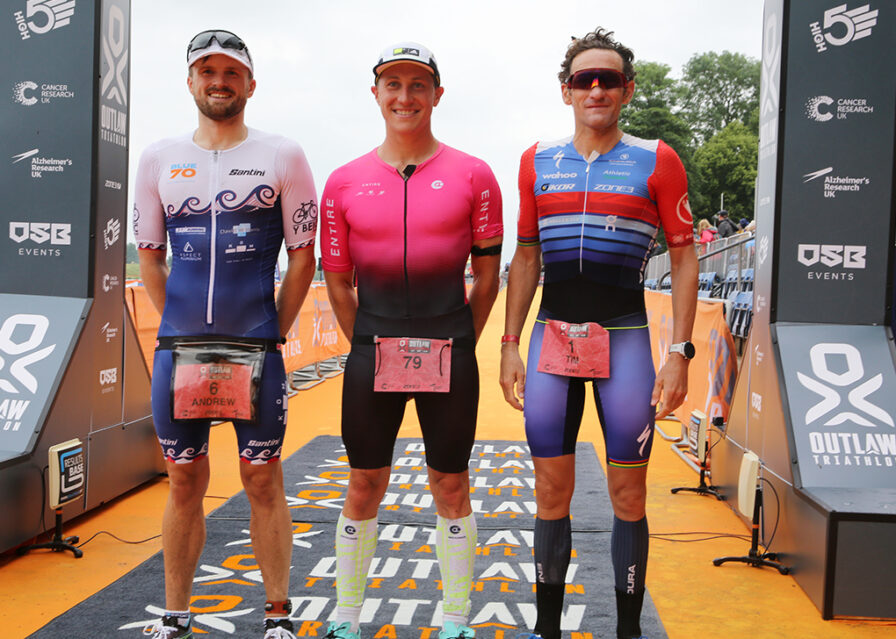 ELITE WOMEN
Lydia Dant, Passion Fit, 4:24:47
Megan Mcdonald, 4:25:16
Rosie Weston, Team Cherwell, 4:32:40
Bex Rimmington, Hoao Multisport, 4:38:14
Clare Weller, Tri Harder, 4:39:33
Jo Wright, Farnham Tri Club, 4:39:47
Joanne Clarke, Riot Racing Club, 4:41:36
Laura Gray, Total Tri Training, 4:42:28
Hannah Falherty, Riot Racing Club, 4:44:49
Michelle Vandeventer, Passion Fit, 4:46:53
NOTE – First female AG athlete was Lauren Wilson (F25-29), who finished in a time of 4:44:06, which was the ninth fastest female time of the day