Pro athletes got their own race this weekend in IRONMAN 70.3 racing. While Rapperswil-Jona in Switzerland hosted the Pro Men, the Pro Women were racing for the same $15,000 prize purse at IRONMAN 70.3 Luxembourg – Region Moselle.
Both races also had three qualification slots for the IRONMAN 70.3 World Championship in October.
After a successful trio of European races in May, Emma-Pallant Browne was back from her South Africa base, this event providing preparations for the IRONMAN 70.3 European Championship next week in Elsinore, Denmark. She would start as race favourite – and deliver on that.
Swim
The opening 1.9km swim saw a trio of athletes exit the water together. With water temperatures well above 24 degrees, no wetsuits today.
Justine Mathieux (FRA) lead the way, but she had Nina Derron (SUI) and Pallant-Browne in her shadows. They were 30 seconds clear of Marta Bernardi (ITA), before a gap of almost three minutes back to the chasers.
In that group was Great Britain's Lydia Dant, the recent winner of IRONMAN Lanzarote. Having also raced at IRONMAN 70.3 Lanzarote (twice) and the Ocean Lava Triathlon, Luxembourg actually represented her first Pro start outside of Lanzarote! She would be looking to make moves on her favourite cycling discipline.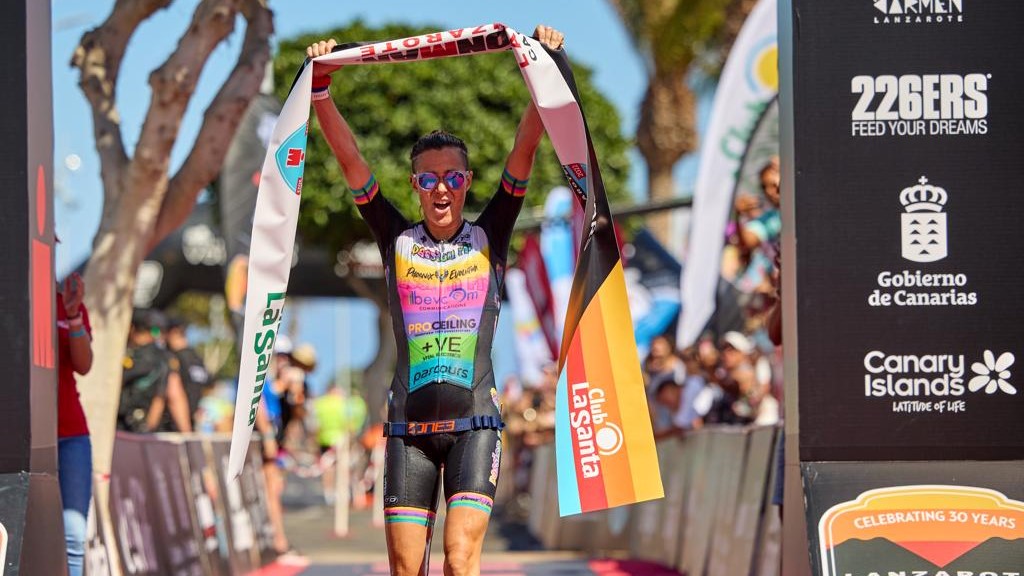 Bike
Pallant-Browne moved clear of Mathieux and Derron on the bike, but the real mover was coming from behind. Having set a bike course record at IRONMAN Lanzarote, Lydia Dant was once again displaying her cycling talents.
Moving through the field and making up time on everyone, Dant was up to second place halfway through the bike, two minutes back. By 80km, that deficit had been eliminated, and we would get Dant and Pallant-Browne coming into T2 together, almost six minutes clear of Marta Bernardi (ITA) in third place.
Dant clocked a 2:22:33, versus the 2:25:55 of Pallant-Browne.
Run
Once onto the run, and no surprise of course to see Pallant-Browne – a former European U23 Cross Country Champion – take control immediately and run away to another win.
While there was no pressure on her, Emma extended her lead at every check point and by the time the finish line arrived – and a 1:19:32 run split – Pallant-Browne's winning margin was more than seven minutes.
While Dant did lose a little time on the run to third and fourth place, it was not enough to reverse her fine efforts on the bike, and she would finish clear in second. We'll likely see her take another significant move up the PTO Rankings next week as a result.
Having already won in Riccione and Mallorca this year, Emma adds a third victory to her 2022 palmarès. She will be joined by Dant next week in Elsinore, in what will be a much deeper Pro field, and which could prove quite key when Collins Cup qualification and Captain's picks come around very soon.
IRONMAN 70.3 Luxembourg 2022 results
Sunday 19 June 2022 – 1.9km / 90km / 21.1km
Pro Women
1. Emma Pallant-Browne (GBR) – 4:17:43
2. Lydia Dant (GBR) – 4:25:07
3. Marta Bernardi (ITA) – 4:28:22
4. Daniela Kleiser (GER) – 4:34:19
5. Dimity-Lee Duke (AUS) – 4:37:11