It all came down to the run at IRONMAN 70.3 Warsaw on Sunday.
Pro Men
Ukraine's Sergiy Kurochkin narrowly lead out the opening 1.9km swim in Lake Zegrzynski, but with the top eight athletes separated by just 14 seconds, the opening discipline would not play a major role in determining the winner of the second edition of this race.
It was almost a case of 'as you were' after 90km of cycling too, with six of that group recording 2:02 bike splits on the flat and fast bike course, all reaching the dismount line within seconds.
Home athlete Robert Wilkowiecki (POL) would prove to be the quickest on the run (1:11:06), to take the win by just over a minute from Ognjen Stojanovic (SRB). Kurochkin – who was fifth last year – improved two places to complete the podium.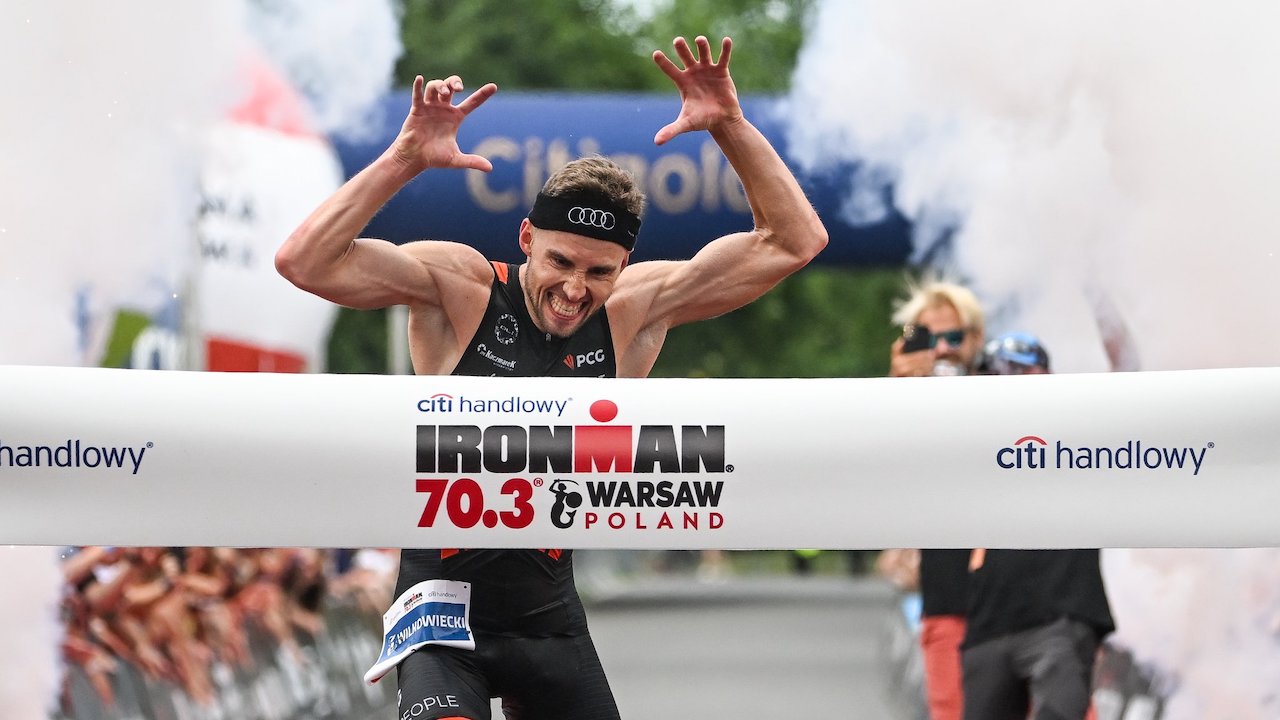 British athletes filled the next two places, courtesy of Colin Norris and Harry Palmer. For Palmer – who won the Outlaw Half Bowood last year – that was his highest placing in IRONMAN 70.3 Pro racing to date.
Pro Women
A very small female Pro field saw all four finishers start the run with just 45 seconds between them.
With a 1:27:07 run, Paulina Kotfica (POL) took the win ahead of the French duo of Julie Iemmolo and Eloise Du Luart.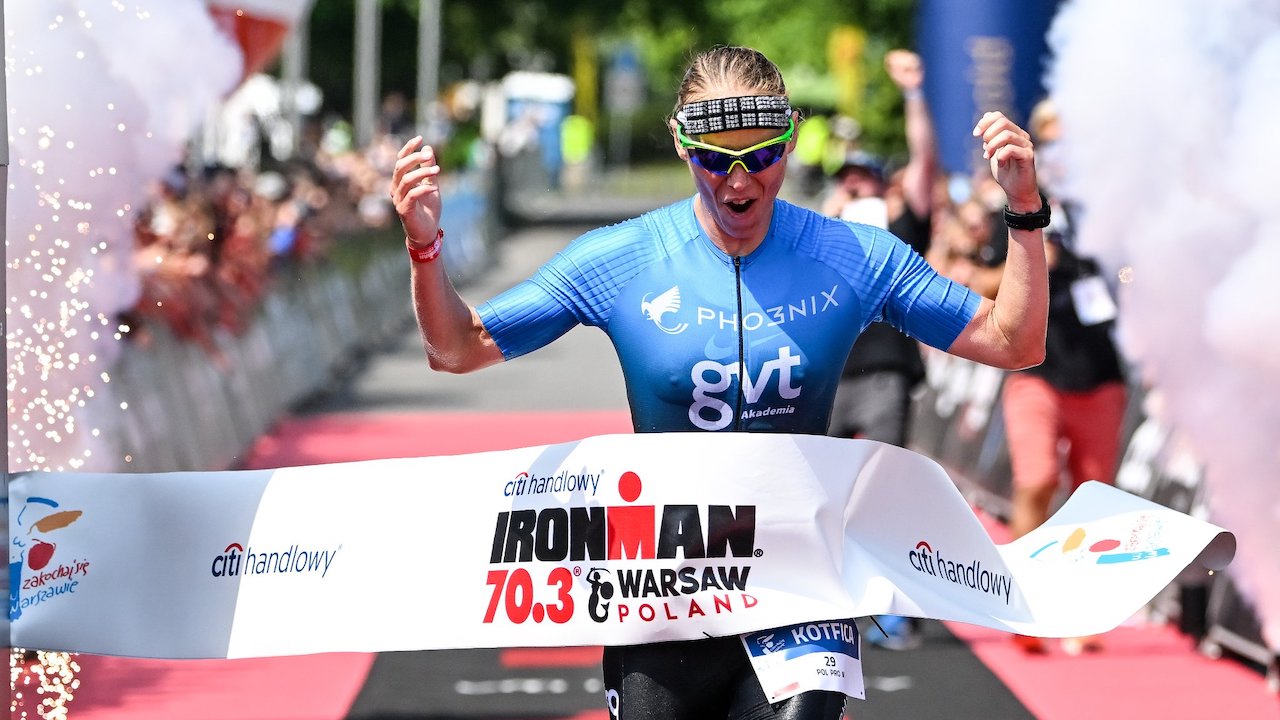 IRONMAN 70.3 Warsaw 2022 results
Sunday 12 June 2022 – 1.9km / 90km / 21.1km
Pro Men
1. Robert Wilkowiecki (POL) – 3:38:43
2. Ognjen Stojanovic (SRB) – 3:39:48
3. Sergiy Kurochkin (UKR) – 3:40:25
4. Colin Norris (GBR) – 3:40:38
5. Harry Palmer (GBR) – 3:41:46
Pro Women
1. Paulina Kotfica (POL) – 4:13:38
2. Julie Iemmolo (FRA) – 4:18:06
3. Eloise Du Luart (FRA) – 4:19:33
4. Brittany Higgins (USA) – 4:21:54