And then there were five – five events for the popular Outlaw series that is – with the debut of Outlaw Half Bowood on Sunday.
First announced in November 2019, the event finally got started 12 months later than planned because of… well, you know what.
Foggy start, sunny finish
While fog delayed events by 30 minutes, a warm lake (19.6c) and almost zero wind provided excellent conditions for the Wiltshire-based event at Bowood House and Gardens, to join the four existing events in Nottinghamshire and North Norfolk.
There were some familiar Outlaw racers taking their first series wins, courtesy of Harry Palmer (fourth (on time) at Outlaw Half Holkham) and Rebecca Duxbury (second at the Outlaw full distance), both earlier this year.
"It's nice to win on home turf, and I definitely used my knowledge of the bike course to my advantage, it was a really good day" said Palmer, who lives locally.
"The run course is tough… I wasn't quite prepared for the numerous 'mountains' you'd thrown in!" commented Rebecca after the race.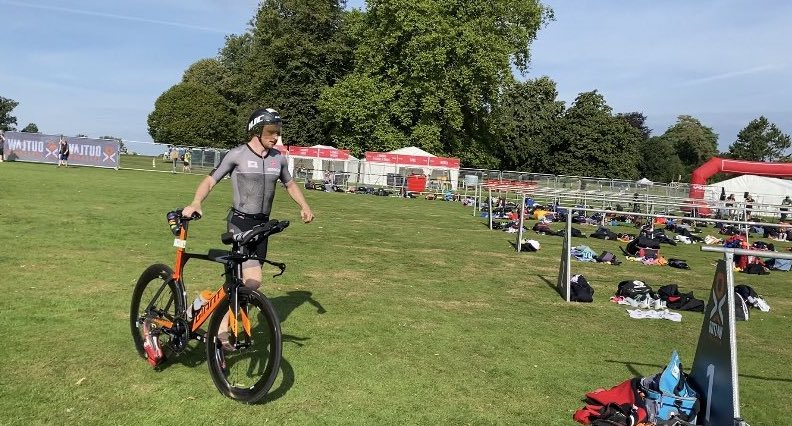 Just a a week after finishing tenth at Challenge Roth, Tom Davis was indeed back racing and set the fastest swim time. A dropped chain on the bike didn't help his progress on two wheels, though – not surprisingly! – he suffered on the run, "a lot", before finishing in fourth.
Bike and run the keys to victory
Harry Palmer was impressive in first place though, with a third fastest swim followed by best-of-the-day performances on the bike and run, for a four minute winning margin.
Despite giving up almost eight minutes in the swim to eventual third placer Hannah Munday, Rebecca Duxbury was in a different league on the bike (more than 12 minutes faster than the next quickest female), and then did similar (by more than five minutes) on the run. The result? An impressive winning margin of 12 minutes.
Outlaw Half Bowood 2021 Results
1.9km / 90km / 21.1km
MEN
Harry Palmer – 3:59:32
Donald Brooks – 4:03:45
Oliver Simon – 4:06:28
Tom Davis – 4:09:17
Will Grace – 4:12:05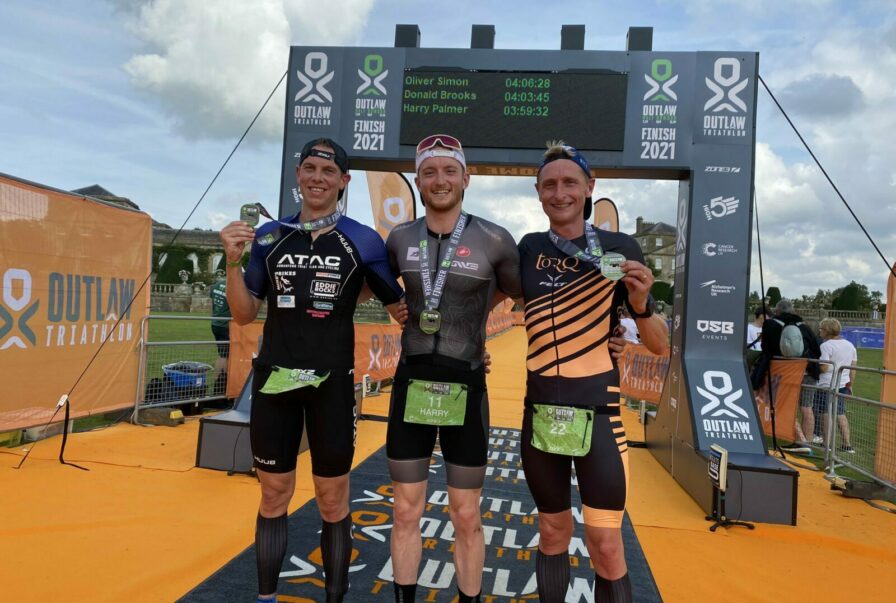 WOMEN
Rebecca Duxbury – 4:22:44
Emma Cowper – 4:39:47
Hannah Munday – 4:47:33
Kerry Hickson – 4:47:36
Emily Watson – 4:53:15