Sebastian Kienle was fourth in his last race at IRONMAN Cozumel, which became a duathlon rather than a triathlon after the swim was cancelled, as he called time on a sensational career.
Choppy ocean conditions initially saw the start of the race put back by 30 minutes but the athletes were then poised to begin, only for the call to be made that it would be bike and run only – a decision which the German legend respected, even if he felt the professionals would have been fine.
'I think pros should have been swimming'
Speaking on Instagram he said: "The swim is cancelled for everyone.
"My personal opinion is that [for] the pros, there would have been absolutely no problem swimming.
We have been swimming the last two days in way worse conditions so I think pros should have been swimming.
"But obviously it's due to safety reasons and if the officials say no then it's no swim and we have a time trial start [on the bike]."
Incredible palmares
Kienle, who has already raced three times over the full distance this year, last competed at the Norseman Xtreme Triathlon in Norway, where he finished second.
The German famously won the IRONMAN World Championship at Kona in 2014 as well as two 70.3 Worlds in 2012 and 2013, Challenge Roth and much, much more and he's been enjoying a farewell 'Discontinued' tour in his final year which has seen him tick off a number of bucket list races before finishing his career.
But speaking ahead of Cozumel – which was a late final addition – he explained: "It's not that I need to show the world that I can still win a race or anything like that, it's more to know before the race that this is the last one. The discontinued tour will be discontinued, after the 19th of November."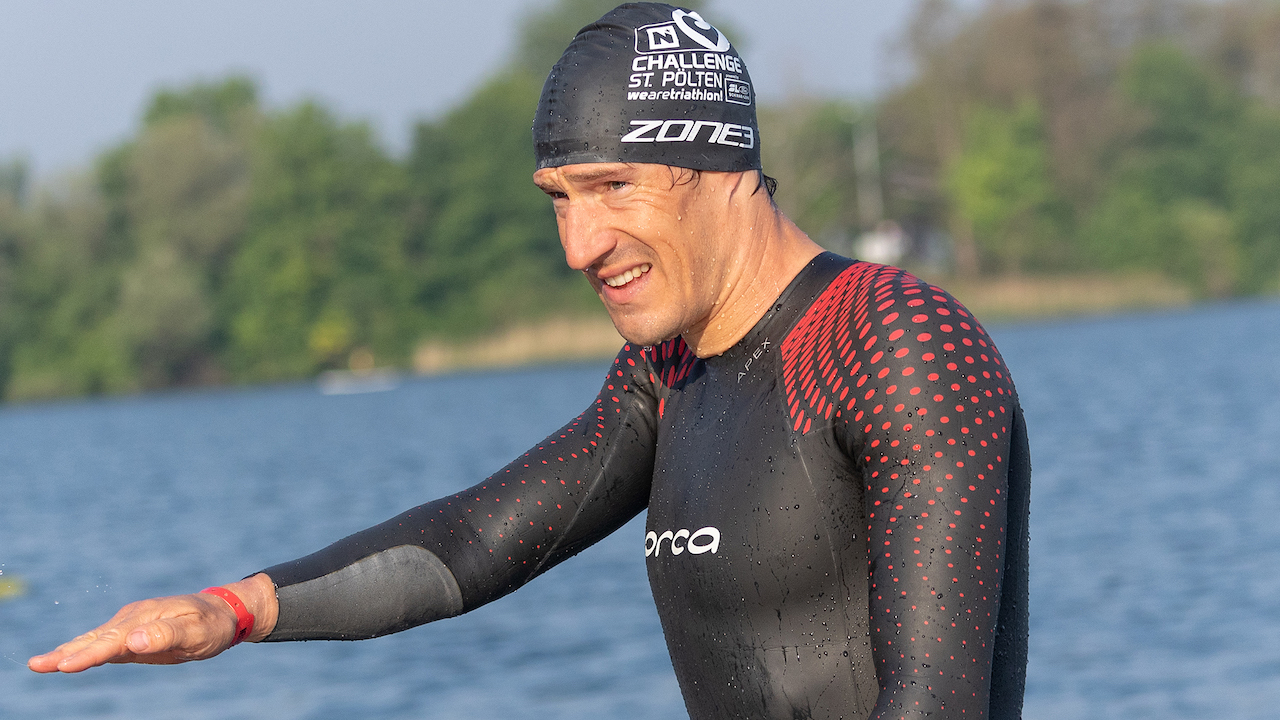 Massive respect
And his presence in the race has been a draw to other pros, with Cam Wurf, also a pro cyclist with the INEOS Grenadiers, saying: I couldn't resist the opportunity to line up alongside @sebastiankienle for the final race of his career.
"Sebi's a guy that's been instrumental in shaping this sport. I'm excited to hit it hard with him on course, & post race as well."
In the race itself, Kienle briefly led on the bike and was then neck and neck with eventual winner Leon Chevalier but dropped back on the run and was just overhauled late on for third and a final appearance on the podium.