Rudy von Berg won his second full distance event on American soil this season at Panama City Beach, as the Boulder native broke the previous course record set by Gustav Iden.
The American, who earlier in the season won IRONMAN Texas, bounced back from a bittersweet fourth place finish at the IRONMAN World Championship in Nice to finish his season on a high.
Going into the event ranked PTO World #18, the "Bison" is sure to benefit from this performance with a jump up the end of year rankings, and has proven himself to be one of the best in the sport over the full distance this season.
Course record a cherry on top
Having come into the race as one of the underdogs looking to take down Danish giant Magnus Ditlev, von Berg took down his close rival over the marathon to win by a comfortable margin in a performance he described as great.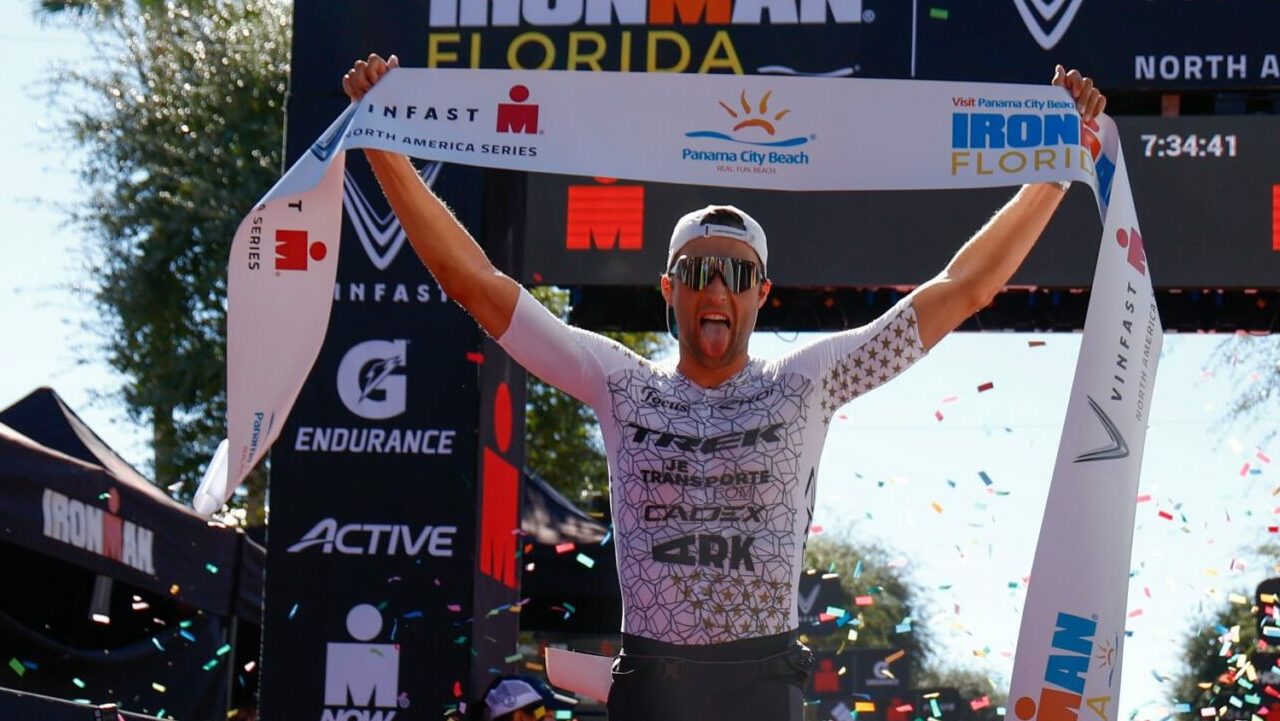 "I'm elated with the win and course record here at Ironman Florida today! You always have those doubts pre race if you're ready to perform at your best but today was definitely on par with what I thought would be a great performance.
"I had a 50 minute swim, 4 hour bike and then a 2 hour 38 minute marathon to finish it off for 7:34. I am really stoked to finish this season on a high note. Thank you so much to everyone cheering for me out there and to all the volunteers who did a stellar job."
With three top quality results in the books for this season, with his wins in Texas and Florida complemented by a fourth place finish at the IRONMAN World Championship, the 30 year old will fancy his chances during next year's IRONMAN Series.