The horrific accident which claimed the life of a motorcycle operator at IRONMAN Hamburg has put the spotlight even more strongly on the amount of in-race traffic at some of triathlon's biggest events.
It had been a contentious area well before Sunday's race and not just in safety terms, but also around fairness – with drafting a huge issue which usually tends to benefit the front group which has the most motos around it.
But a sport looking to grow and increase its reach faces the dilemma of how to do that without more cameras.
'You need multiple cameras'
It's a challenge for all race organisers as IRONMAN CEO Andrew Messick acknowledged when we spoke to him after the Hamburg tragedy.
He said: "We spend a lot of time thinking about the motos at the front of the race. And it's an area where we've spent a lot of time over the years. How do you cover a race effectively? To cover a race effectively, you need more than one camera. You need multiple cameras.
"There's lots of people that want to be at the front and some of those are race officials, referees, ensuring that the race is fair. They need access to the front. Still photographers need access to the front. There's lots of people who want to be at the front. And, and as we invest more in broadcast, more broadcast generally means more cameras.
"Not all those cameras are at the front, but in most cases, that's where the race is really happening. And so how we manage that is an area that's going to be increasingly important."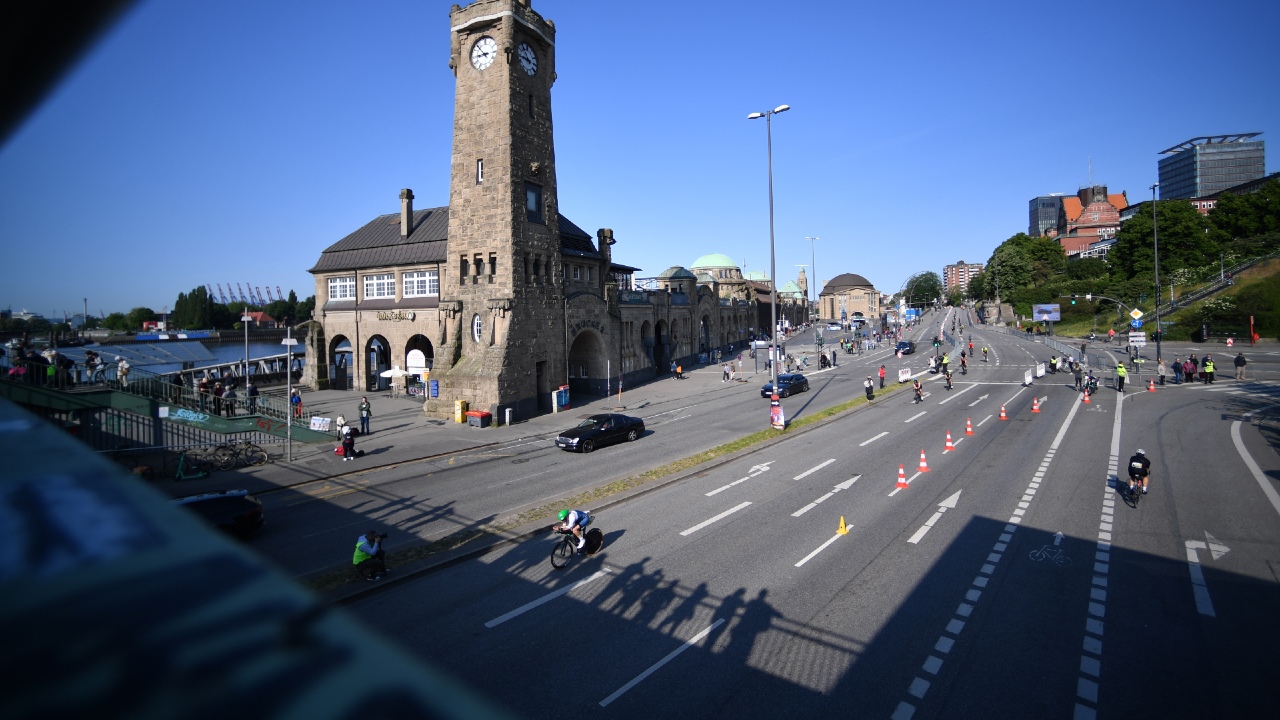 'We believed that we didn't have too many motos'
While currently limited in what he can and can't discuss around Hamburg, Messick did add: "It's important that I say unequivocally that our moto plan, we believed was safe. We believed that we didn't have too many motos, that we didn't have an unmanaged or unmanageable process. And yet bad things can still happen.
"There's a lot of interest in this race because Jan Frodeno is racing and it's a European Championship race. We anticipated that there were going to be more motos than we've typically had, but the moto plan that we had was one that we looked at and we approved and we felt was safe.
"But this is an area where if we, as an industry, as triathlon, continue to succeed and bring more attention and more interest into the sport, then how we manage that front pod of professionals is going to be something that is increasingly important. And not just for IRONMAN and IRONMAN races, but for everybody in our ecosystem.
We need to use this as an opportunity to learn and to get better. Because if we don't, then that would be another tragedy.
So does Messick envisage a situation where different organisations work together on this – as suggested by our own John Levison when he reflected on how triathlon can move forward after Hamburg?
"We partnered with World Triathlon on global long course rules. That's an area where over the years we've worked very closely with them and productively to have a set of rules that consistently govern long course. And we're prepared to work with anyone in good faith around how do we make the races better and safer. To the extent that there's things that we can do collectively, of course we're open to that."
'There's a lot to work through'
The next M-Dot branded Pro race comes this weekend at IRONMAN 70.3 Boulder and Messick revealed: "I've asked that as a company we relook at how we manage the inside of that front peloton and I've already got a draft of operational changes that will be put in place for our race in Boulder this weekend.
"But also how we think about course design much more fundamentally around out-and-backs and course density and road width and moto access within that more operational aspects. And again, I have no reason to believe that our course in Hamburg wasn't completely safe. I think everybody is operating off of information from this tiny little clip of video. But it wasn't a particularly narrow road, it wasn't particularly crowded. And we don't have an answer for why the driver of that moto behaved the way he did. And maybe we will in time, but maybe we won't.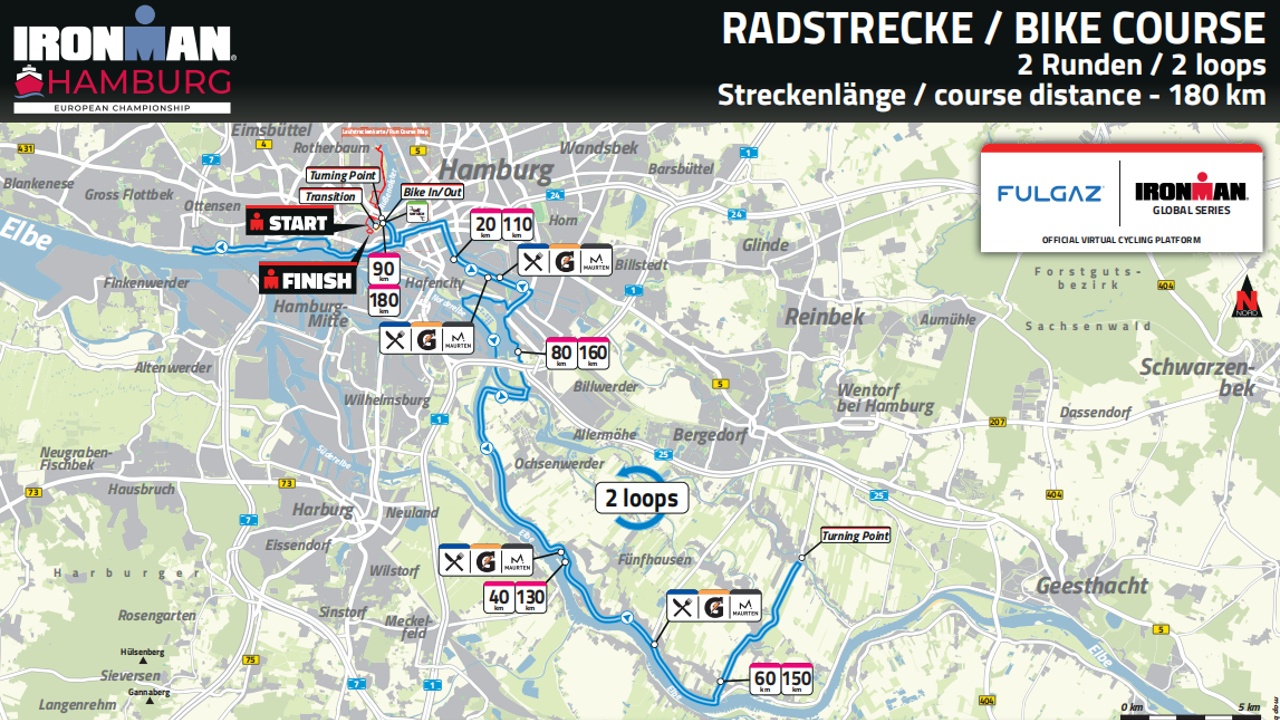 "And so I think it's incumbent on us to make sure that we're putting our athletes in the safest possible position and that the courses fit a standard that is suitable for potentially races that are going to have more media and more motos and all of that. And so what's the race course? What's the access policy for motos? There's a lot to work through and so that's what the team is doing. Do we need to think differently about how we manage the front of the race on out-and-backs for example, as opposed to managing the front of the race on looped courses? And those are all things that we are and will look at and look at very carefully."
While there was high interest in IRONMAN Hamburg there is certain to be even more on another men's only pro race when the first ever IRONMAN World Championship to be held in Nice takes place this September.
Preparations for that – including whether the bike course will be on completely closed roads – is the focus in the final part of our interview with Messick.