Two-time IRONMAN world champion Patrick Lange has taken to social media to share his thoughts on the tragic accident that happened this past weekend at IRONMAN Hamburg, where a collision resulted in a motorcyclist losing his life.
The German, who is one of the most well respected voices in the triathlon community, penned a letter to Ironman with his suggestions including changes in the way motorcycles are used in future events to prevent an incident like this from happening again.
Having witnessed a number of close calls in racing, plus devastating crashes in training such as the one that took Kat Matthews out of Kona last year, Lange recognises the dangers athletes face more than most.
"It is heartbreaking"
In his most recent post on Instagram, Lange spoke of his sadness after hearing about the passing of the motorcyclist, stating that this tragedy emphasises the importance of safety in races.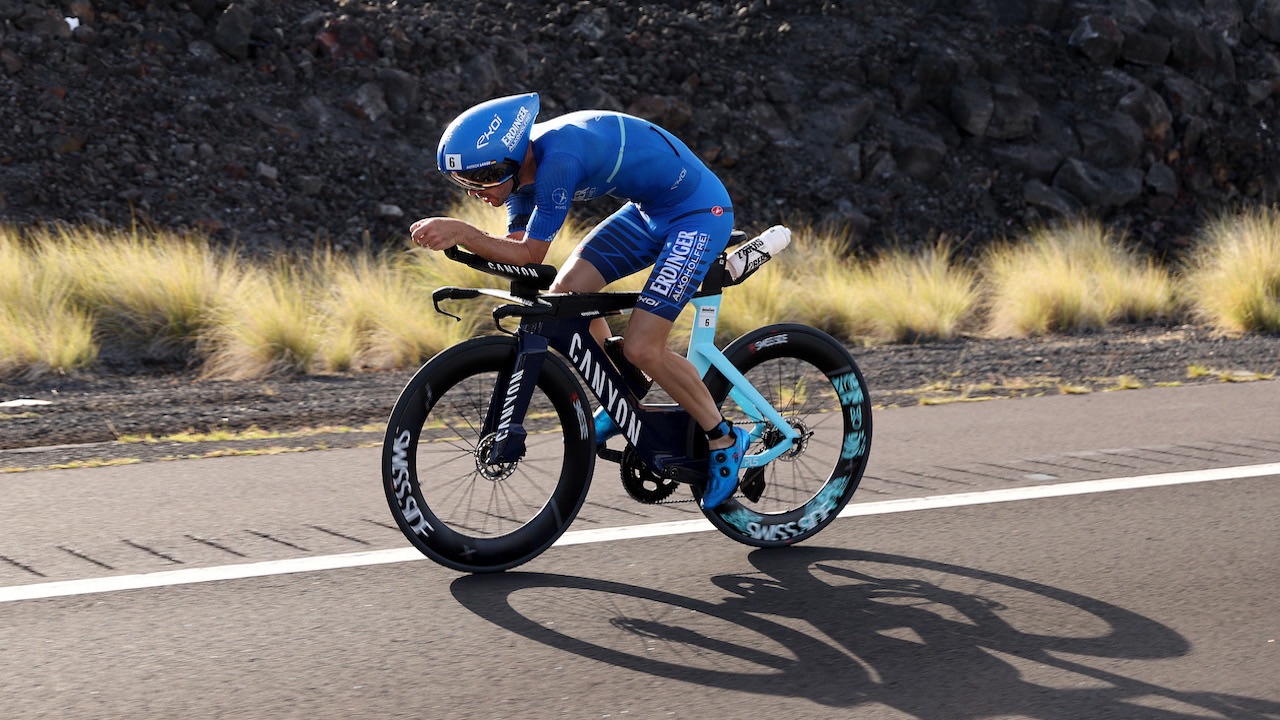 "It is heartbreaking to reflect on the tragic loss of a motorcycle rider and the two injured during Ironman Hamburg. My deepest condolences go out to the family and friends affected by this devastating incident.
"This unfortunate event emphasises the critical importance of safety in our beloved triathlon races. We must come together and advocate for stricter regulations and more professional protocols for support vehicles."
Lange added that in light of recent events, it was now time to take a serious look at the safety of competitors in triathlon races and make any necessary changes to ensure that this remains of paramount importance in all events.
"I have personally witnessed close calls and potential crashes in numerous races. The recent incident has deeply affected me, and it's time we address the need for improved regulations to ensure athlete safety."
"I have been reaching out to Ironman"
With a number of questions still left unanswered days after the incident, Lange has put forward a list of suggestions to Ironman with regards to what can be done to better athlete safety at events.
"I have been reaching out to Ironman with the following suggestions: Minimise the number of media motorcycles during races, restrict managers or private photographers from using motorcycles, enforce a strict rule that support vehicles maintain a distance of at least 50 meters from athletes, allow camera operators or race officials to ride alongside athletes only on wider roads and for limited periods and prohibit motorcycles from riding alongside athletes on roads with two-way traffic.
"These suggestions aim to enhance race safety without compromising the event's integrity. Let's work together to prevent accidents and prioritize the well-being of all athletes.
"Join the discussion and share your thoughts. A special mention goes to Challenge Roth for their dedicated efforts in addressing safety and fairness issues. Together, we can make a difference."
Following an overwhelmingly positive response to his post, with a number of additional suggestions coming in from athletes, coaches and supporters, Lange added a comment underneath the post to confirm he will take stock of all further points and send them to Ironman.
"Thanks to all of you for your input. I will collect your points and send them to Ironman within the next days and keep you posted if they answer."