Great Britain's Kat Matthews is the latest athlete to be featured in a new documentary series by the PTO, Crushed: The Kat Matthews Story. You can watch episode one, right here, embedded below.
The accidental triathlete
One of the remarkable aspects of Kat's status in the sport, is that even now she has a limited experience in triathlon.
"I had seen that the Army did a training camp in Cyprus for triathlon. One of the reasons why I started doing triathlon was I thought, sweet, I can get two weeks out of work to do a training camp in Cyprus. So I got enough just so I could go on that training camp. And that's where I met Mark."
Her now husband, Mark Matthews, is a key part of the Team Matthews, and was instrumental in the logistics of her Sub8 success. Military precision and all that.
Talking about Kat in this episode, he describes her as, "Thoughtful, intelligent and those two things go together really well, in that she thinks about everything that she's doing. Driven, obviously, and being very bright and knowing what you want together, I think you can be balanced and successful."
Star on the rise
The British Army Physiotherapist Officer was on a path that looked set to make her the biggest breakthrough star of the 2022 season. A hugely impressive and dominant early victory over Anne Haug at IRONMAN 70.3 Lanzarote grabbed the headlines. So much impact did that make, that many had her marked down as a favourite for the IRONMAN World Championship in St George.
While Kat was clearly a contender, there were times when she was struggling to believe it herself. "I remember joking with my coach, Bjorn Geesman, I think my power meter must be wrong. I'm getting such great training value numbers, I don't believe it."
While it was Daniela Ryf who claimed a fifth IRONMAN title in Utah, second for Matthews was further evidence that she was the real deal.
The Sub8 supersub
The Phoenix Sub7/Sub8 Project had been much hyped for around 18 months, before injury to Lucy Charles-Barclay left her unable to start – and it was Matthews who got called up at late notice to take on the challenge. Just a month after that St George effort, fair to say that it went rather well.
If it wasn't obvious already, Matthews was clearly one of the very best in the sport. The triathlon world was her oyster, and the biggest race of the season was still to come.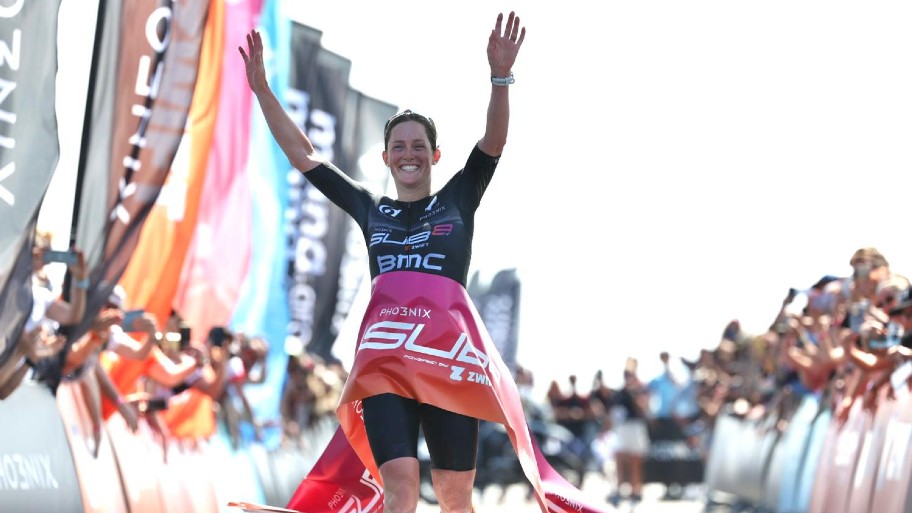 And then is came crashing down
With Lanzarote, St George and Sub8 in the books, all eyes turned to the big island of Hawaii, and the second IRONMAN World Championship of the 2022 calendar year.
As we now know, that didn't happen as Matthews' hopes were ended when she was hit by a car on a training ride in Texas, less than two weeks before the event. Small fractures in the skull, two vertebrae, sternum and plenty of stitches were among the injuries, of what could so easily have been even worse.
Episode one ends with the haunting audio of the 911 emergency call, along with the images of her crushed bicycle from the impact. We'll have to wait until next month for the next instalment and the inside track on what happened next.